Website 👉 https://u-s-news.com/
Telegram 👉 https://t.me/usnewscom_channel


When the Romanian audio firm Meze Audio launched its Empyrean headphones in 2018, they were among the most talked-about products in the audiophile world. And now there's a sequel, the Empyrean II. 
The original Empyrean headphones were a bit of a surprise, because until then Meze Audio had concentrated on more budget-friendly audio kit for the mid-range market.  It has since firmly moved into the premium market with launches like the Meze Audio Liric, which we rated as the best wired headphones for audiophiles. 
At just under £3,000, the Empyrean headphones were nearly ten times the price of the firm's next most expensive headphones, and they were as much a passion project as a new product line. Built around Rinaro's innovative Isodynamic Hybrid Array driver, which took 30 years to develop, the headphones delivered exceptionally low distortion and an absolutely huge frequency response of 4 to 110,000Hz.
Reviews at the time were largely positive. For example, RTINGS.com praised their neutral sound, their wide, open and spacious sound stage and their slightly warm sound profile. But they also felt there was still room for improvement, and now a few years later that's exactly what the Empyrean II promise to deliver. 
What's new in the Empyrean II headphones?
This time around there's an improved version of the Isodynamic Hybrid Array driver designed to deliver an even more neutral should signature. The firm says the new driver reveals "new possibilities in terms of responsiveness and accuracy". 
They're gorgeous things, precision-milled with a redesigned aluminium grille, a black matte finish and silver accents. As before, they're designed to minimise weight and pressure on your head, and there are now two sets of ear pads. The first, The Duo EarPads, are a mix of leather and Alcantara with comfort as their top priority. The other included set, the Angled Alcantara Earpads, are angled to "create more space inside the ear pad, which translates to an airier sound signature with cleaner bass and improved midrange presence".
The new Empyrean II headphones are available for pre-order from today from selected retailers and on mezeaudio.com. The RRP is $2,999 / €2,999 / £2,749.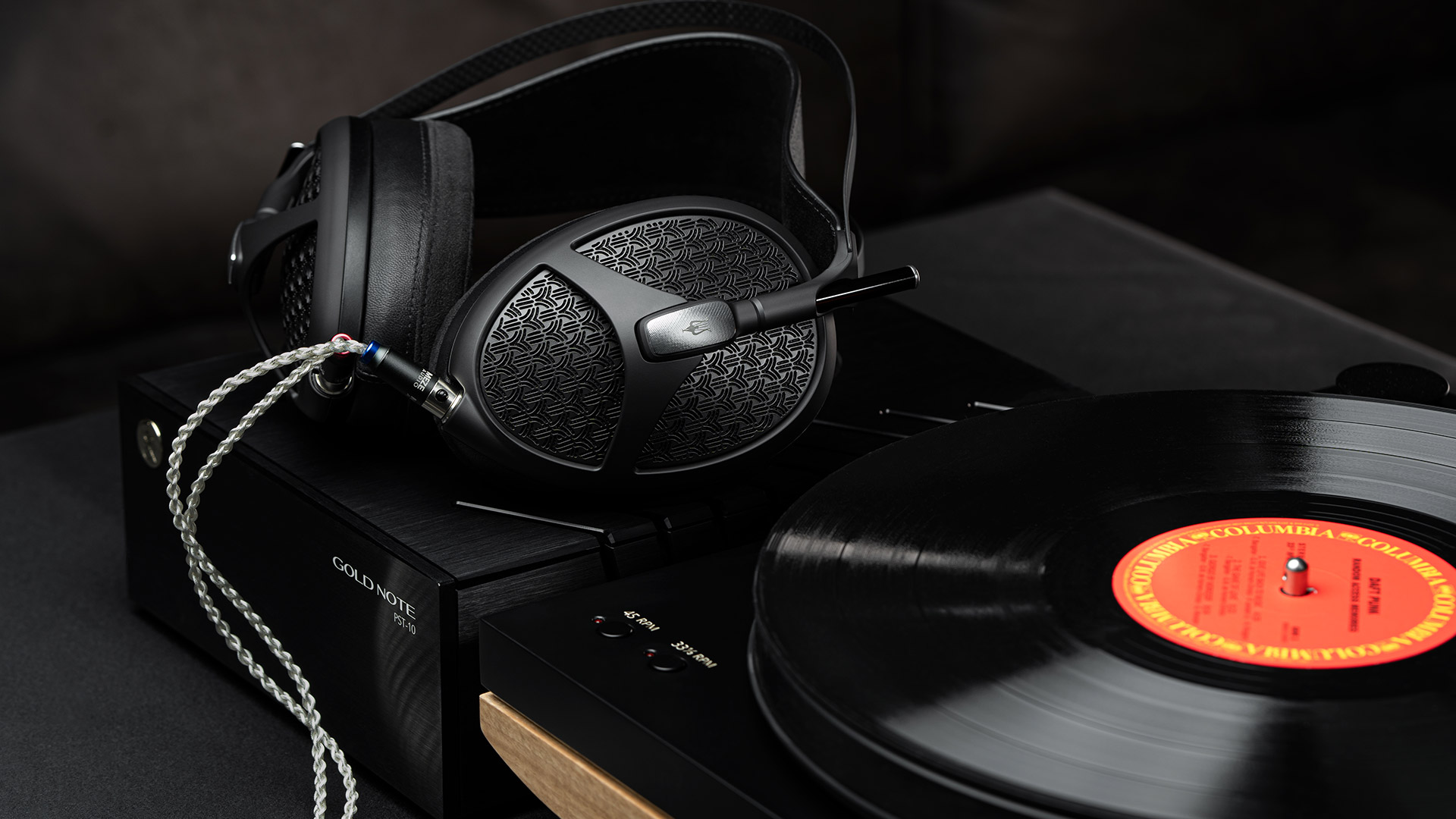 You might also like
(Visited 1 times, 1 visits today)