Website 👉 https://u-s-news.com/
Telegram 👉 https://t.me/usnewscom_channel


The governor's race in Mississippi is days away, and Republicans may not have their typical upper hand over Democrats in this red state contest. 
In a state where Republicans hold all statewide offices and a large majority in the legislature, the governor's race should be a done deal for incumbent Republican Gov. Tate Reeves, said Glenn Antizzo, a political science professor at Mississippi College. 
"He should be winning by a huge margin, not 5%," said Antizzo. 
Prior to being elected governor in 2019, Reeves served two terms as lieutenant governor and two terms as state treasurer. Former President Donald Trump endorsed Reeves last week. 
DEMOCRATIC ELVIS RELATIVE HOPES TURNOUT IS ENOUGH TO UNSEAT MISSISSIPPI GOV. REEVES
Reeves's Democratic challenger, state Public Service Commissioner Brandon Presley, is a second cousin to rock 'n' roll legend Elvis Presley. Presley's big push is for Medicaid expansion, and he says he is a tax-cutting Democrat. On the campaign trail, he tells the story of his difficult childhood, being raised by a single mom after his father was murdered. 
A Democrat has not been elected governor in the state since 1999. But the cash is still flowing in for Presley. So far, the Washington-based Democratic Governors Association has donated nearly $6 million to Presley's campaign. In 2019, the same association donated just over $2 million to Jim Hood, a Democratic candidate for governor. 
DEMOCRATIC CHALLENGER OUTPACES GOP INCUMBENT IN FUNDRAISING FOR MISSISSIPPI GOVERNOR'S RACE
There is a third name on the ballot, but the left-leaning independent candidate, Gwendolyn Gray, garnered little support and dropped out of the race in early October. She has since endorsed Presley but dropped out too late for her name to be removed from the ballot. Antizzo says votes for Gray could take away votes from Presley. 
The Cook Political Report shifted the 2023 Mississippi governor's race from "likely Republican" to "lean Republican" two weeks ago. 
"It just means there may be some softening of the expectation of Republican support," said Antizzo. "They still think that it's going to come out that way. It may be closer."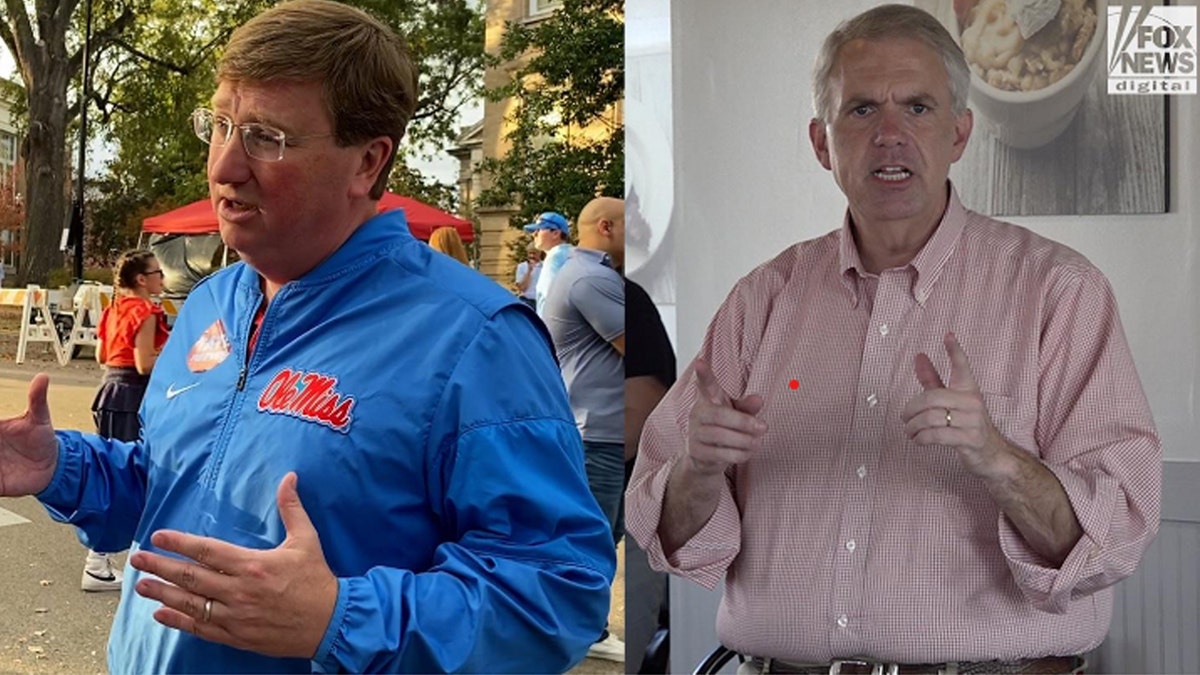 But Antizzo is sounding the alarm on the Democratic roster in the state. 
"If the Democrats lose this, they're in trouble," said Antizzo. "The bench is empty. I don't know who they run for statewide office after this. I think they're going all in on this one." 
Reeves defeated his democratic challenger by 5% in 2019, which was the most competitive governor's race in the state since 2003. Antizzo says this election could be closer in part because of Reeves' lack of likeability. 
POTENTIAL NAIL-BITER RACE IN DEEP-RED STATE HEATS UP AS DEM NOMINEE ACCUSES GOP GOVERNOR, FAMILY OF CORRUPTION
"If you look at his approval ratings, you'll find that he's underwater," he said. "But the underwater has nothing to do with policies. A lot of people just tell me that it's personal, that they just don't like his personality. And they think he's a bit distant, a bit cold. … I've seen him speak, and he is not a very polished public speaker. So, that hurts him."  
But Antizzo says the Republican stronghold over the state should be enough to keep Reeves in the governor's mansion.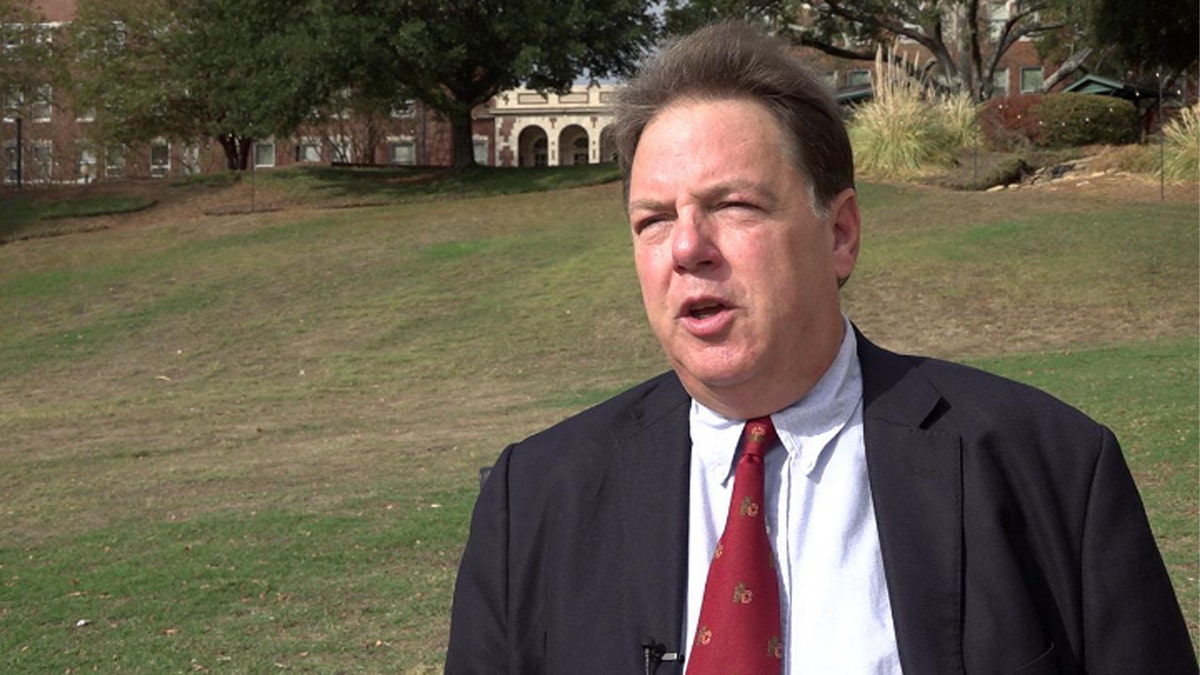 "I'm not saying that it's not possible that Presley could win this race, but I'm saying it's probably unlikely, given the political dynamics in the state," he said. 
According to a poll conducted early last month by Magnolia Tribune/Mason-Dixon, 51% would vote for Reeves if the election "were held today," and 43% would vote for Presley. 
Voters told Fox News they know who they are voting for or have already cast an absentee ballot. 
"I'm a huge supporter of Brandon Pressley and his campaign, his strategies, ideas and plans for the state of Mississippi," Thelma, one Mississippi resident, told Fox News. "I'm really hoping that we can move Mississippi forward and get Brandon Presley in the governor's mansion." 
Rodney Hall, representative-elect for District 20 in the Mississippi House, touted Reeves' success, telling Fox News he wants another four years with the incumbent in office. 
"You look at where we started and how we've had a lot of success in Mississippi," said Hall. "I give a lot of credit to what Gov. Reeves has done for the state of Mississippi. You look at literacy rates, you look at education. Everything is trending in the right direction for Mississippi. And we've got to sustain that." 
Mississippi is the poorest state in the nation with a poverty rate of 18.1% in 2021, according to the U.S. Census Bureau. Nearly half of the state's rural hospitals are in danger of closing. The health care crisis is at the forefront of the current election cycle and topped off Wednesday night's debate. The candidates spent nearly 13 minutes of the one-hour debate discussing Medicaid and health care reform. 
Democrats have hammered Reeves for refusing Medicaid expansion. Fox News asked Reeves his response to these attacks, and he said the state believes in work, not welfare. 
DEM GUBERNATORIAL CANDIDATE TOOK MONEY FROM CCP-LINKED BUSINESSMAN, HUNTER BIDEN ART BUYER
"I don't believe that we should add 300,000 able-bodied adult Mississippians to the welfare rolls," said Reeves. "I don't think that's good public policy. I don't think it's good public policy for a lot of reasons, one of which is it would not provide the financial windfall that Democrats claim that it would for our providers." 
Presley said he will expand Medicaid on day one in office. 
"It is a dumb decision for us not to have already expanded Medicaid," Presley told Fox News. "Tate Reeves has been the chief cheerleader of this crisis."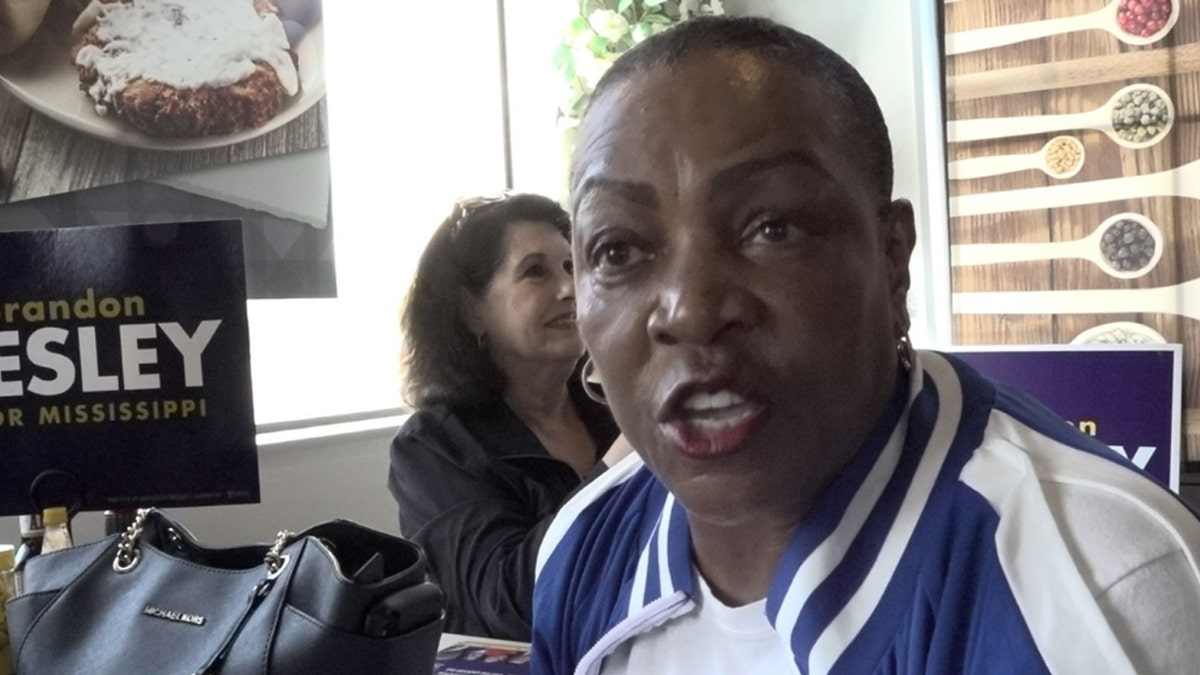 "I'm going to immediately, on day one, expand Medicaid to get health care to 230,000 Mississippians who are working every day to get them health insurance coverage, help them be able to go to a doctor and create 16,000 health care jobs as we go about doing it." 
One Mississippi resident told Fox News the state has been ignoring its health care crisis. 
"Medicaid has been disregarded," Linda told Fox News. "It has not been supported by the leadership here in the state." 
SHOCK MISSISSIPPI POLL HAS ELVIS PRESLEY COUSIN, A DEMOCRAT, WITHIN FOUR POINTS OF UPSETTING GOP GOVERNOR
Another resident agreed, telling Fox News the state's health care system needs more funding. 
"It's pretty dire," said Thelma. "We need to support our hospitals. We need to fully fund it. We need to support our health care system. We cannot prosper unless we have a healthy population." 
Antizzo says health care is the top issue holding Reeves back. 
"The economy of the state is pretty good. Test scores are up. Teachers got a $6,000 pay raise. So, there's really nothing that he's done except for one thing, and that was to refuse to expand Medicaid. The state is predominantly rural, and there are a lot of hospitals in underserved areas that probably could benefit from the widening of Medicaid," he said.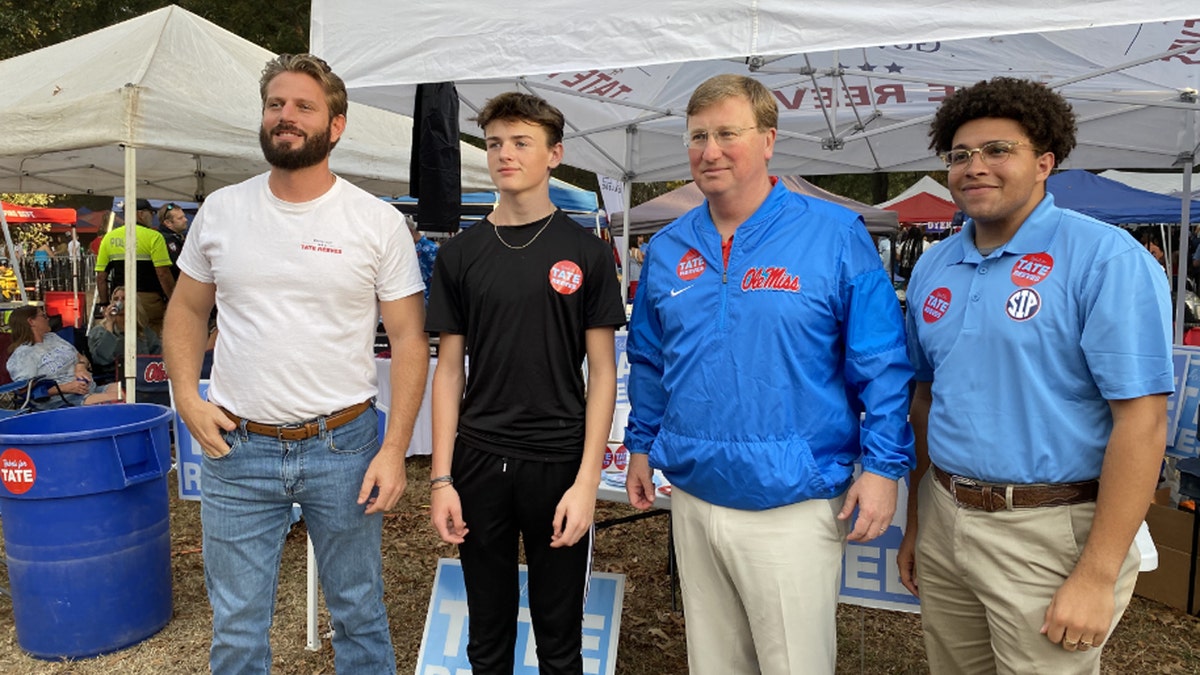 Reeves touted his record as governor during the debate, citing the state's lowest unemployment rate in history, rising educational achievement levels and work with hospital leaders to prevent hospitals from closing. 
GOV. TATE REEVES SEEKING 'COMPLETE ELIMINATION' OF INCOME TAX IN MISSISSIPPI AS HE RUNS FOR RE-ELECTION
One student at the University of Mississippi law school says the governor's initiative to raise teacher pay is why he's supporting the incumbent.
"I'm a Christian, and I'm also a conservative," said Tyler. "I think Tate Reeves is the best Christian conservative to lead our state. He's done good. My mom's a schoolteacher. He's given teachers the largest pay raise in state history, and he's done well for teachers. I think he's the right man for the job."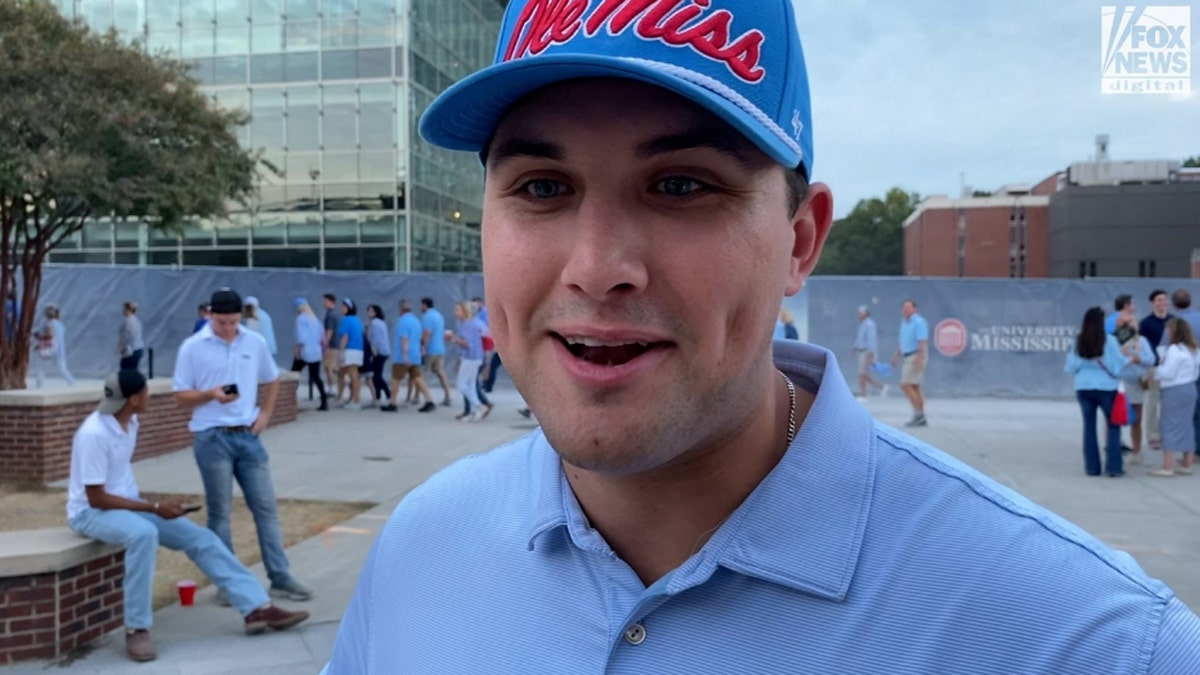 Reeves and Presley squared off in the first and only gubernatorial debate Wednesday night. The candidates attacked each other more than touting their own policies. Presley said Reeves is at the center of the state's largest public corruption scandal. 
Six members of the Mississippi Department of Human Services diverted about $77 million in federal welfare money meant for residents in need and instead spent the money on pet projects. 
Reeves was lieutenant governor at the time and has denied any involvement in the scandal. 
Reeves ran a pair of TV ads accusing Presley of breaking the law by accepting money from a solar energy company under his purview as a public service commissioner. Presley called this ad a "bald faced lie" and called out Reeves' ad during the debate. 
"The minute that the company involved threatened his campaign with a lawsuit for defamation, guess what he did? He changed the ad because it was a lie from the beginning," said Presley. 
If neither candidate tops 50% Nov. 7, the contest will to go a runoff. 
"Given the fact that the runoff would be just before Thanksgiving and people's minds will be elsewhere, I think that favors Reeves," Antizzo said. 
"It's going to come out to independent voters. And I think it's also going to come out to turnout on Election Day." 
But Antizzo says even if Presley wins the governor's mansion, it's just the first hurdle of many he'll face.
CLICK HERE TO GET THE FOX NEWS APP
"Even if Presley becomes governor, virtually every other statewide office is going to be held by a Republican unless things change. And I see no signs of this changing at all," he said. 
The polls close at 7 p.m. in Mississippi on election night.
Get the latest updates from the 2024 campaign trail, exclusive interviews and more at our Fox News Digital election hub.
(Visited 19 times, 1 visits today)