Website 👉 https://u-s-news.com/
Telegram 👉 https://t.me/usnewscom_channel


Gates to the White House vandalized by demonstrators taking part in this weekend's pro-Palestinian protests have yet to be cleaned up as of Monday morning.
"Today, the National Park Service in coordination with the White House Historical Association are coordinating the removal of the spray paint," a spokesperson for Washington, D.C.'s Metropolitian Police Department (MPD) told Fox News Digital.
Photos at an entry gate north of the White House show red handprints smeared across the bricks, pro-Palestine stickers and messages advocating to "free Palestine" in the aftermath of demonstration in Washington, D.C., Saturday.
"At the time, demonstrators attempting to vandalize and trespass at the vehicle gate were addressed without incident by our Uniformed Division officers and support teams," the MPD spokesperson told Fox News Digital.
JUST 1 ARREST AFTER PRO-PALESTINIAN DC PROTEST SPURS ACTS OF VANDALISM, BID TO SCALE WHITE HOUSE FENCE
Thousands of pro-Palestinian protesters descending on Washington over the weekend, marching on the White House, defacing multiple statues and wrapping Palestinian flags around a statue of Benjamin Franklin.
The demonstrations came in response to President Biden's continued support of Israel in the country's war against Hamas, with some protesters being heard chanting "F— Joe Biden" outside the White House.
Some demonstrators could be heard chanting in favor of a cease-fire, which has become a popular rallying cry amid Israel's invasion of Gaza that has resulted in what some have characterized as a humanitarian crisis in the Hamas-controlled territory. Others in the crowd were heard chanting "Allahu Akbar."
Despite the large crowds and multiple instances of vandalism, Washington's Metropolitan Police Department said that is only made one arrest during the demonstrations.
"During the event, several minor incidents of property damage and vandalism were reported to police. One adult male was arrested for Destruction of Property in the 700 block of 17th Street, Northwest. In addition, MPD is currently investigating acts of vandalism that damaged the McPherson Square Metro Station and several police vehicles," the department wrote in a press release provided to Fox News Digital.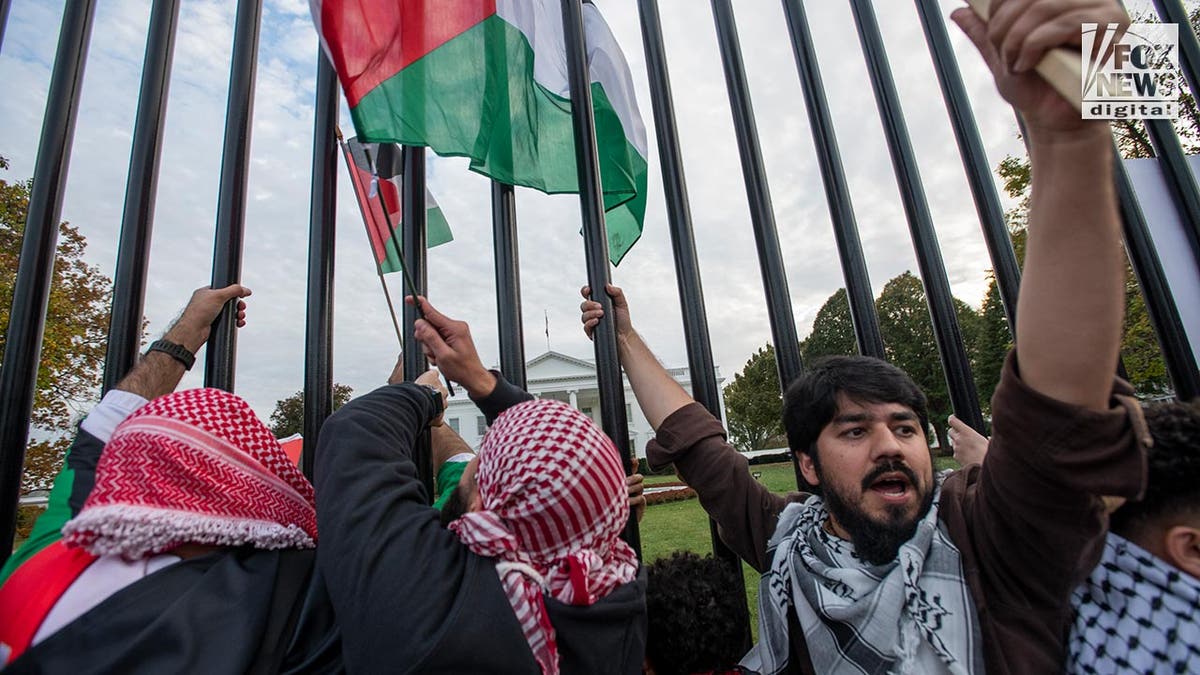 RITZY NEW YORK TOWN ROCKED BY ANTISEMITIC GRAFFITI SCRAWLED ACROSS BUSINESSES
Meanwhile, acting Metropolitan Police Chief Pamela A. Smith released a statement saying that the department works to respect peaceful protests.
"The Metropolitan Police Department handles hundreds of protests, demonstrations, and other events every year, and we support and facilitate people safely and peacefully exercising their First Amendment right to protest," Smith said.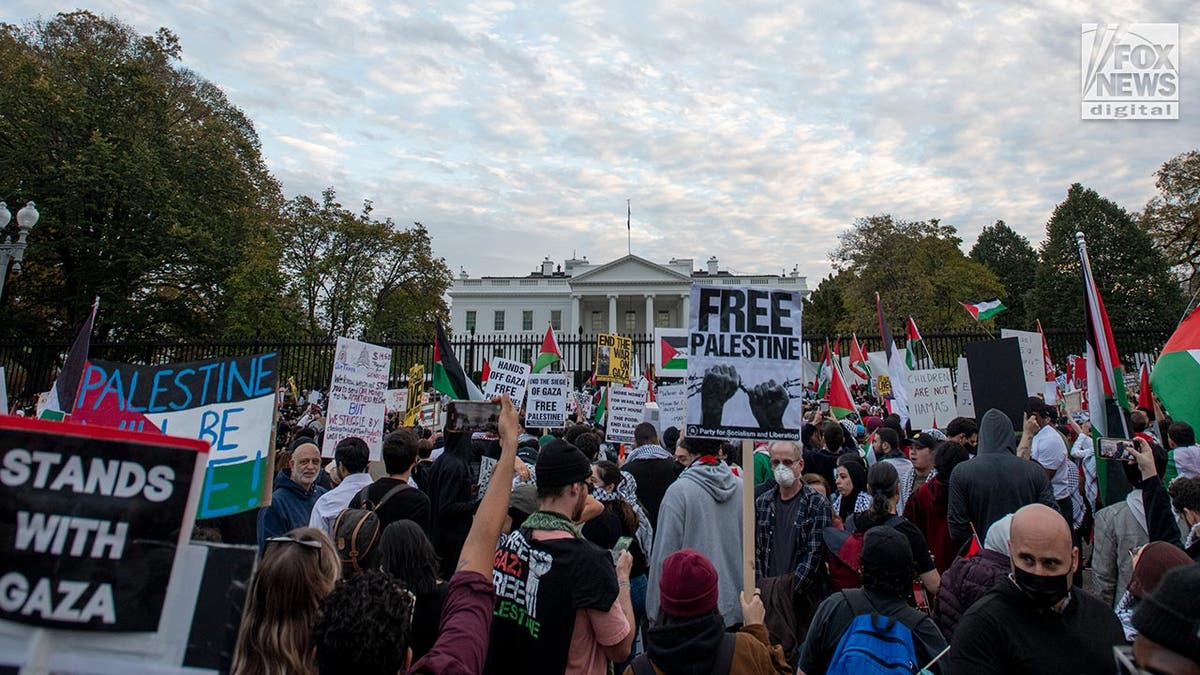 The Secret Service said that its agents around the White House and executive buildings did not make any arrests during the demonstrations, Fox News Digital reported Sunday.
CLICK HERE TO GET THE FOX NEWS APP
"Demonstrators are beginning to disperse from the area and the attempted gate trespass from earlier was handled without incident by Secret Service Uniformed Division officers and support teams," Anthony Guglielmi, chief of communications for the Secret Service, said in a statement. "As of now, no arrests have been made by Secret Service personnel."
The Secret Service did not immediately respond to a Fox News Digital request for comment.
(Visited 2 times, 1 visits today)