Website 👉 https://u-s-news.com/
Telegram 👉 https://t.me/usnewscom_channel


The White House announced Monday it supports a Republican-led bill that would place all fentanyl-related substances under the most dangerous classification of drugs.
The Halt All Lethal Trafficking of Fentanyl Act, led by Rep. Morgan Griffith, R-Va., would expedite research into fentanyl-related substances and classify them all under Schedule I of the Controlled Substances Act. That classification is for drugs that have no medical value and are highly addictive.
HILLARY CLINTON SAYS BIDEN'S AGE IS A LEGITIMATE ISSUE: 'PEOPLE HAVE EVERY RIGHT TO CONSIDER IT'
The White House said the bill, whose 52 cosigners are Republicans, is aligned with President Biden's public safety agenda.
"These two provisions are critical components of the Biden-Harris Administration's 2021 recommendations to Congress to combat the supply of illicit FRS and save lives," the White House memo stated. "The Administration's 2021 recommendations to Congress included additional provisions to improve public safety. The Administration calls on Congress to pass all of these critical measures to improve public safety and save lives."
BIDEN FACES DISMAL APPROVAL RATING ON THE ECONOMY AFTER LAUNCHING 2024 CAMPAIGN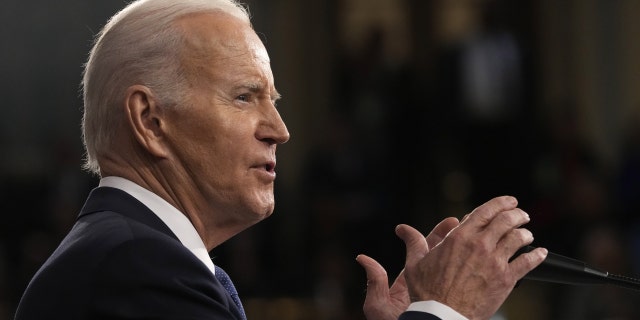 No Democrats in the House of Representatives have cosponsored the bill with Griffith.
The push to pass the legislation comes as drug overdoses hit all-time high levels – surpassing 106,000 in 2021, nearly 71,000 of them from opioids. A significant portion of these overdoses are from fentanyl, which is a cheaper and stronger opioid preferred by addicts that increased in popularity in recent years.
EXCLUSIVE: CHINESE DONORS TO UNIVERSITY HOUSING BIDEN THINK TANK HAVE TIES TO HUNTER'S BUSINESS DEALS, CCP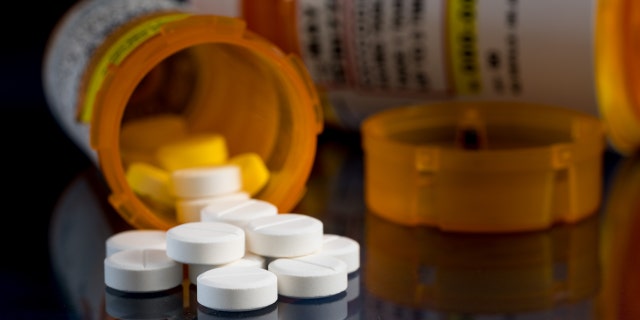 The House is expected to vote on the bill this week, and passage will send it to the Senate, where it could gain support with Biden's endorsement.
(Visited 1 times, 1 visits today)
KNOWLEDGE is POWER / REAL NEWS is KEY
Woke & Liberal News is Fake News
You will find it on:
CNN - CBS - MSNBC - ABC - The New York Times - The Washington Post - Facebook - Twitter and more
They ALL SUCKS and simply DO NOT tell you the truth PERIOD

WARNING! If you usually get your news from one of these so-called "News Services" Welcome to you, but be prepared for big surprises!
eg. 2+2 is not 5 or 22 but 4 - There is not 57 different genders, only 2
KNOWLEDGE is POWER / REAL NEWS is KEY
Help your friends, family and the truth by sharing this article.

PGlmcmFtZSB3aWR0aD0iNjQwIiBoZWlnaHQ9IjM2MCIgc2Nyb2xsaW5nPSJubyIgZnJhbWVib3JkZXI9IjAiIHN0eWxlPSJib3JkZXI6IG5vbmU7IiBzcmM9Imh0dHBzOi8vd3d3LmJpdGNodXRlLmNvbS9lbWJlZC8ydEZzdEJzNjFQRTUvIj48L2lmcmFtZT4=
IMPORTANT!
Latest Video
PGlmcmFtZSBpZD0ib2R5c2VlLWlmcmFtZSIgd2lkdGg9IjY0MCIgaGVpZ2h0PSIzNjAiIHNyYz0iaHR0cHM6Ly9vZHlzZWUuY29tLyQvZW1iZWQvJTQwQWxleEpvbmVzQ2hhbm5lbD9mZWF0dXJlPWxhdGVzdCIgYWxsb3dmdWxsc2NyZWVuPjwvaWZyYW1lPg==
PGlmcmFtZSB3aWR0aD0iNjQwIiBoZWlnaHQ9IjM2MCIgc2Nyb2xsaW5nPSJubyIgZnJhbWVib3JkZXI9IjAiIHN0eWxlPSJib3JkZXI6IG5vbmU7IiBzcmM9Imh0dHBzOi8vd3d3LmJpdGNodXRlLmNvbS9lbWJlZC9CWDhmdW1VR2pRTUQvIj48L2lmcmFtZT4=
THIS IS IT!!!
Latest Video
PGlmcmFtZSBpZD0ib2R5c2VlLWlmcmFtZSIgd2lkdGg9IjY0MCIgaGVpZ2h0PSIzNjAiIHNyYz0iaHR0cHM6Ly9vZHlzZWUuY29tLyQvZW1iZWQvJTQwUlQ/ZmVhdHVyZT1sYXRlc3QiIGFsbG93ZnVsbHNjcmVlbj48L2lmcmFtZT4=
Livestream
PGlmcmFtZSBpZD0ib2R5c2VlLWlmcmFtZSIgd2lkdGg9IjY0MCIgaGVpZ2h0PSIzNjAiIHNyYz0iaHR0cHM6Ly9vZHlzZWUuY29tLyQvZW1iZWQvJTQwUlQ/ZmVhdHVyZT1saXZlbm93IiBhbGxvd2Z1bGxzY3JlZW4+PC9pZnJhbWU+
Want The Real News
and join millions of other active users