Website 👉 https://u-s-news.com/
Telegram 👉 https://t.me/usnewscom_channel


Former President Trump offered unsolicited advice to GOP rival Vivek Ramaswamy, who has garnered a lot of attention in recent weeks. 
Appearing on Glenn Beck's show Tuesday, Trump was asked whether he's considering a "Vice President Ramaswamy" as he was watching the first Republican presidential debate last week.
"Well, I think he's great. Look, anybody that said, I'm the best president in a generation. I don't know, you have to define generation. That's a long time," Trump quipped. "He said it a couple of times. And he said it in 100 years. So I have to like a guy like that. You know, I can't get upset with him."
FLASHBACK: RAMASWAMY'S 'BOUGHT AND PAID FOR' DEBATE ATTACK ECHOES SIMILAR LINE TRUMP WAS BOOED FOR IN 2016 
Trump hailed Ramaswamy as being a "smart," "young guy" and a "very intelligent person" who has "a lot of talent" and "good energy."
"He could be some form of something, I'd tell you. I think he'd be very good. I think he's very good. I think he's really distinguished himself," Trump said. 
RAMASWAMY SAYS HE 'WON'T CUT AID TO ISRAEL' UNTIL 'ISRAEL TELL US SO' AS HE FACES QUESTIONS ON FOREIGN POLICY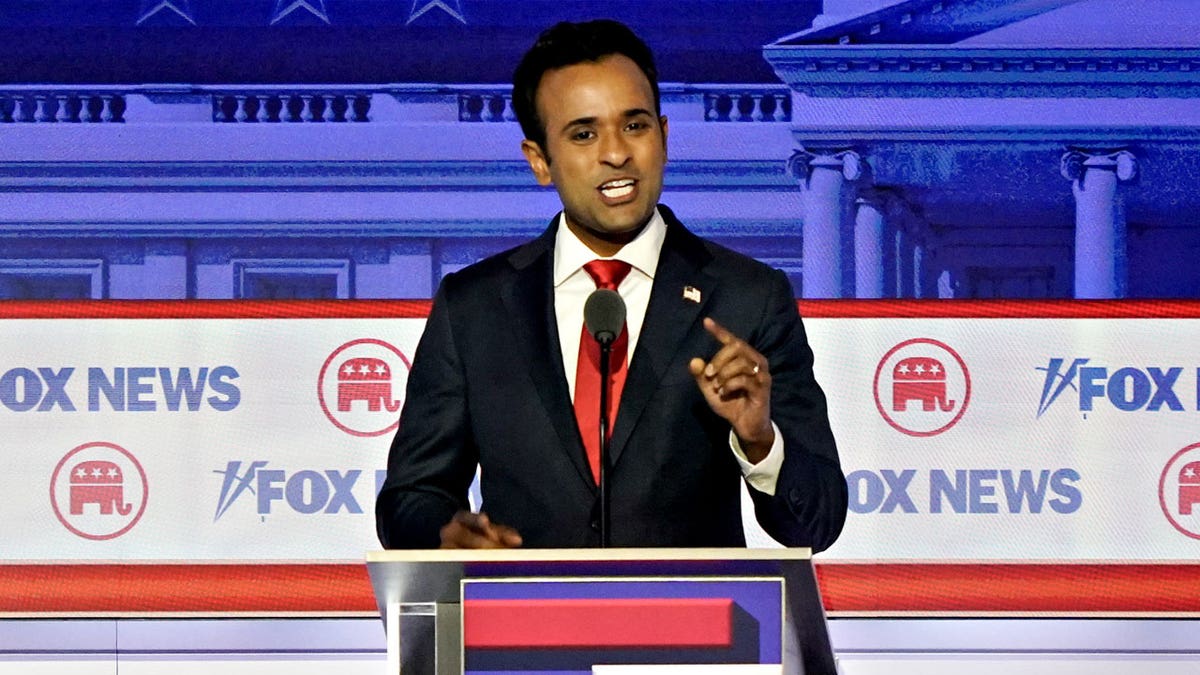 The GOP frontrunner went on to warn the political newcomer that he was becoming "a little bit controversial."
"He's starting to get out there a little bit. He's a little bit — getting a little bit controversial. I'd tell him be a little bit careful. Some things you have to hold in just a little bit, right?" Trump said before adding "But he's got a lot of good energy, and he's been very nice to me."
Ramaswamy spokeswoman Tricia McLaughlin told Fox News Digital, "If I'm a betting woman, I wouldn't expect Vivek to hold back much!"
The entrepreneur-turned-2024 GOP hopeful has repeatedly said he has zero interest in becoming Trump's running mate.
VIVEK RAMASWAMY RESPONDS TO RECENT MEDIA FIRESTORMS: 'MY POSITION HAS BEEN CARICATURED'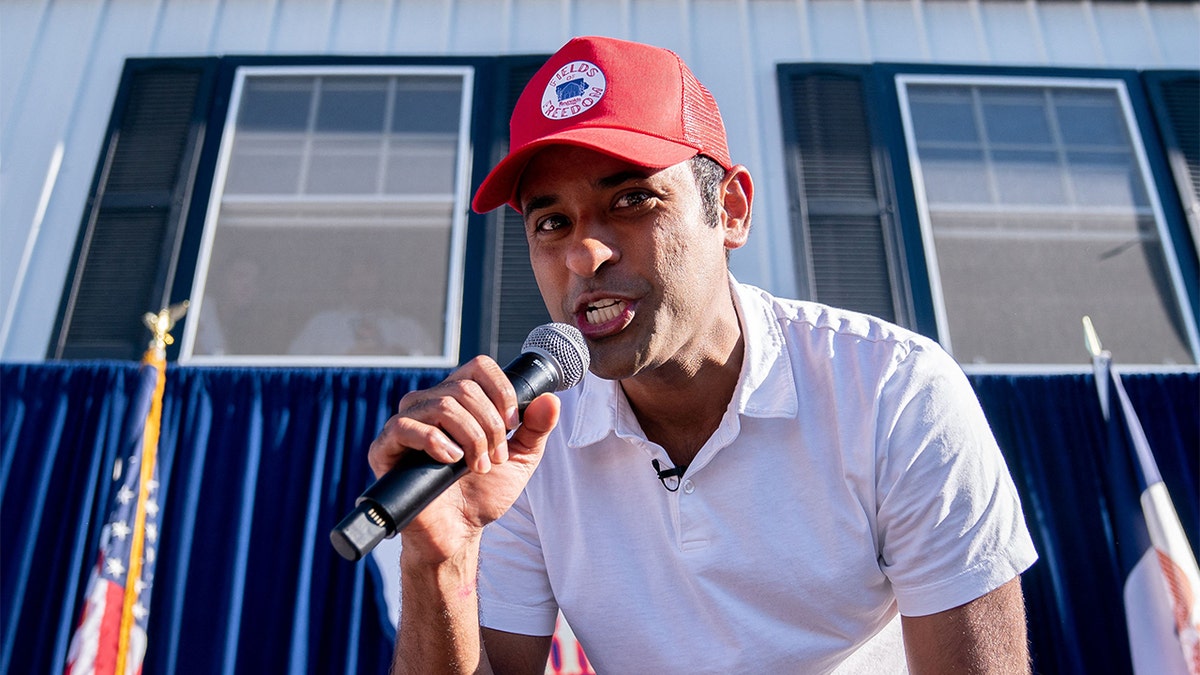 CLICK HERE TO GET THE FOX NEWS APP
The former president maintains a dominant lead in the GOP primary race, holding a 40-point advantage over the rest of the field according to the RealClearPolitics average of polls. Ramaswamy has seen his polling go up in recent weeks, averaging in third place behind Florida Gov. Ron DeSantis.
Trump is certainly no stranger to controversy as he was hit with four indictment this year, the first from New York over hush money payments that were made to porn star Stormy Daniels during the 2016 election, two federal indictments over his handling of classified documents and his actions leading up to Jan. 6, and more recently from Georgia's Fulton County over his attempt to reverse the state's 2020 election victory for President Biden. 
Last week, Trump got his mugshot taken as part of the Georgia indictment, which has fueled a huge spike in campaign fundraising exceeding $20 million for the month of August.
For more Culture, Media, Education, Opinion, and channel coverage, visit foxnews.com/media
(Visited 13 times, 1 visits today)