Website 👉 https://u-s-news.com/
Telegram 👉 https://t.me/usnewscom_channel


Attorneys for former President Donald Trump are requesting a meeting with Attorney General Merrick Garland, saying Trump is being treated unfairly.
Trump's lawyers sent a letter to Garland on Tuesday.
"We represent Donald J. Trump, the 45′ President of the United States, in the investigation currently being conducted by the Special Counsel's Office. Unlike President Biden, his son Hunter, and the Biden family, President Trump is being treated unfairly," the letter reads. "No President of the United States has ever, in the history of our country, been baselessly investigated in such an outrageous and unlawful fashion. We request a meeting at your earliest convenience to discuss the ongoing injustice that is being perpetrated by your Special Counsel and his prosecutors."
The letter comes as Special Counsel Jack Smith has been working to wrap up his probe into the Trump classified documents case for the past few weeks, according to a source familiar with the investigation.
SPECIAL COUNSEL JACK SMITH WORKING TO WRAP UP MAR-A-LAGO CLASSIFIED RECORDS INVESTIGATION: SOURCE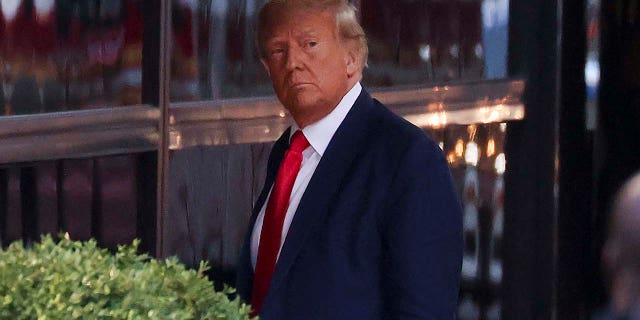 It's unclear when Smith will announce what came out of the investigation or if he plans to prosecute Trump.
TRUMP TARGETED: A LOOK AT PROBES INVOLVING THE FORMER PRESIDENT; FROM STORMY DANIELS TO RUSSIA TO MAR-A-LAGO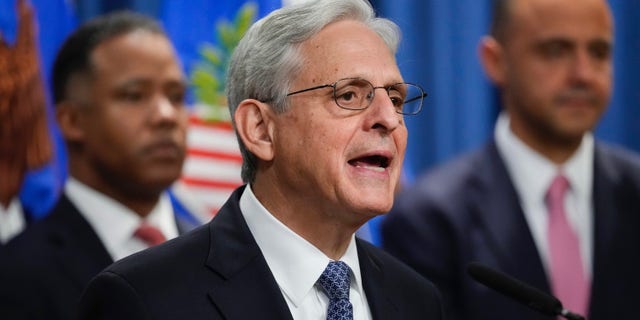 Garland appointed Smith as special counsel in November 2022 after the FBI searched for missing classified documents in a raid at Trump's Mar-a-Lago estate in Florida on Aug. 8, 2022.
CLICK HERE TO GET THE FOX NEWS APP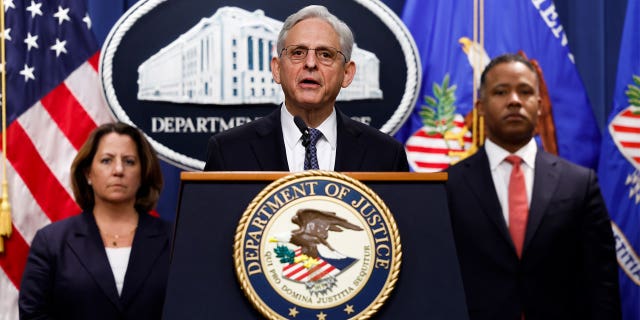 The Department of Justice didn't respond to a request for comment from Fox News.
Fox News' Brooke Singman contributed to this report.
(Visited 12 times, 1 visits today)
KNOWLEDGE is POWER / REAL NEWS is KEY
Woke & Liberal News is Fake News
You will find it on:
CNN - CBS - MSNBC - ABC - The New York Times - The Washington Post - Facebook - Twitter and more
They ALL SUCKS and simply DO NOT tell you the truth PERIOD

WARNING! If you usually get your news from one of these so-called "News Services" Welcome to you, but be prepared for big surprises!
eg. 2+2 is not 5 or 22 but 4 - There is not 57 different genders, only 2
KNOWLEDGE is POWER / REAL NEWS is KEY
Help your friends, family and the truth by sharing this article.

PGlmcmFtZSB3aWR0aD0iNjQwIiBoZWlnaHQ9IjM2MCIgc2Nyb2xsaW5nPSJubyIgZnJhbWVib3JkZXI9IjAiIHN0eWxlPSJib3JkZXI6IG5vbmU7IiBzcmM9Imh0dHBzOi8vd3d3LmJpdGNodXRlLmNvbS9lbWJlZC8ydEZzdEJzNjFQRTUvIj48L2lmcmFtZT4=
IMPORTANT!
Latest Video
PGlmcmFtZSBpZD0ib2R5c2VlLWlmcmFtZSIgd2lkdGg9IjY0MCIgaGVpZ2h0PSIzNjAiIHNyYz0iaHR0cHM6Ly9vZHlzZWUuY29tLyQvZW1iZWQvJTQwQWxleEpvbmVzQ2hhbm5lbD9mZWF0dXJlPWxhdGVzdCIgYWxsb3dmdWxsc2NyZWVuPjwvaWZyYW1lPg==
PGlmcmFtZSB3aWR0aD0iNjQwIiBoZWlnaHQ9IjM2MCIgc2Nyb2xsaW5nPSJubyIgZnJhbWVib3JkZXI9IjAiIHN0eWxlPSJib3JkZXI6IG5vbmU7IiBzcmM9Imh0dHBzOi8vd3d3LmJpdGNodXRlLmNvbS9lbWJlZC9CWDhmdW1VR2pRTUQvIj48L2lmcmFtZT4=
THIS IS IT!!!
Latest Video
PGlmcmFtZSBpZD0ib2R5c2VlLWlmcmFtZSIgd2lkdGg9IjY0MCIgaGVpZ2h0PSIzNjAiIHNyYz0iaHR0cHM6Ly9vZHlzZWUuY29tLyQvZW1iZWQvJTQwUlQ/ZmVhdHVyZT1sYXRlc3QiIGFsbG93ZnVsbHNjcmVlbj48L2lmcmFtZT4=
Livestream
PGlmcmFtZSBpZD0ib2R5c2VlLWlmcmFtZSIgd2lkdGg9IjY0MCIgaGVpZ2h0PSIzNjAiIHNyYz0iaHR0cHM6Ly9vZHlzZWUuY29tLyQvZW1iZWQvJTQwUlQ/ZmVhdHVyZT1saXZlbm93IiBhbGxvd2Z1bGxzY3JlZW4+PC9pZnJhbWU+
Want The Real News
and join millions of other active users