Website 👉 https://u-s-news.com/
Telegram 👉 https://t.me/usnewscom_channel


EXCLUSIVE: A top Treasury official described by Secretary Janet Yellen as a "true pillar" of the department retired this week after more than 25 years of service, Fox News Digital has learned.
Andy Baukol, counselor to Yellen and former acting Treasury secretary, retired this week after a decades-long career in the government, and holding various leadership roles under both Democratic and Republican administrations.
YELLEN WARNS IRAN NOTHING 'OFF THE TABLE' AS US WEIGHS NEW SANCTIONS
Baukol, throughout his decades-long career in government service, has held various acting roles under both Democratic and Republican administrations.
"Andy Baukol is a true pillar of the Treasury Department," Yellen told Fox News Digital. "Throughout Andy Baukol's more than 25 years at the Treasury Department, he has been an exceptional leader and a brilliant policymaker."
Yellen said Baukol, "without hesitation or ego," has been "willing to take on any role or responsibility that was asked of him."
Baukol served as acting Treasury secretary at the beginning of the Biden administration. Under his leadership, a Treasury official said, U.S. equity markets rose at an annual rate of 14%. Upon Yellen's confirmation, he became one of her top counselors.
Treasury Department officials told Fox News Digital that Baukol has "been at the center of inflection points that shaped the global economy."
YELLEN VOWS US WILL PROTECT ITS OWN 'NATIONAL SECURITY' AFTER CHINA'S ESPIONAGE LAW THREATENS AMERICAN FIRMS
Baukol began his government career in 1989 at the Central Intelligence Agency as an analyst on USSR and Russia economics. In 1997, Baukol shifted to the Treasury Department to serve as the deputy director of the agency's "Russia Office." He later served as the director of that office, and as deputy assistant secretary in multiple divisions at the Treasury Department.
Throughout his career, Baukol traveled multiple times to approximately 70 countries, including Yemen, Iraq, Afghanistan, Lebanon, Russia, Ukraine, Sudan, South Sudan and 19 countries of the G-20.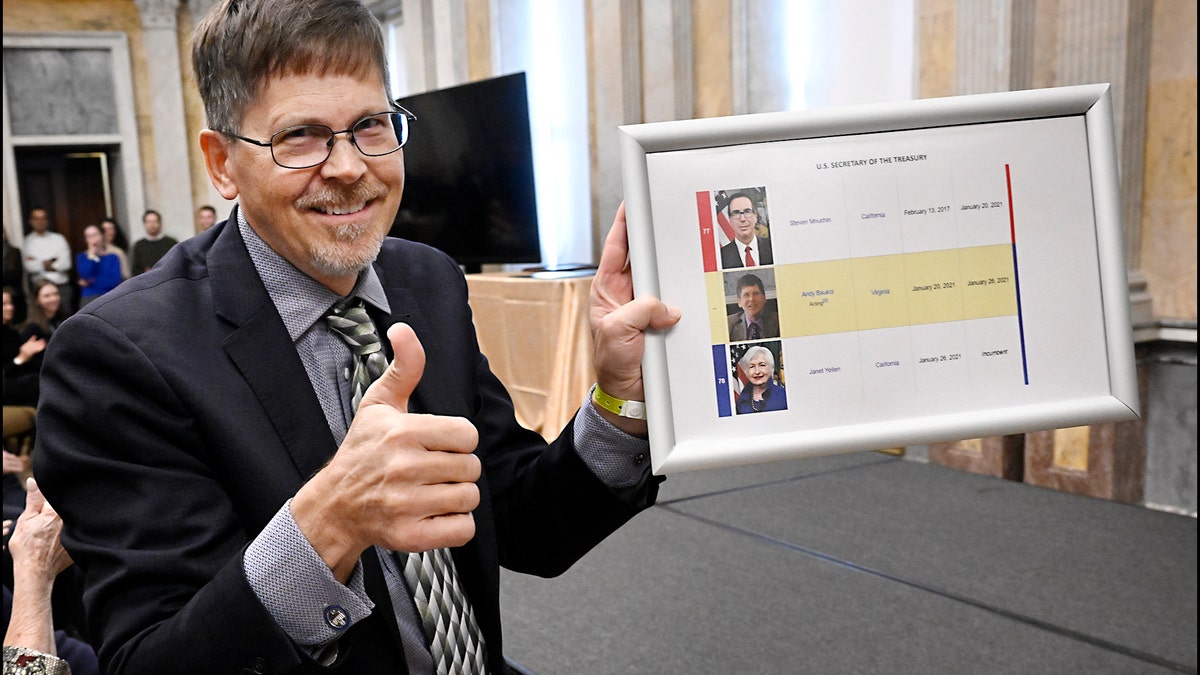 Yellen said Baukol engaged with counterparts with "diverse opinions" in "countless international negotiations" on issues from foreign exchange practices to communiques and trade agreements.
"Andy was particularly instrumental in driving IMF support to crisis afflicted countries, including Greece, Iraq and Ukraine, consistently advocating for more sustainable economic policies that increased the likelihood that assistance would produce meaningful results on the ground," Yellen said.
Baukol worked in the late 1990s on Russia and Ukraine's economic transitions, on recovery from tsunamis in Southeast Asia, on engagement with Arab countries after the Arab Spring with the goal of liberalization of their economies, and more.
But Treasury Department officials said he stood out at the agency not only for his work, but for his mentorship to young staffers.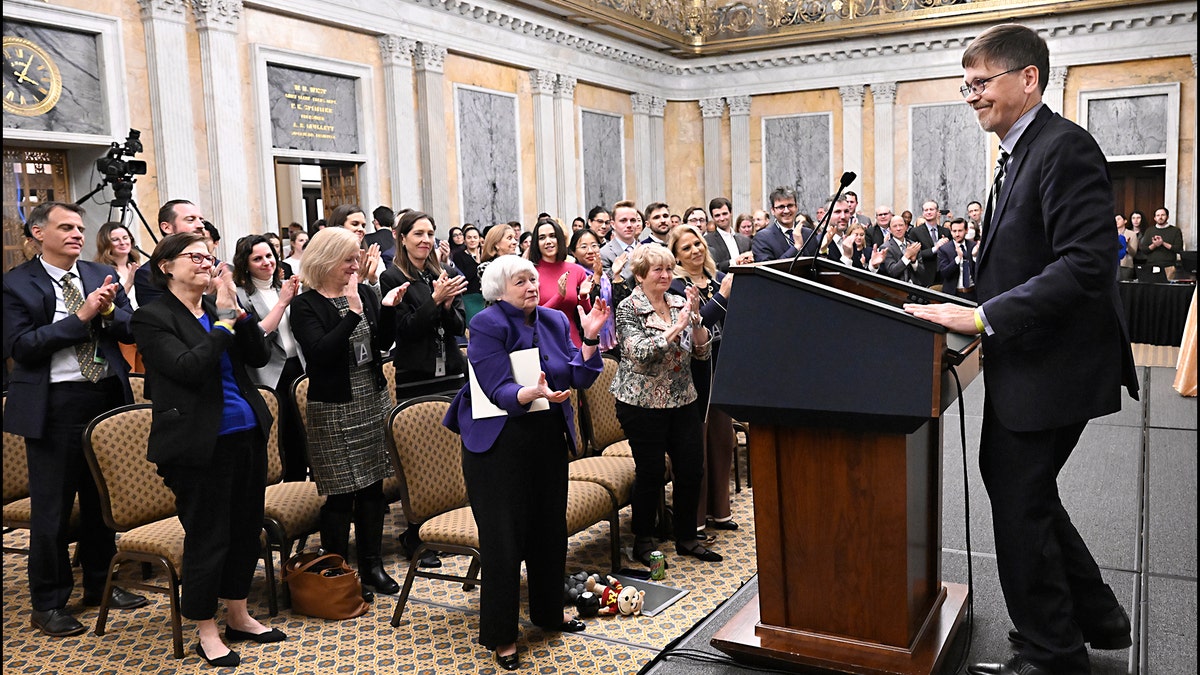 An official told Fox News Digital that Baukol is a mentor to many international affairs staffers at the Treasury Department. Baukol held weekly office hours and "brown bags," which covered topics like "Lessons from Russia's Economic Transition in the 1990s," to "effective writing," to career development within international affairs.
CLICK HERE TO GET THE FOX NEWS APP 
"Andy will be missed dearly but his influence will continue to be felt here long after his departure," Yellen told Fox News Digital.
Yellen granted Baukol the "Alexander Hamilton Award" this week – the department's highest honor.
(Visited 1 times, 1 visits today)