Website 👉 https://u-s-news.com/
Telegram 👉 https://t.me/usnewscom_channel


Texas is one step closer to banning diversity, equity and inclusion offices from public colleges in the state.  
The Texas House voted 83-60 on Friday in support of Senate Bill 17, which would ban DEI offices, programs and diversity training, according to The Texas Tribune.
Democrats forcefully pushed back against the bill during an hours-long debate, arguing it could risk universities losing federal grants while potentially making some students feel less welcome at the schools, the outlet reported.
The bill's Republican sponsor, state Rep. John Kuempel, offered an amendment to the bill that would require the Texas Higher Education Coordinating Board to conduct a study each year examining how the elimination of such offices affected issues such as students' grade point averages, rates of recruitment and acceptance.
DESANTIS BANS STATE FUNDING FOR DIVERSITY, INCLUSION PROGRAMS AT FLORIDA PUBLIC UNIVERSITIES
The amendment, which was approved, would also allow the colleges and universities to make "reasonable efforts" to reassign employees in the DEI offices to other positions with comparable pay.
REPUBLICAN STATES TARGETING DIVERSITY, INCLUSION EFFORTS IN HIGHER EDUCATION
The amendment was also introduced in an effort to quell concerns from Democrats that the legislation would risk schools losing federal grants, as grants often require applicants to show how they promote diversity, according to the Tribune.  
If passed, Texas would join Florida in banning such DEI initiates from public colleges. Republican Florida Gov. Ron DeSantis signed SB 266 into law last week, which bans all state funding for DEI programs at public universities and colleges.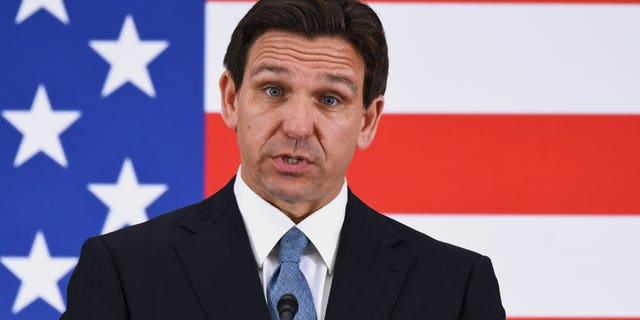 The Texas bill will now head back to the Senate, where the body will decide to accept or deny House members' changes. The legislation would take effect Jan. 1 if passed and signed into law. 
OHIO SENATE PASSES HIGHER EDUCATION DIVERSITY TRAINING CRACKDOWN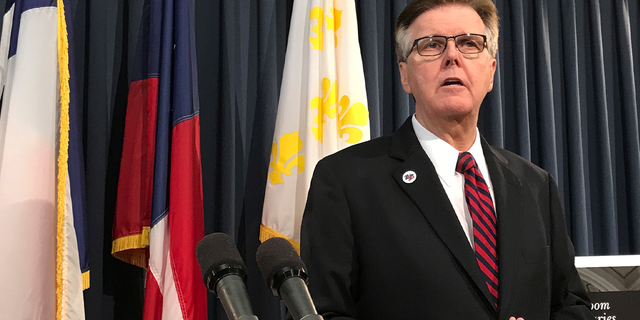 After the Senate passed its version of the bill last month, Lt. Gov. Dan Patrick released a statement praising state lawmakers for their "strongest pushback on woke policies in higher education." 
CLICK HERE TO GET THE FOX NEWS APP
"The Texas Senate has now passed the strongest pushback on woke policies in higher education nationwide. For far too long, academia has been poisoned by woke policies and faculty seeking to indoctrinate our students. Professors did not believe we would push back on their advances, but they were wrong. Students should be taught how to think critically, not what to think," he said last month. 
(Visited 1 times, 1 visits today)
KNOWLEDGE is POWER / REAL NEWS is KEY
Woke & Liberal News is Fake News
You will find it on:
CNN - CBS - MSNBC - ABC - The New York Times - The Washington Post - Facebook - Twitter and more
They ALL SUCKS and simply DO NOT tell you the truth PERIOD

WARNING! If you usually get your news from one of these so-called "News Services" Welcome to you, but be prepared for big surprises!
eg. 2+2 is not 5 or 22 but 4 - There is not 57 different genders, only 2
KNOWLEDGE is POWER / REAL NEWS is KEY
Help your friends, family and the truth by sharing this article.

PGlmcmFtZSB3aWR0aD0iNjQwIiBoZWlnaHQ9IjM2MCIgc2Nyb2xsaW5nPSJubyIgZnJhbWVib3JkZXI9IjAiIHN0eWxlPSJib3JkZXI6IG5vbmU7IiBzcmM9Imh0dHBzOi8vd3d3LmJpdGNodXRlLmNvbS9lbWJlZC8ydEZzdEJzNjFQRTUvIj48L2lmcmFtZT4=
IMPORTANT!
Latest Video
PGlmcmFtZSBpZD0ib2R5c2VlLWlmcmFtZSIgd2lkdGg9IjY0MCIgaGVpZ2h0PSIzNjAiIHNyYz0iaHR0cHM6Ly9vZHlzZWUuY29tLyQvZW1iZWQvJTQwQWxleEpvbmVzQ2hhbm5lbD9mZWF0dXJlPWxhdGVzdCIgYWxsb3dmdWxsc2NyZWVuPjwvaWZyYW1lPg==
PGlmcmFtZSB3aWR0aD0iNjQwIiBoZWlnaHQ9IjM2MCIgc2Nyb2xsaW5nPSJubyIgZnJhbWVib3JkZXI9IjAiIHN0eWxlPSJib3JkZXI6IG5vbmU7IiBzcmM9Imh0dHBzOi8vd3d3LmJpdGNodXRlLmNvbS9lbWJlZC9CWDhmdW1VR2pRTUQvIj48L2lmcmFtZT4=
THIS IS IT!!!
Latest Video
PGlmcmFtZSBpZD0ib2R5c2VlLWlmcmFtZSIgd2lkdGg9IjY0MCIgaGVpZ2h0PSIzNjAiIHNyYz0iaHR0cHM6Ly9vZHlzZWUuY29tLyQvZW1iZWQvJTQwUlQ/ZmVhdHVyZT1sYXRlc3QiIGFsbG93ZnVsbHNjcmVlbj48L2lmcmFtZT4=
Livestream
PGlmcmFtZSBpZD0ib2R5c2VlLWlmcmFtZSIgd2lkdGg9IjY0MCIgaGVpZ2h0PSIzNjAiIHNyYz0iaHR0cHM6Ly9vZHlzZWUuY29tLyQvZW1iZWQvJTQwUlQ/ZmVhdHVyZT1saXZlbm93IiBhbGxvd2Z1bGxzY3JlZW4+PC9pZnJhbWU+
Want The Real News
and join millions of other active users