Website 👉 https://u-s-news.com/
Telegram 👉 https://t.me/usnewscom_channel


Texas Attorney General Ken Paxton announced an investigation into Texas Children's Hospital Friday regarding the hospital's "gender transitioning" procedures, weeks after a similar probe into a separate hospital conducting such procedures. 
"I've been clear that any 'gender transitioning' procedures that hurt our children constitute child abuse under Texas law," Paxton said in a statement released. 
"Recent reports indicate that Texas Children's Hospital may be unlawfully performing such procedures, and my office it is working to uncover the truth. I am committed to investigating any entity in our state to ensure that our children are protected," Paxton continued. "Though many unhinged activists compromising the healthcare field think otherwise, children are not to be treated as science experiments. Doctors and hospitals should not be pushing mutilative and irreversible 'gender transitioning' procedures that will negatively impact innocent children for the rest of their lives."
Paxton's office also released a Request to Examine ("RTE") as part of the probe, requesting 25 types of documents to be made available to the AG's office by June 19, 2023. 
TEXAS HOUSE ADVANCES BILL TO BAN SEXUAL ACTS IN FRONT OF MINORS AFTER REMOVING MENTION OF DRAG
Such documents requested include: "Documents Related to the policies and procedures of TCH's use of puberty blockers on Minors in the State of Texas", "Documents Related to the development, assessment, and reassessment of TCH's policies and procedures Concerning the use of puberty blockers on minors", as well as "Documents Related to TCH's use of puberty blockers on Minors" with and without the consent of a parent. 
Fox News Digital reached out to Paxton's office and the Texas Children's Hospital for comment but did not immediately hear back. 
TEXAS MOM OPPOSES BAN ON HORMONE TREATMENTS ON MINORS: MY DAUGHTER 'TRANSITIONED SOCIALLY' AT FIVE YEARS OLD
Paxton's probe into Texas Children's Hospital comes on the heels of a similar investigation launched in early May into Dell Children's Medical Center, looking into the hospital's "gender transitioning" procedures on children.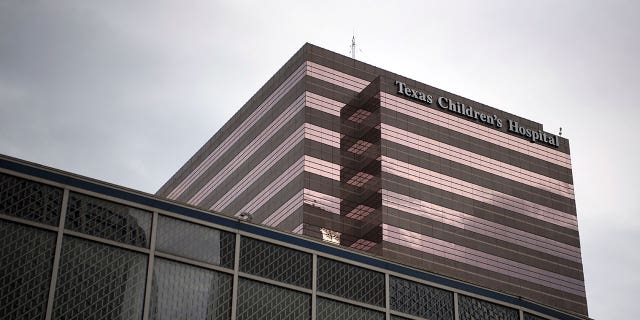 "It is deeply disturbing, and there is no place for it in Texas. Along these lines, there have been a number of recent reports about potentially illegal activity at Dell Children's Medical Center, and this investigation aims to uncover the truth," Paxton said.
TEXAS DEMOCRAT DEFENDS BACKING GOP BILL BANNING GENDER CARE FOR MINORS: 'CHILDREN ARE NOT POLITICAL PAWNS'
The Dell Children's Medical Center investigation was launched following a report from Project Veritas, which appeared to show the hospital admitted to having patients "starting as young as eight, nine" who receive gender-transitioning care. 
A spokesperson for the hospital previously told Fox News Digital after its initial publication that it is "conducting a thorough review of this situation."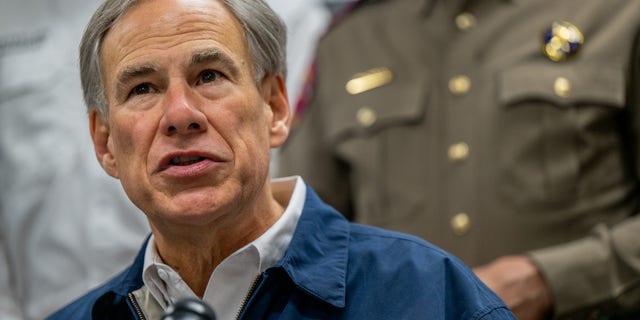 Just two days prior to Paxton announcing the latest hospital probe, Texas lawmakers gave final approval to Senate Bill 14, which would prohibit transgender youth from getting puberty blockers and other hormone therapy needed to transition. The bill would also seek to "wean" patients currently receiving such care off of the treatments in a medically appropriate manner. 
CLICK HERE TO GET THE FOX NEWS APP 
Senate Bill 14 is now headed to Republican Gov. Greg Abbott's office after a 19-12 vote. The ban would take effect Sept. 1 if signed by the governor. 
Fox News' Louis Casiano and Lacey Christ contributed to this report. 
(Visited 3 times, 1 visits today)
KNOWLEDGE is POWER / REAL NEWS is KEY
Woke & Liberal News is Fake News
You will find it on:
CNN - CBS - MSNBC - ABC - The New York Times - The Washington Post - Facebook - Twitter and more
They ALL SUCKS and simply DO NOT tell you the truth PERIOD

WARNING! If you usually get your news from one of these so-called "News Services" Welcome to you, but be prepared for big surprises!
eg. 2+2 is not 5 or 22 but 4 - There is not 57 different genders, only 2
KNOWLEDGE is POWER / REAL NEWS is KEY
Help your friends, family and the truth by sharing this article.

PGlmcmFtZSB3aWR0aD0iNjQwIiBoZWlnaHQ9IjM2MCIgc2Nyb2xsaW5nPSJubyIgZnJhbWVib3JkZXI9IjAiIHN0eWxlPSJib3JkZXI6IG5vbmU7IiBzcmM9Imh0dHBzOi8vd3d3LmJpdGNodXRlLmNvbS9lbWJlZC8ydEZzdEJzNjFQRTUvIj48L2lmcmFtZT4=
IMPORTANT!
Latest Video
PGlmcmFtZSBpZD0ib2R5c2VlLWlmcmFtZSIgd2lkdGg9IjY0MCIgaGVpZ2h0PSIzNjAiIHNyYz0iaHR0cHM6Ly9vZHlzZWUuY29tLyQvZW1iZWQvJTQwQWxleEpvbmVzQ2hhbm5lbD9mZWF0dXJlPWxhdGVzdCIgYWxsb3dmdWxsc2NyZWVuPjwvaWZyYW1lPg==
PGlmcmFtZSB3aWR0aD0iNjQwIiBoZWlnaHQ9IjM2MCIgc2Nyb2xsaW5nPSJubyIgZnJhbWVib3JkZXI9IjAiIHN0eWxlPSJib3JkZXI6IG5vbmU7IiBzcmM9Imh0dHBzOi8vd3d3LmJpdGNodXRlLmNvbS9lbWJlZC9CWDhmdW1VR2pRTUQvIj48L2lmcmFtZT4=
THIS IS IT!!!
Latest Video
PGlmcmFtZSBpZD0ib2R5c2VlLWlmcmFtZSIgd2lkdGg9IjY0MCIgaGVpZ2h0PSIzNjAiIHNyYz0iaHR0cHM6Ly9vZHlzZWUuY29tLyQvZW1iZWQvJTQwUlQ/ZmVhdHVyZT1sYXRlc3QiIGFsbG93ZnVsbHNjcmVlbj48L2lmcmFtZT4=
Livestream
PGlmcmFtZSBpZD0ib2R5c2VlLWlmcmFtZSIgd2lkdGg9IjY0MCIgaGVpZ2h0PSIzNjAiIHNyYz0iaHR0cHM6Ly9vZHlzZWUuY29tLyQvZW1iZWQvJTQwUlQ/ZmVhdHVyZT1saXZlbm93IiBhbGxvd2Z1bGxzY3JlZW4+PC9pZnJhbWU+
Want The Real News
and join millions of other active users