Website 👉 https://u-s-news.com/
Telegram 👉 https://t.me/usnewscom_channel


GLASGOW, Kentucky – EXCLUSIVE: Republican Arkansas Gov. Sarah Sanders waded into the ongoing race for Kentucky governor this week in an effort to boost the GOP candidate looking to unseat the Democrat incumbent.
Sanders spoke with Fox News Digital following a rally alongside Kentucky Attorney General Daniel Cameron, who will face Democrat Gov. Andy Beshear in a closely watched race on Tuesday with the chance to flip a second state red after Louisiana Attorney General Jeff Landry won his race for governor last month.
"This is one of the biggest races in the country, and Daniel Cameron is a phenomenal candidate. We need to replace Andy Beshear with a strong conservative. And that's exactly what we're going to do," Sanders said when asked why it was important for her to travel from Arkansas to show support for Cameron.
TRUMP WINS MAJOR HOME-STATE ENDORSEMENT IN SNUB TO DESANTIS
"As a governor myself, I know how important it is to have a strong coalition of conservative governors helping us fight back against the craziness coming out of Washington. And we need Daniel to join in those ranks and be part of that team pushing back against an out-of-control federal government," she said.
Sanders emphasized that governors were the "last line of defense" to protect citizens from an overreaching federal government, and that it was "absolutely crucial" for a conservative Republican to be Kentucky's next leader.
"Washington has become so completely dysfunctional that the only place that we're seeing meaningful change, empowering of parents, school choice, making sure that vaccine and COVID mandates don't see the light of day, keeping our businesses, our schools and our churches open is because of strong leadership at the state level. And that means we need strong governors," she said.
SOROS-FUNDED GROUP DISPARAGES BLACK GOP GOVERNOR CANDIDATE AS UNCLE TOM: 'ALL SKINFOLK AIN'T KINFOLK'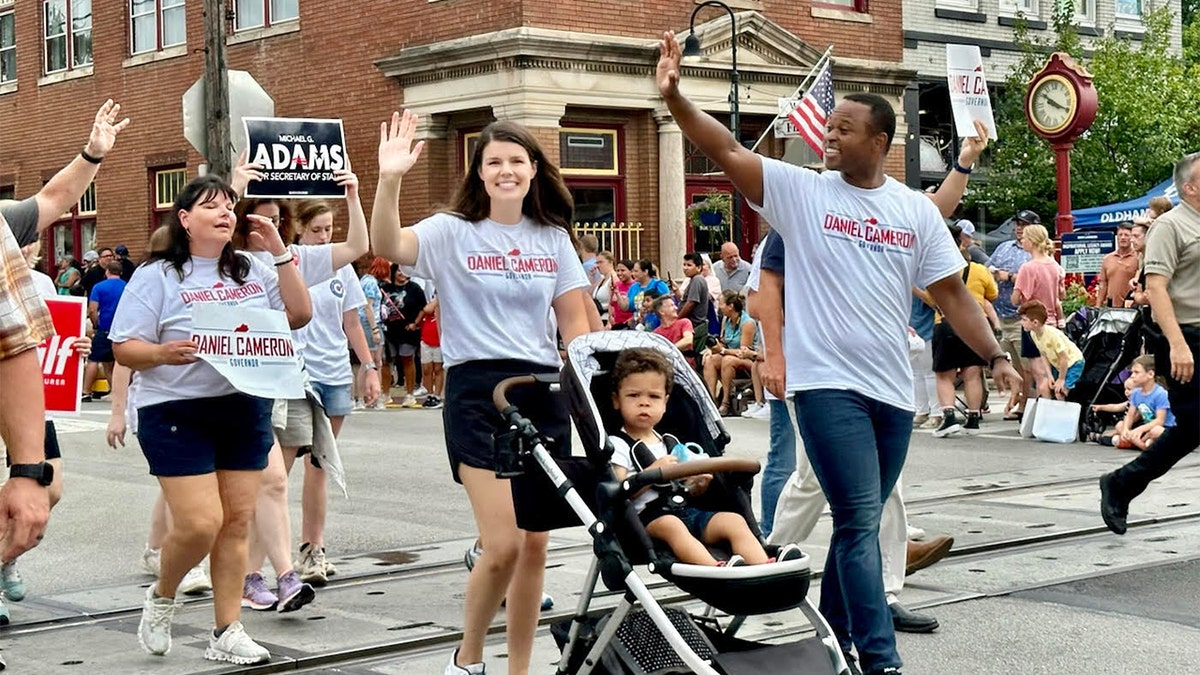 Sanders said that the mutual support between Cameron and former President Donald Trump would play a big role in the race and would "certainly be helpful in the final stretch."
When asked what lesson Republicans could learn going into 2024 should Beshear win re-election, Sanders dismissed any possibility of the outcome. "I don't think we're going to have to worry about Andy Beshear winning, because Daniel Cameron will be the next governor of Kentucky," she said.
Sanders was joined by former All-American University of Kentucky swimmer Riley Gaines and Kelley Paul, wife of Republican Kentucky Sen. Rand Paul, at the rally as polls have indicated a tightening race that will be one of the most closely watched this off-election year.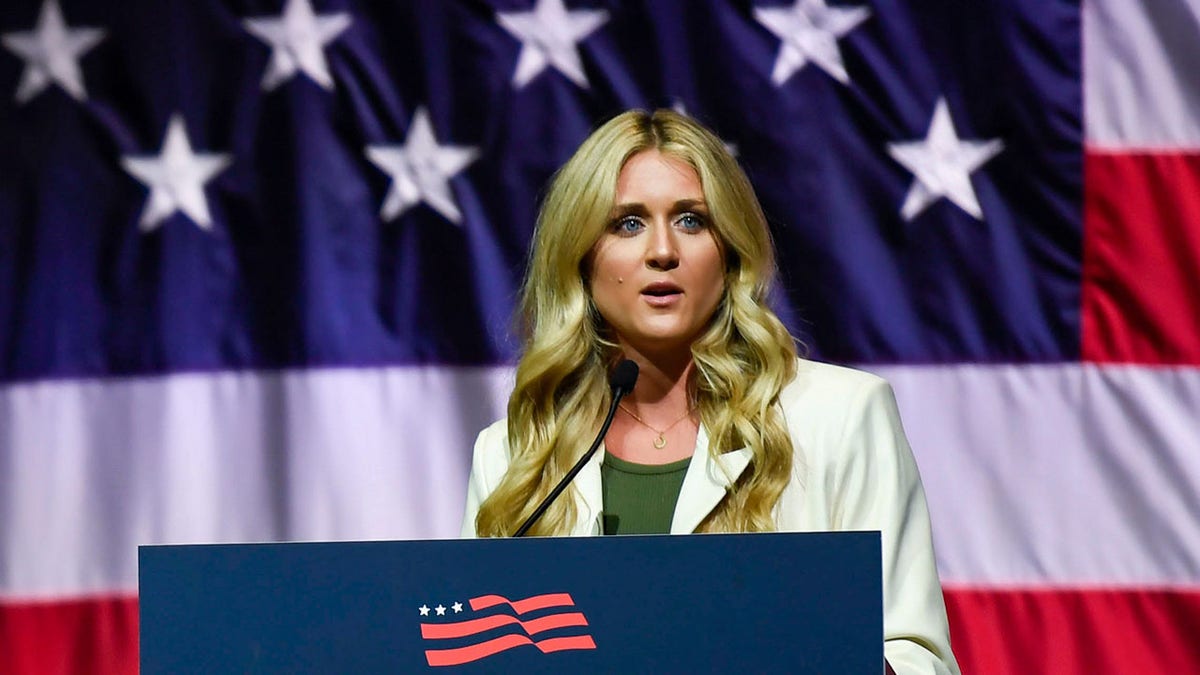 The election will be held Tuesday, November 7.
Get the latest updates from the 2024 campaign trail, exclusive interviews and more at our Fox News Digital election hub.
(Visited 3 times, 1 visits today)