Website 👉 https://u-s-news.com/
Telegram 👉 https://t.me/usnewscom_channel


Some Democrats who are suggesting invoking the 14th Amendment to oust former President Trump from the 2024 general election ballot are setting "a dangerous precedent," Sen. Tom Cotton, R-Ark., told Fox News Digital.
"They've seen the polling, and they've seen that [Trump's] indictments haven't done anything to improve Joe Biden's standing," Cotton said in a Wednesday interview. "So, then, they're taking an even more radical step to try to remove the leading candidate from the opposition party from the ballot."
The 14th Amendment, enacted in 1868 primarily to grant citizenship to former slaves, includes a "Disqualification Clause" that stipulates candidates vying for congressional or presidential office must not have participated in "insurrection or rebellion" against the U.S., or provided "aid and comfort to the enemies thereof."
Cotton said if Democrats believe Trump is "so bad for the country, they need to try to beat him at the ballot box next year, not take the unprecedented and undemocratic step of trying to remove their opponent from the ballot."
SENATE JUDICIARY DEMOCRATS ARE 'A PHALANX OF BODYGUARDS' PROTECTING BIDEN: TOM COTTON
"I've spoken to Republicans who are very strongly in favor of Donald Trump, and others who are very strongly in favor of other candidates — they all agree that the Democrats' step to try to remove the leading candidate of the president's opposition party from the ballot is an unprecedented assault on basic democratic customs," Cotton said.
Sen. Tim Kaine, D-Va., said in an interview Sunday with ABC News that he had floated the prospect of using the 14th Amendment at the time of Trump's second impeachment inquiry, arguing "it might have been a more productive way to go." 
TOM COTTON SAYS BIDEN'S 'INDECISION' HURTING UKRAINE: 'PUSSYFOOTING AROUND FOR A YEAR AND A HALF'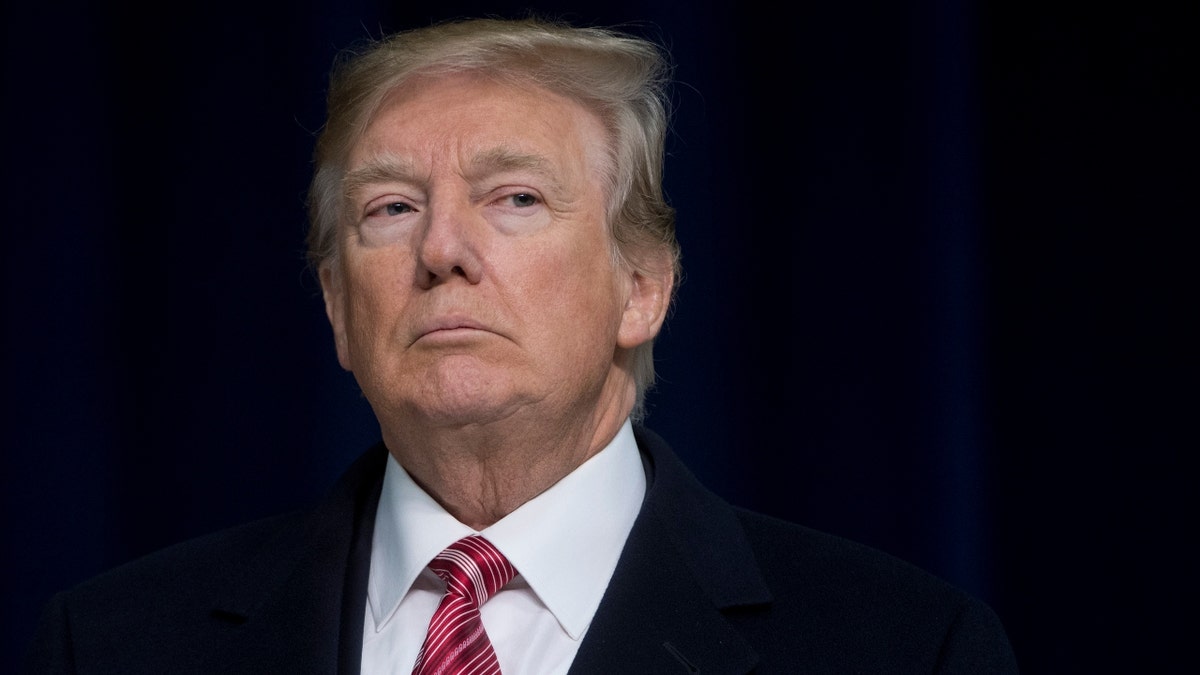 Meanwhile, Democrat California Rep. Adam Schiff told MSNBC on Sunday the "insurrection" clause "fits Donald Trump to a 'T'" because of the Jan. 6 Capitol riots.
GOP presidential candidate Asa Hutchinson also said last month the amendment disqualifies Trump from taking office again. 
DEMOCRATS' 14TH AMENDMENT-TRUMP TALK 'ONE OF THE MOST DANGEROUS LEGAL DEVELOPMENTS,' LAW PROFESSOR SAYS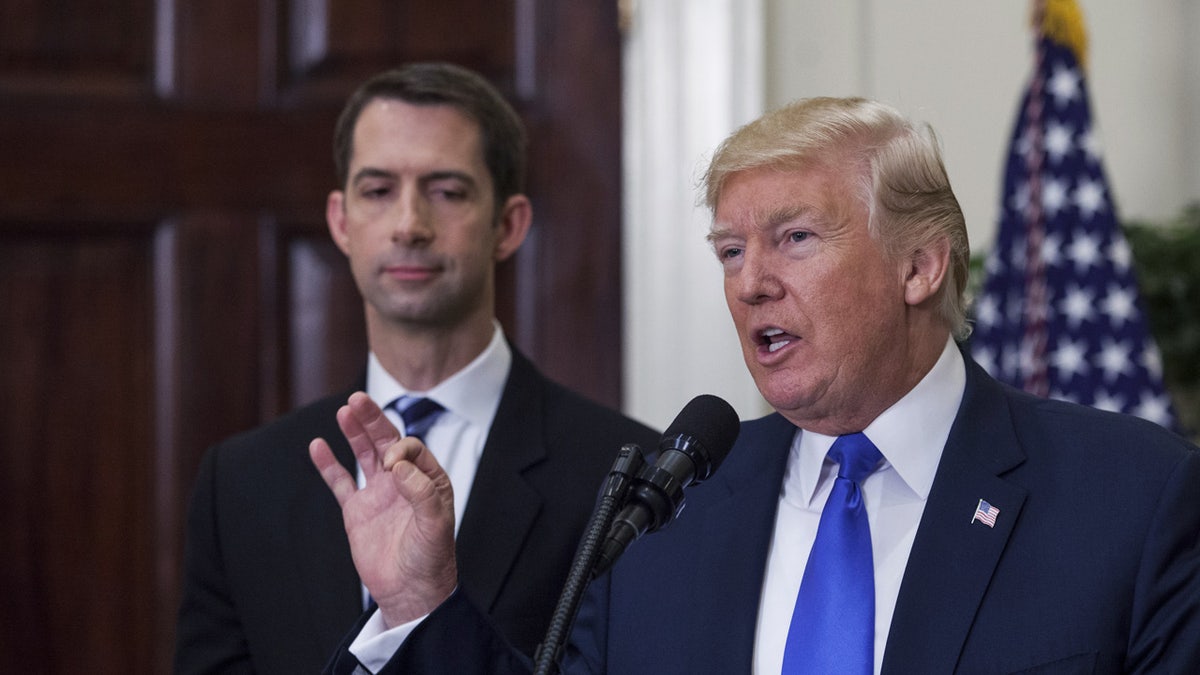 CLICK HERE TO GET THE FOX NEWS APP
Trump's campaign previously told Fox News Digital "there is no legal basis" except "in the minds of those who are pushing it" and said such a precedent would "use lawfare to deprive voters of choosing their next president."
Trump is the first former president to face criminal indictment in the U.S. and has pleaded not guilty to dozens of charges, including conspiracy to defraud the United States; conspiracy to obstruct an official proceeding; obstruction of and attempt to obstruct an official proceeding; and conspiracy against rights.
Fox News' Brooke Singman and Charles Creitz contributed to this report. 
(Visited 5 times, 1 visits today)