Website 👉 https://u-s-news.com/
Telegram 👉 https://t.me/usnewscom_channel


Paul Pelosi, husband of former House Speaker Nancy Pelosi, took the stand Monday in the trial of David DePape, the man who brutally attacked him with a hammer in the couple's San Francisco home last year. 
During the proceedings, Pelosi recalled being bludgeoned during the Oct. 28, 2022 attack in the middle of the night. 
"The door opened and a very large man came in with a hammer in one hand and some ties in the other and he said, 'Where's Nancy' as I think that woke me up," he said. "I'm asleep and he bursts in the door and that woke me up."
"It was a tremendous shock to recognize that somebody had broken into the house and looking at him and looking at the hammer and the ties, I recognized that I was in serious danger, so I tried to stay as calm as possible," he said. 
NANCY PELOSI SERVED SUBPOENA RELATED TO CALIFORNIA CRIMINAL CASE
Pelosi, 83, who said he didn't set the home's security alarm before going to bed, was left with a fractured skull and serious injuries to his right arm and hands. 
Federal prosecutors say DePape smashed his shoulder going through a glass panel on a door in the back of the Pelosis' Pacific Heights mansion and confronted a sleeping Paul Pelosi, who was wearing boxer shorts and a pajama top.
"Where's Nancy? Where's Nancy?" DePape asked, standing over Paul Pelosi around 2 a.m. holding a hammer and zip ties, according to court records. Nancy Pelosi was in Washington and under the protection of her security detail, which does not extend to family members.
"It was a tremendous shock," Pelosi said when he saw his attacker holding a hammer. 
PAUL PELOSI ATTACKER DAVID DEPAPE MAKES CHILLING CALL TO TV STATION: 'I'M SO SORRY I DIDN'T GET MORE OF THEM'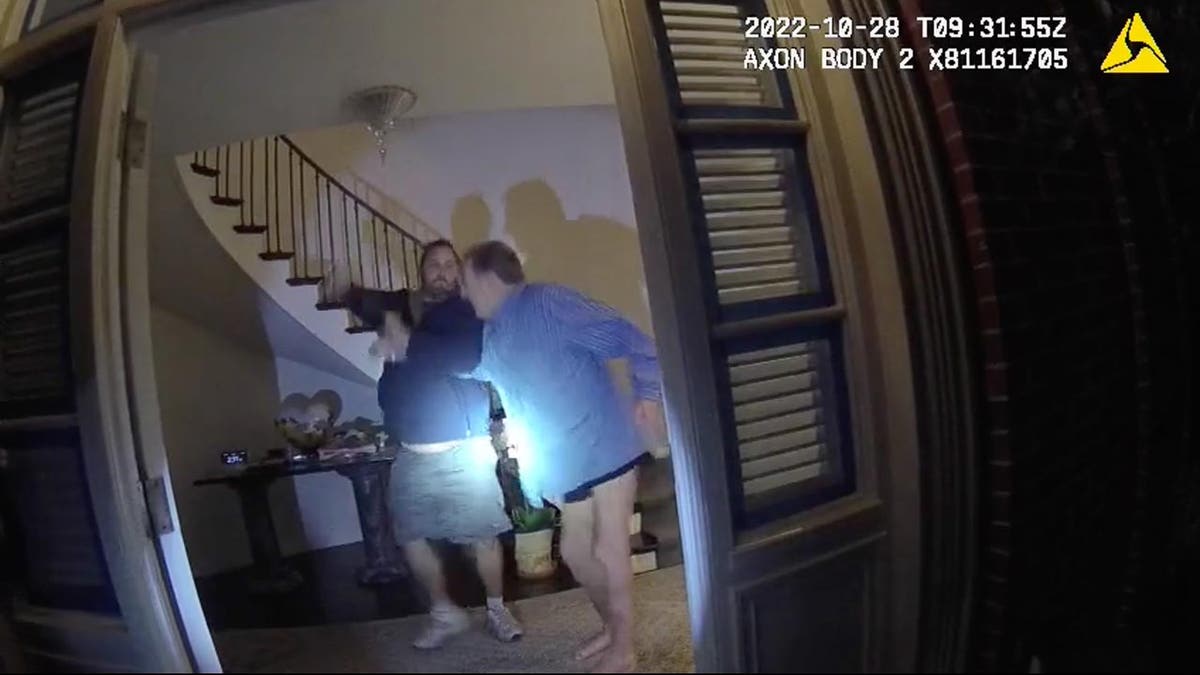 Paul Pelosi called 911 and two police officers showed up and witnessed DePape strike him in the head with a hammer, knocking him unconscious, authorities said. Prosecutors showed jurors police body camera footage of the attack.
Pelosi said he hasn't discussed the attack with anyone and has made every effort possible "to not relive this."
"It's a year later and I'm trying to put it out of my mind," he said.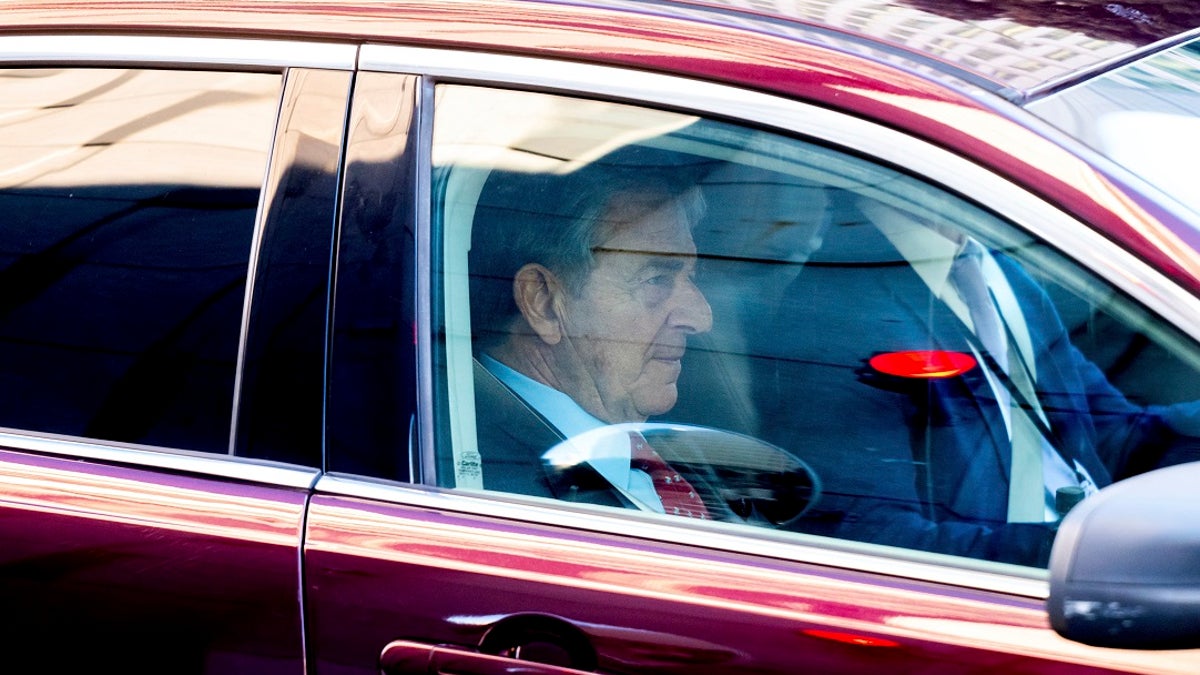 DePape, 43, has pleaded not guilty to attempted kidnapping of a federal official and assault on the immediate family member of a federal official with intent to retaliate against the official for performance of their duties.
Federal prosecutors brought forward an FBI agent who collected the electronics DePape was carrying, a U.S. Capitol police officer who watches the surveillance cameras at the Pelosis' home and another who has protected Nancy Pelosi since 2006, and a Bay Area Rapid Transit police sergeant.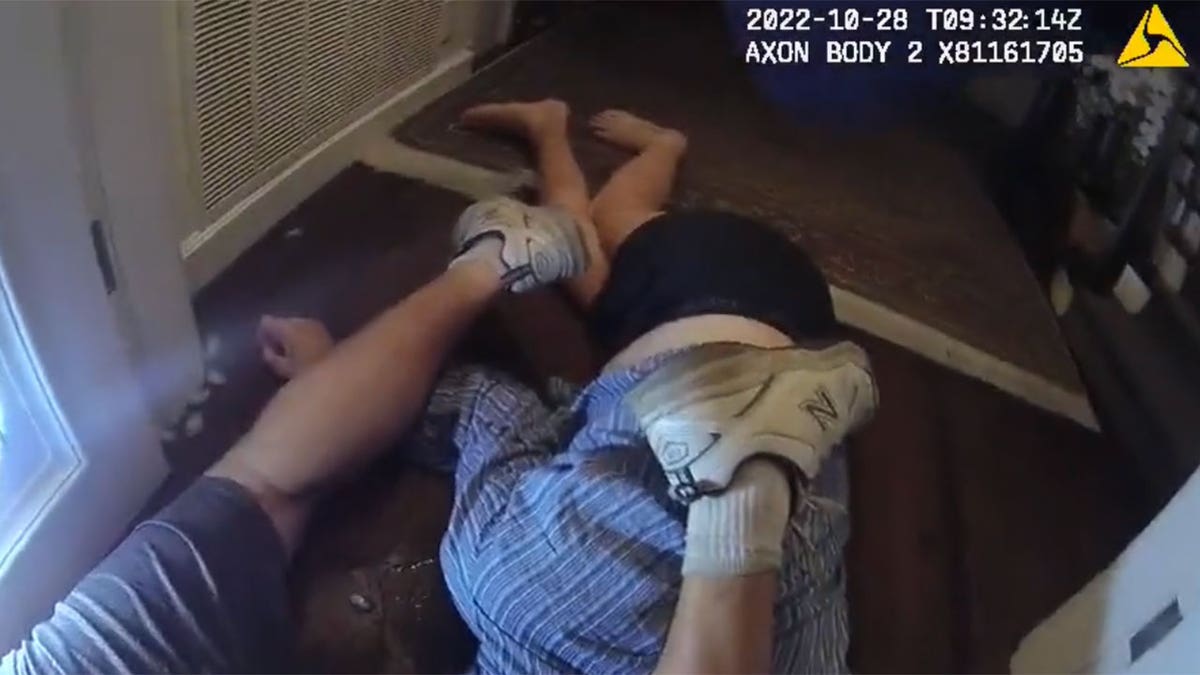 CLICK HERE TO GET THE FOX NEWS APP
DePape's defense lawyers have said he got caught in conspiracy theories that led him to believe the country was being run by corrupt leaders. Prosecutors said he had been planning to attack the Pelosi home for months. 
He faces up to life in prison if convicted. 
The Associated Press contributed to this report. 
(Visited 17 times, 1 visits today)