Website 👉 https://u-s-news.com/
Telegram 👉 https://t.me/usnewscom_channel


An overwhelming majority of Americans believe President Biden is too old to effectively carry out the office of president for another four years, a Monday poll found.
The Associated Press-NORC poll found that 77% of Americans say Biden is too old to carry out a second term. While an unsurprising 89% of Republicans expressed the sentiment, an impressive 69% of Democrats also say Biden is no longer up to the task, according to the poll.
Meanwhile, fewer than half of Americans say former President Trump is too old to hold office, despite him being just three years younger.
The AP conducted its poll from Aug. 10-14, using a sample drawn from NORC's probability-based AmeriSpeak Panel, which is designed to be representative of the U.S. population. The margin of sampling error for all respondents is plus or minus 3.8 percentage points.
BERNIE SANDERS PUSHING CAMPAIGN CASH TO WIFE AND STEPSON'S NONPROFIT RAISES 'LEGITIMATE CONCERN': WATCHDOG
The poll further found that American voters increasingly support wide-ranging rules aimed at keeping America's leaders young. Roughly two-thirds of Americans say they support imposing age limits on the presidency, Congress and the Supreme Court.
The poll comes just one day after Sen. Bernie Sanders, I-Vt., defended Biden on his age during an appearance on NBC's "Meet the Press."
BERNIE SANDERS DOUBLED HIS 2022 INCOME WITH PROFITS FROM BOOK RAILING AGAINST CAPITALISM
Host Chuck Todd asked the self-described democratic socialist if he had advice for the president on "how he should assuage those concerns [to] the public about his age."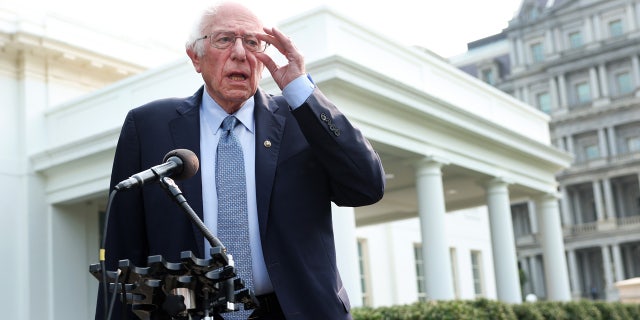 "I met with the president … five or six weeks ago, we had a great discussion. He seemed fine to me," Sanders, 81, responded.
"One way that you make it clear that age isn't a factor with you is you're pretty energetic. We see you travel the country, you show up and do interviews.… It is clearly an issue for many voters when it comes to President Biden," Todd said Sunday.
"A candidate, whether it's Joe Biden or Trump or Bernie Sanders, anybody else, you know, they have to evaluate a whole lot of factors," Sanders said.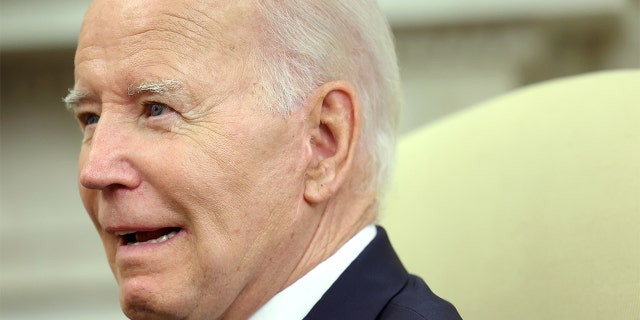 "I think, at the end of the day, what we have got to ask ourselves is what do people stand for? Do you believe that women have a right to control their own bodies? Well, the president has been strong on that. Do you think that climate change is real or do you agree with the Republicans that it's a nonissue?" he added.
CLICK HERE TO GET THE FOX NEWS APP
"So, age is an issue, Chuck, but there are a lot of broader issues than just that," he finished.
Fox News' Emma Colton and The Associated Press contributed to this report.
(Visited 3 times, 1 visits today)