Website 👉 https://u-s-news.com/
Telegram 👉 https://t.me/usnewscom_channel


Three progressive House Democrats are calling on congressional leaders in both parties to condemn "anti-Muslim" and "anti-Palestinian hate" they said is growing more pervasive in U.S. politics.
Reps. Rashida Tlaib, D-Mich., Ilhan Omar, D-Minn., and André Carson, D-Ind., the only three Muslim lawmakers in the House, also singled out a new bill introduced by Rep. Ryan Zinke, R-Mont., aimed at expelling Palestinians from the U.S.
"Let's be clear: using the full power of the state to target and persecute a particular ethnic group or nationality is fascism and pure bigotry," the joint statement said on Tuesday afternoon. "Unfortunately, this legislation is part of a growing tide of bigoted anti-Muslim, anti-Arab and anti-Palestinian hate pervading our politics."
TLAIB ACCUSES BIDEN OF 'COMPLICITY' IN CHILDREN'S DEATHS AFTER CLAIMING HE SUPPORTED 'GENOCIDE' IN GAZA
In addition to Zinke's bill, they singled out Sen. Lindsey Graham, R-S.C., calling to "level" the Gaza Strip, Rep. Max Miller, R-Ohio, warning Gaza would be "turned into a parking lot," and Rep. Brian Mast, R-Fla., for comparing Palestinian civilians to Nazis. That comment also put Mast on the receiving end of a Democratic censure resolution.
"This targeting does not just put Palestinian-American lives at risk, but all Muslim-Americans, Arab-Americans, Sikhs, and other people of color who share our identities," the progressives said.
TLAIB SAYS GOP 'DISTORTING' HER POSITION ON ISRAEL-HAMAS WAR WITH CENSURE RESOLUTIONS: 'OBVIOUS LIES'
"We call on the leadership of both parties to vocally and specifically condemn these comments and legislation, to make clear that anti-Muslim and anti-Arab hate has no place in our politics, and to name it when it happens."
Zinke responded to their statement, "It's unconscionable that Members of the United States Congress would care more about Palestinian terrorists than the safety of Americans."
The House voted along bipartisan lines to censure Tlaib on Tuesday night over her anti-Israel comments in the wake of the Oct. 7 surprise attack on Israel by terrorist group Hamas. 
TLAIB ACCUSES BIDEN OF SUPPORTING 'GENOCIDE' OF PALESTINIANS, WARNS: 'WE WILL REMEMBER IN 2024'
Tlaib, the only Palestinian American in Congress, has come under bipartisan criticism after sharing a video on social platform X that included the phrase, "From the river to the sea," a pro-Palestinian liberation slogan.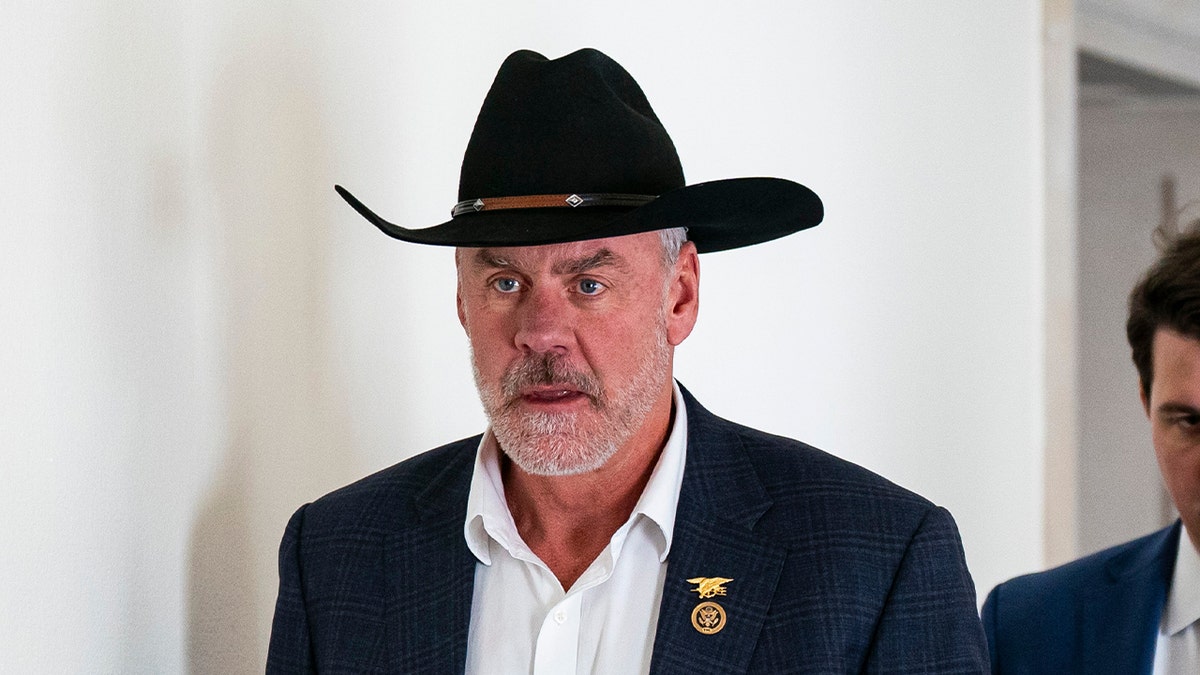 Her critics have pointed out that the rallying cry implicitly calls for the destruction of Israel as a state. Hamas has also co-opted the phrase.
CLICK HERE TO GET THE FOX NEWS APP
"It is fundamentally a call for a Palestinian state extending from the Jordan River to the Mediterranean Sea, territory that includes the State of Israel, which would mean the dismantling of the Jewish state," the Anti-Defamation League's website says. "It is an antisemitic charge denying the Jewish right to self-determination, including through the removal of Jews from their ancestral homeland."
Twenty-two Democrats voted with 212 Republicans to censure Tlaib. It passed 234 to 188.
(Visited 3 times, 1 visits today)