Website 👉 https://u-s-news.com/
Telegram 👉 https://t.me/usnewscom_channel


Mayor Eric Adams is seeking to suspend New York City's "right to shelter," claiming his administration can no longer guarantee housing for the tens of thousands of illegal immigrants arriving. 
Adams petitioned a judge Tuesday to clarify the city's obligation or lack thereof. 
"It is in the best interest of everyone, including those seeking to come to the United States, to be upfront that New York City cannot single-handedly provide care to everyone crossing our border," Adams said.
The mayor added, "Being dishonest about this will only result in our system collapsing, and we need our government partners to know the truth and do their share."
NYC MAYOR ERIC ADAMS SAYS 'MIGRANT CRISIS' UNDER BIDEN ADMINISTRATION HAS 'DESTROYED' CITY
Last month, Adams claimed the migrant crisis the country is facing has "destroyed" his city.
"[The] city is being destroyed by the migrant crisis," Adams said during the discussion.
ERIC ADAMS SUSPENDS NYC LAND REVIEW PROCESS, NIXES PUBLIC HEARINGS FOR MOVING MIGRANTS INTO NEIGHBORHOODS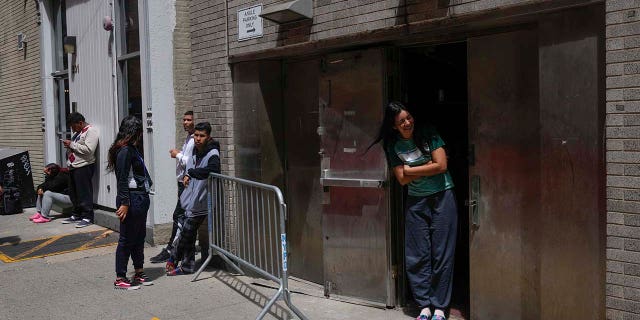 Adams even appeared to take a hit at politicians from his own city, suggesting they are not doing much to fix the issue at hand.
"None of my folks came to Washington, D.C., to fight for the resources, that's going to undermine every agency in our city," Adams said.
In a memo from the New York City Office of Management, reported by the New York Post, the city will spend an estimated $4.2 billion on costs related to migrants and asylum seekers that would be spent through June 30, 2023, and the end of fiscal year 2024.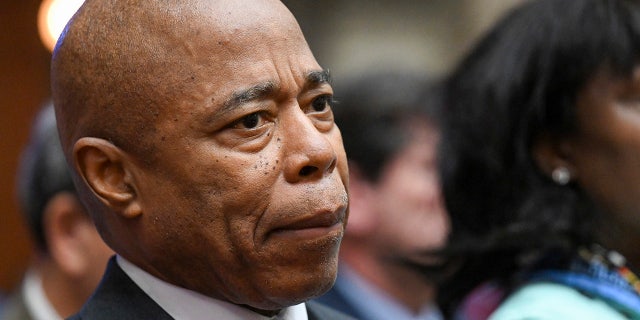 CLICK HERE TO GET THE FOX NEWS APP
According to the internal city memo, Democratic New York Gov. Kathy Hochul's plan would reimburse the city for up to $1 billion in migrant aid, which only covers 29% of expected shelter costs.
(Visited 1 times, 1 visits today)
KNOWLEDGE is POWER / REAL NEWS is KEY
Woke & Liberal News is Fake News
You will find it on:
CNN - CBS - MSNBC - ABC - The New York Times - The Washington Post - Facebook - Twitter and more
They ALL SUCKS and simply DO NOT tell you the truth PERIOD

WARNING! If you usually get your news from one of these so-called "News Services" Welcome to you, but be prepared for big surprises!
eg. 2+2 is not 5 or 22 but 4 - There is not 57 different genders, only 2
KNOWLEDGE is POWER / REAL NEWS is KEY
Help your friends, family and the truth by sharing this article.

PGlmcmFtZSB3aWR0aD0iNjQwIiBoZWlnaHQ9IjM2MCIgc2Nyb2xsaW5nPSJubyIgZnJhbWVib3JkZXI9IjAiIHN0eWxlPSJib3JkZXI6IG5vbmU7IiBzcmM9Imh0dHBzOi8vd3d3LmJpdGNodXRlLmNvbS9lbWJlZC8ydEZzdEJzNjFQRTUvIj48L2lmcmFtZT4=
IMPORTANT!
Latest Video
PGlmcmFtZSBpZD0ib2R5c2VlLWlmcmFtZSIgd2lkdGg9IjY0MCIgaGVpZ2h0PSIzNjAiIHNyYz0iaHR0cHM6Ly9vZHlzZWUuY29tLyQvZW1iZWQvJTQwQWxleEpvbmVzQ2hhbm5lbD9mZWF0dXJlPWxhdGVzdCIgYWxsb3dmdWxsc2NyZWVuPjwvaWZyYW1lPg==
PGlmcmFtZSB3aWR0aD0iNjQwIiBoZWlnaHQ9IjM2MCIgc2Nyb2xsaW5nPSJubyIgZnJhbWVib3JkZXI9IjAiIHN0eWxlPSJib3JkZXI6IG5vbmU7IiBzcmM9Imh0dHBzOi8vd3d3LmJpdGNodXRlLmNvbS9lbWJlZC9CWDhmdW1VR2pRTUQvIj48L2lmcmFtZT4=
THIS IS IT!!!
Latest Video
PGlmcmFtZSBpZD0ib2R5c2VlLWlmcmFtZSIgd2lkdGg9IjY0MCIgaGVpZ2h0PSIzNjAiIHNyYz0iaHR0cHM6Ly9vZHlzZWUuY29tLyQvZW1iZWQvJTQwUlQ/ZmVhdHVyZT1sYXRlc3QiIGFsbG93ZnVsbHNjcmVlbj48L2lmcmFtZT4=
Livestream
PGlmcmFtZSBpZD0ib2R5c2VlLWlmcmFtZSIgd2lkdGg9IjY0MCIgaGVpZ2h0PSIzNjAiIHNyYz0iaHR0cHM6Ly9vZHlzZWUuY29tLyQvZW1iZWQvJTQwUlQ/ZmVhdHVyZT1saXZlbm93IiBhbGxvd2Z1bGxzY3JlZW4+PC9pZnJhbWU+
Want The Real News
and join millions of other active users