Website 👉 https://u-s-news.com/
Telegram 👉 https://t.me/usnewscom_channel


CONCORD, N.H. – Friday marks the deadline for New Hampshire to come into compliance with the Democratic National Committee's new presidential nominating calendar. 
It's pretty clear that New Hampshire won't be complying.
The DNC overwhelmingly voted in early February to dramatically alter the top of its presidential nominating calendar for the 2024 election cycle, bumping Iowa and New Hampshire from their longtime leadoff positions.
But months later, there's no resolution with New Hampshire or Iowa, and the party appears far from implementing its revamped primary schedule.
THIS STATE OFFICIAL IS POISED TO UPEND BIDEN'S DNC APPROVED PRESIDENTIAL NOMINATING CALENDAR
"Granite Staters appreciate and respect the responsibility of the over 100-year tradition of the First in the Nation New Hampshire primary. They understand New Hampshire has a special place in the history of American politics and their place in it. We look forward to continuing that tradition here next year, and in the years to come," longtime New Hampshire Democratic Party chair Ray Buckley said this summer.
The push by the DNC to upend its primary calendar — in order to better reflect Black and Hispanic voters in the early primary contests — has been vigorously opposed in New Hampshire, which for a century has held the first primary in the race for the White House.
BIDEN ALLY WARNS BIDEN OVER SKIPPING NEW HAMPSHIRE PRIMARY
Buckley, a former DNC vice chair, has called the national party's move "mind-boggling" and a "self-inflicted wound" that would hurt the chances of Democratic candidates in 2024 in the key northeastern general election battleground state.
Democrats for years have knocked both Iowa and New Hampshire as unrepresentative of the party as a whole, for being largely White with few major urban areas. Nevada and South Carolina, which in recent cycles have voted third and fourth on the calendar, are much more diverse than either Iowa or New Hampshire.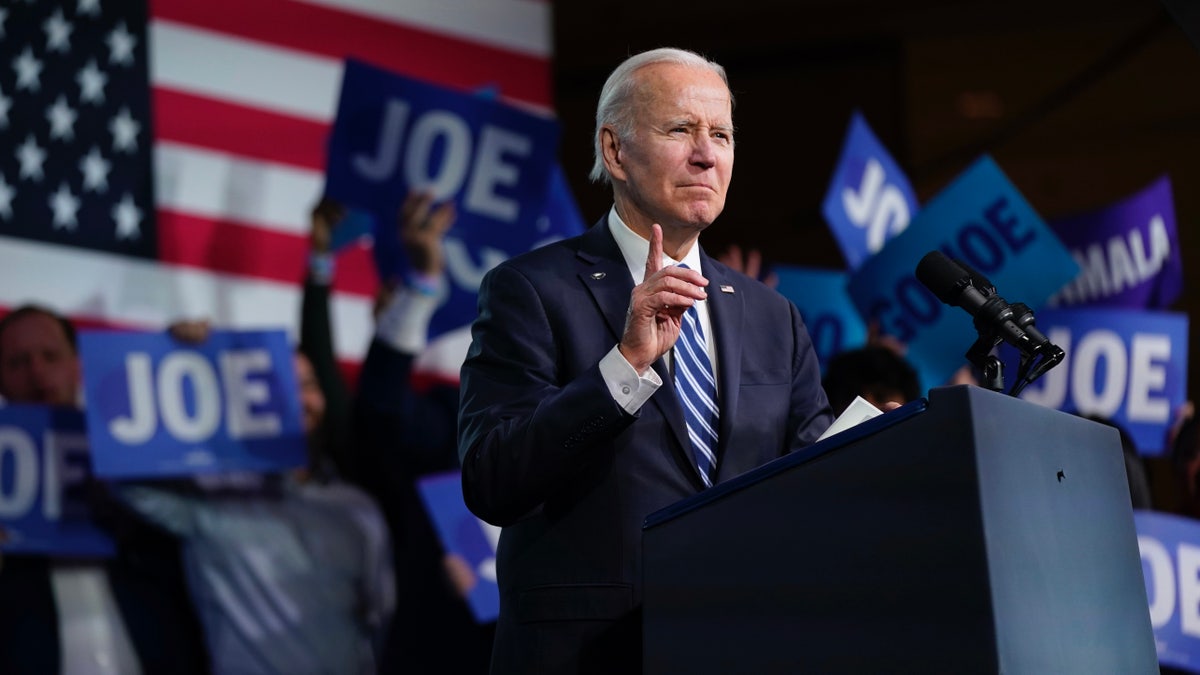 The DNC overwhelmingly approved a calendar proposed by President Biden to move South Carolina to the lead position, with a February 3, 2024, primary. New Hampshire and Nevada are scheduled to hold primaries three days later, followed by Georgia on February 13 and Michigan two weeks later. The president and supporters of the plan have argued that it would empower minority voters, whom Democrats have long relied on but have at times taken for granted.
"This committee put together a calendar proposal that reflects our values and will strengthen our party. This calendar does what is long overdue. It expands the number of voices in the early window. And it elevates diverse communities that are at core of the Democratic Party," DNC chair Jaime Harrison said earlier this year.
WHAT RFK TOLD FOX NEWS ABOUT HIS PRIMARY CHALLENGE AGAINST BIDEN
But implementing the calendar has been anything but easy.
South Carolina Democrats are on board, but Palmetto State Republicans will hold their primary later in February. Nevada Democrats are game, but the Silver State's GOP — after an unsuccessful legal push to opt out of a February 6 primary — is aiming to hold a Republican presidential caucus two days later. And Georgia's Republican Secretary of State this spring set the state's primary date for May 12 of next year, rebuffing the DNC.
Iowa, which was left out of the DNC's early voting states calendar, is still looking for ways to remain the lead-off contest without violating party rules.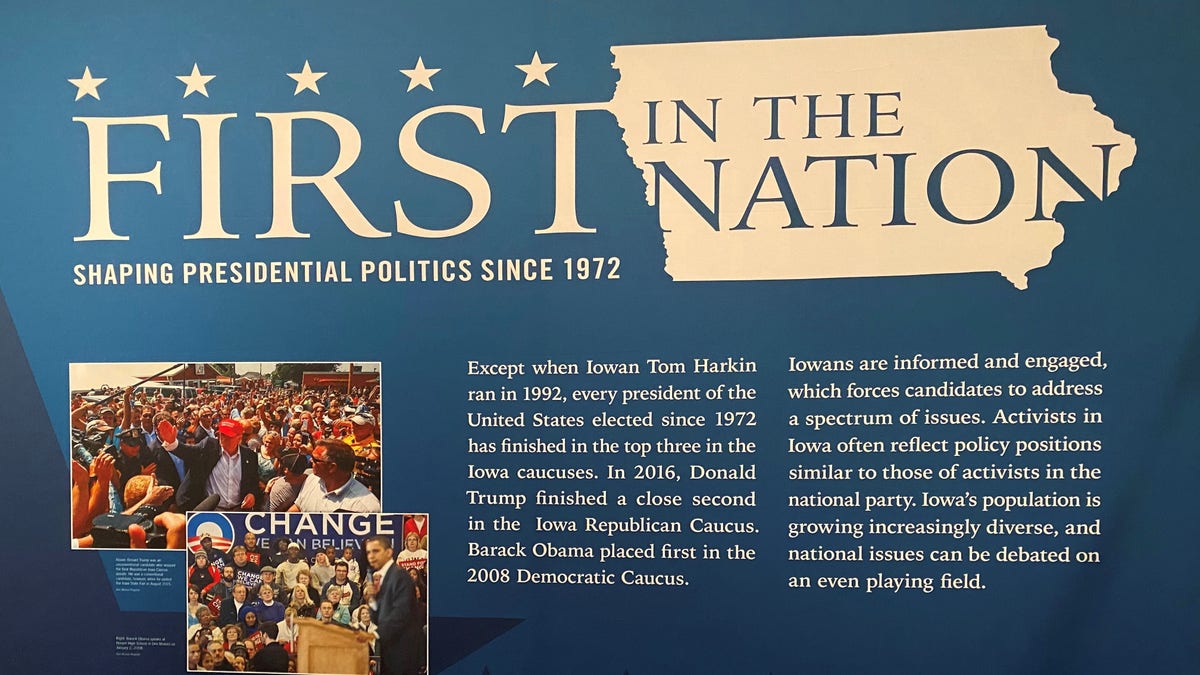 New Hampshire has a nearly half-century-old law that mandates that it hold the first presidential primary, a week ahead of any similar contest.
The DNC extended an earlier deadline until September 1 for New Hampshire to come into compliance or face getting booted from the early state window for the 2024 cycle.
To comply, New Hampshire needs to scrap its state law protecting its first-in-the-nation primary status and must expand access to early voting. But with Republicans in control of New Hampshire's governor's office and both houses of the state legislature, state Democrats have repeatedly argued that's a non-starter.
WILLIAMSON TAKES AIM AT DNC OVER THEIR SUPPORT FOR BIDEN
So what happens next? 
Nothing, at least until September 14, when the DNC's Rules and Bylaws Committee — which oversees the party's presidential nominating calendar — next meets. New Hampshire's primary status will be on the agenda at that meeting.
If New Hampshire is eventually ruled non-compliant, the state could lose half of its delegates to next summer's Democratic presidential nominating convention, under  DNC penalties passed last year.
There are plenty of Democrats in Iowa and New Hampshire who see the upending of their lead-off positions as sour grapes from Biden, who finished a disappointing fourth in the 2020 Iowa caucuses and fifth in the New Hampshire primary, before a second place finish in Nevada and a landslide victory in South Carolina propelled him towards the nomination and eventually the White House.
Scheduling the date of the Granite State's presidential primary falls to New Hampshire Secretary of State Dave Scanlan.
"If South Carolina is scheduled as the first primary, it would be at least seven days before that," Scanlan told Fox News earlier this summer.
The thought — at this moment — is that the primary may be held on January 23, eight days after Iowa's GOP presidential caucus.
With New Hampshire nearly certain to move up the date of its contest, President Biden will likely stay off the ballot in the Granite State to avoid an unsanctioned primary. And with Biden's two primary challengers — environmental lawyer and high-profile vaccine skeptic Robert F. Kennedy Jr. and best-selling author and spiritual adviser Marianne Williamson — taking aim at the president and the DNC as they repeatedly campaign in New Hampshire, trouble could be brewing for the president in the Granite State's primary.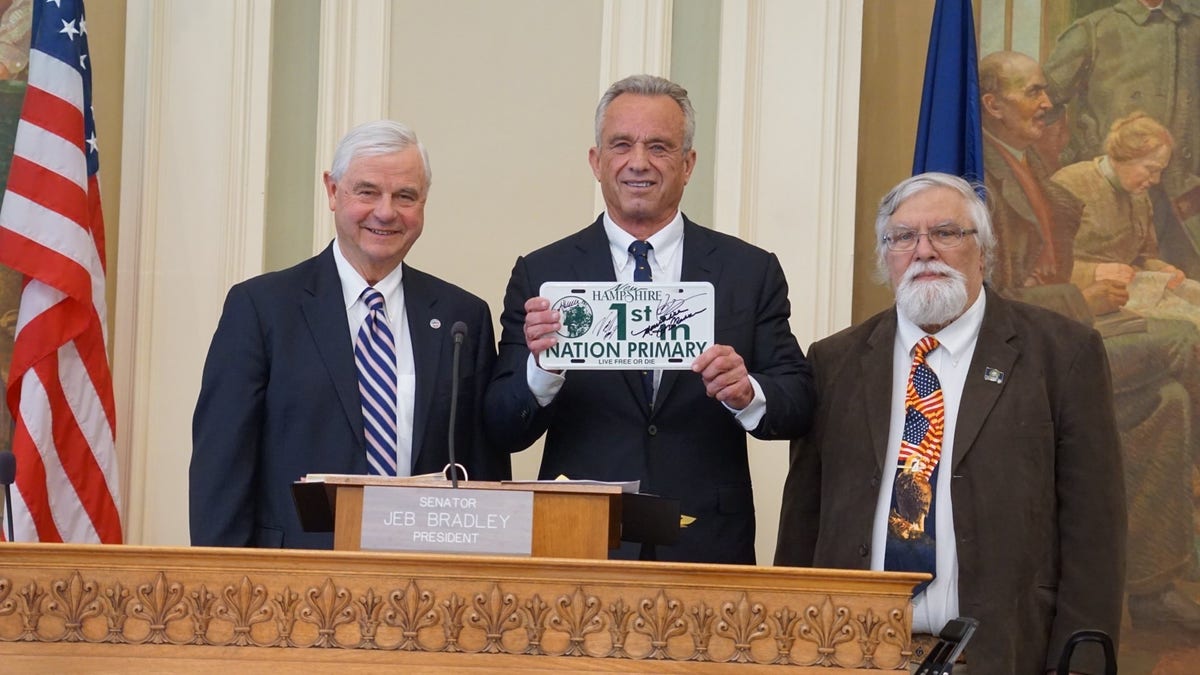 "President Biden will not file for election in the New Hampshire primary, which will still go first," Buckley predicted earlier this year. "This will set him up, we believe, for an embarrassing situation where the first primary in the country will be won by someone other than the president. This will only fuel chatter of about Democrats divisions."
While he is the commanding front-runner in the Democratic presidential nomination polls, the 80-year-old Biden has faced plenty of concerns from Democrats over his age and physical and mental stamina, and his approval ratings among all Americans have remained in negative territory for nearly two years.
CLICK HERE TO GET THE FOX NEWS APP
But most Democrats argue that any potential setbacks in unsanctioned contests in New Hampshire or Iowa won't sidetrack Biden's expected overwhelming renomination.
"The Democratic primary in a president's re-election is never about any single state. It is about the opportunity to tout how that President has delivered for the American people with policies that have put working class and middle class families first," veteran Democratic strategist Maria Cardona recently told Fox News. 
Cardona, a DNC Rules and Bylaws Committee member, emphasized that "President Biden will run away with this primary and be our party's nominee who will then go into a second term in the White House. And that is nothing to be embarrassed about."
Get the latest updates from the 2024 campaign trail, exclusive interviews and more at our Fox News Digital election hub
(Visited 5 times, 1 visits today)