Website 👉 https://u-s-news.com/
Telegram 👉 https://t.me/usnewscom_channel


North Carolina Attorney General Josh Stein slammed Lt. Gov. Mark Robinson's stances on abortion and LGBTQ+ rights as Stein announced his candidacy for governor Wednesday.
"Today, there's a different set of bomb throwers who threaten our freedoms and our future. While some politicians spark division, ignite hate and fan the flames of bigotry," Stein says in a 2024 gubernatorial video announcement alongside clips of Robinson speaking at various public events, including an appearance with former President Donald Trump.
Stein, a Democrat, references Robinson's remarks during a May 2022 appearance at Charlotte's Freedom House wherein Robinson stated "we are called to be led by men."
"When it was time to face down Goliath, [God] sent David. Not Davita. David," Robinson, a Republican, is seen saying in the clip.
TIM MOORE REVEALS NEW NORTH CAROLINA HOUSE COMMITTEE LEADERS
Robinson later released a video to address the comments, saying they were "directed towards men, encouraging men to stand up and take on the role of leadership as well."
The lieutenant governor said he was prompting men to become leaders in the various spheres of their lives, including their homes, families and communities.
The ad then cuts to another clip of Robinson at a separate event where he is seen calling homosexuality "filth." These comments in particular resulted in several North Carolina representatives calling for his resignation at the time.
Stein's ad then slams Robinson's abortion stance, showing a clip of Robinson calling abortion "a scourge that needs to be run out of this land."
"It should be clear that Stein is scared of a primary. He won his last election by less than 15,000 votes out of the more than 5 Million cast," Conrad Pogorzelski, Robinson's political advisor, told Fox News Digital. "He is hoping that by creating the narrative that it is him against Robinson, he can avoid a primary against Joan Higginbotham or Michael Regan."
NORTH CAROLINA GOV. COOPER RETURNING TO PUBLIC STAGE AFTER KNEE SURGERY
"Robinson wants to tell you who you can marry, when you be pregnant and who you should hate," Stein says before formally announcing his gubernatorial bid.
"I'm running for governor because I believe in a very different North Carolina. One rooted in our shared values of freedom, justice and opportunity for everyone. And I believe the fights we choose show who we are and determine what kind of state we'll become," Stein says in the ad.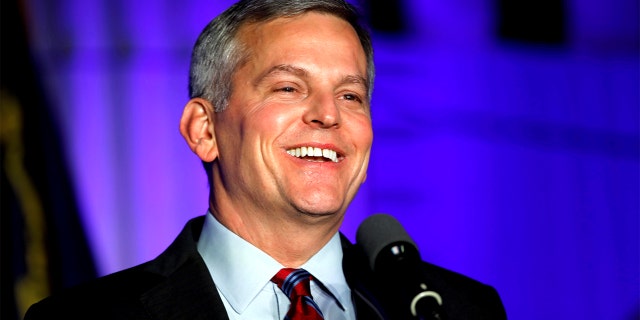 The attorney general mentioned the various platforms his campaign will touch upon, including education and economic expansion.
WISCONSIN, NORTH CAROLINA LATEST STATES TO BAN TIKTOK ON GOVERNMENT-ISSUED DEVICES
Stein's gubernatorial announcement comes 14 months before the primary elections as he seeks to succeed Democratic Gov. Roy Cooper. Cooper is term-limited from seeking reelection and previously served as attorney general himself for four terms. Stein worked under Cooper as head of the Department of Justice's consumer protection division for a number of years.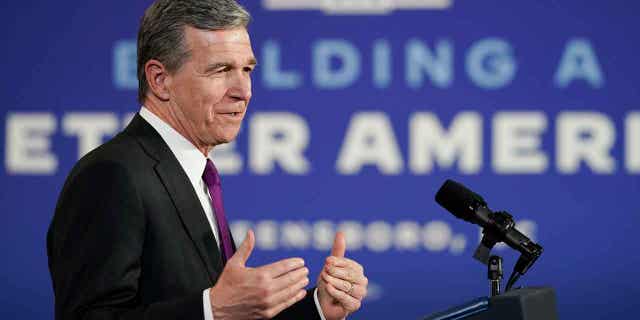 Stein also unveiled his list "of more than 150" endorsements that include former Gov. Jim Hunt, current state House Minority Leader Robert Reives and former state Supreme Court Chief Justice Burley Mitchell, along with a number of other state and local representatives.
CLICK HERE TO GET THE FOX NEWS APP 
Fox Digital reached out to Stein and Cooper's offices for comment.
(Visited 5 times, 1 visits today)
KNOWLEDGE is POWER / REAL NEWS is KEY
Woke & Liberal News is Fake News
You will find it on:
CNN - CBS - MSNBC - ABC - The New York Times - The Washington Post - Facebook - Twitter and more
They ALL SUCKS and simply DO NOT tell you the truth PERIOD

WARNING! If you usually get your news from one of these so-called "News Services" Welcome to you, but be prepared for big surprises!
eg. 2+2 is not 5 or 22 but 4 - There is not 57 different genders, only 2
KNOWLEDGE is POWER / REAL NEWS is KEY
Help your friends, family and the truth by sharing this article.

PGlmcmFtZSB3aWR0aD0iNjQwIiBoZWlnaHQ9IjM2MCIgc2Nyb2xsaW5nPSJubyIgZnJhbWVib3JkZXI9IjAiIHN0eWxlPSJib3JkZXI6IG5vbmU7IiBzcmM9Imh0dHBzOi8vd3d3LmJpdGNodXRlLmNvbS9lbWJlZC8ydEZzdEJzNjFQRTUvIj48L2lmcmFtZT4=
IMPORTANT!
Latest Video
PGlmcmFtZSBpZD0ib2R5c2VlLWlmcmFtZSIgd2lkdGg9IjY0MCIgaGVpZ2h0PSIzNjAiIHNyYz0iaHR0cHM6Ly9vZHlzZWUuY29tLyQvZW1iZWQvJTQwQWxleEpvbmVzQ2hhbm5lbD9mZWF0dXJlPWxhdGVzdCIgYWxsb3dmdWxsc2NyZWVuPjwvaWZyYW1lPg==
PGlmcmFtZSB3aWR0aD0iNjQwIiBoZWlnaHQ9IjM2MCIgc2Nyb2xsaW5nPSJubyIgZnJhbWVib3JkZXI9IjAiIHN0eWxlPSJib3JkZXI6IG5vbmU7IiBzcmM9Imh0dHBzOi8vd3d3LmJpdGNodXRlLmNvbS9lbWJlZC9CWDhmdW1VR2pRTUQvIj48L2lmcmFtZT4=
THIS IS IT!!!
Latest Video
PGlmcmFtZSBpZD0ib2R5c2VlLWlmcmFtZSIgd2lkdGg9IjY0MCIgaGVpZ2h0PSIzNjAiIHNyYz0iaHR0cHM6Ly9vZHlzZWUuY29tLyQvZW1iZWQvJTQwUlQ/ZmVhdHVyZT1sYXRlc3QiIGFsbG93ZnVsbHNjcmVlbj48L2lmcmFtZT4=
Livestream
PGlmcmFtZSBpZD0ib2R5c2VlLWlmcmFtZSIgd2lkdGg9IjY0MCIgaGVpZ2h0PSIzNjAiIHNyYz0iaHR0cHM6Ly9vZHlzZWUuY29tLyQvZW1iZWQvJTQwUlQ/ZmVhdHVyZT1saXZlbm93IiBhbGxvd2Z1bGxzY3JlZW4+PC9pZnJhbWU+
Want The Real News
and join millions of other active users