Website 👉 https://u-s-news.com/
Telegram 👉 https://t.me/usnewscom_channel


Philadelphia elected a mayor Tuesday who said she would use the National Guard to crack down on the city's open-air drug markets.
During a town hall last month, a city resident asked Cherelle Parker, a Democrat, if she would call on the National Guard to clean up the city's Kensington neighborhood, which is home to scores of drug addicts and is considered one of the epicenters of the nation's opioid epidemic. 
CRISIS IN KENSINGTON: DRUG USERS FLOOD THE STREETS OF THIS LAWLESS PHILADELPHIA NEIGHBORHOOD
"Will I call on them to help us, for example, shut down the open-air drug market in Kensington that's being allowed to prevail?" Parker asked the voter. "They will be a part of the solution."
Parker told the Philadelphia Inquirer she wants "a strong intergovernmental approach to address the crisis ongoing in Kensington" and that she will "put an end to the open-air drug market and drug use residents are being forced to live with."
WATCH THE TOP FOX NEWS DIGITAL ORIGINAL STORIES:
WATCH MORE FOX NEWS DIGITAL ORIGINALS HERE
Kensington's open-air drug market is home to addicts who publicly inject themselves with needles, smoke substances out of pipes or off of tin foil and frequently pass out on city sidewalks or in the streets. It's a hotspot for users searching for fentanyl and xylazine — a cheap and lethal veterinary tranquilizer that was found in over 90% of drug samples tested in Philadelphia in 2021, according to city data.
Parker and her Republican opponent, David Oh, both made cleaning up Kensington a central issue in their campaigns. 
Previously, Parker served as a member of the city's council and before that in the Pennsylvania House of Representatives. She will be the 100th mayor of the city and is the first woman elected to the position. 
She is replacing Mayor Jim Kenney, who was termed out after serving two consecutive stints in the position.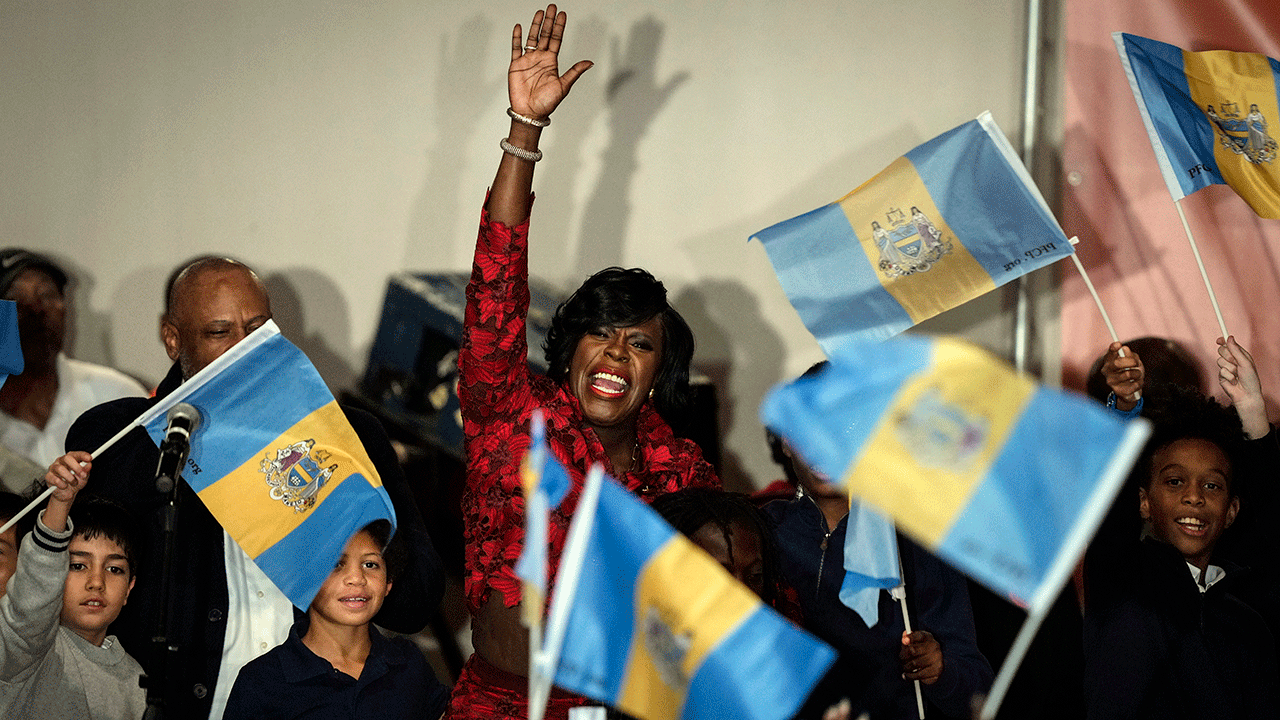 THROWN OUT A WINDOW AND LEFT FOR DEAD IN PHILLY'S OPEN-AIR DRUG DEN. NOW SHE HELPS OTHERS ESCAPE ITS GRIP
Parker has taken a much stronger tough-on-crime tone than her predecessor. 
The mayor-elect has been outspoken about her support of stop and frisk, a policy Kenney previously said "will end in Philadelphia, no question." She was also among the city council members who opposed Kenney's push to open supervised injection sites.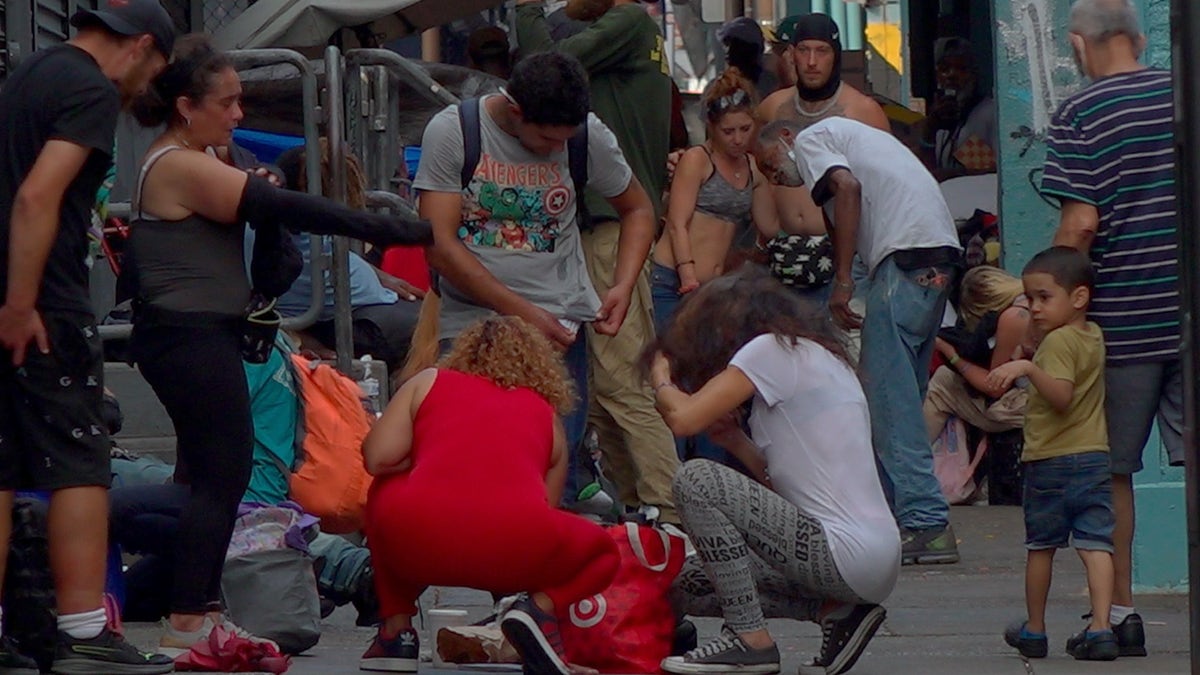 CLICK HERE TO GET THE FOX NEWS APP
Before Parker can deploy the National Guard to the city's drug markets, Gov. Josh Shapiro would have to sign-off.
"Look, I'm happy to hear her out. That's not something I'm contemplating at this time," Shapiro said Tuesday in response to Parker's proposition.
Parker will take office in January 2024. Her campaign did not immediately return a request for comment.
(Visited 1 times, 1 visits today)