Website 👉 https://u-s-news.com/
Telegram 👉 https://t.me/usnewscom_channel


The Los Angeles city council voted unanimously to pursue a lawsuit and criminal probe against Texas over its migrant busing program this week.
The Wednesday vote came just hours after the eleventh migrant bus since June arrived in the city's jurisdiction carrying 42 migrants. The council requested that the city attorney's office investigate whether Texas Gov. Greg Abbott had committed any crimes through the program, and whether there is justification for a lawsuit.
Abbott's program has delivered a total of 435 migrants to Los Angeles since buses started arriving on June 14. In all, the program has sent more than 30,000 migrants to Democrat-led cities across the country, including New York City, Chicago and Washington, D.C.
"The competition between these Republican governors about who could be more racist, I think, is just an utter failure and shows clearly that they do not have any intention to govern effectively," Councilmember Hugo Soto-Martinez said Wednesday.
LOS ANGELES MAYOR ACCUSES ABBOTT OF BUSSING MIGRANTS FROM TEXAS TO CALIFORNIA DURING TROPICAL STORM HILARY
"The callous and disregard for lives of these families deserves their full investigation and accountability into the criminal actions of wrongdoing of Gov. Greg Abbott," he added.
Fox News Digital reached out to Abbott's office, but they did not immediately respond.
Abbott and Florida Gov. Ron DeSantis have both engaged in sending migrants to other states. Abbott argues Texas is overrun with border crossers, and other states must help share the burden.
LA MAYOR SAYS CITY REACHING OUT TO CITY'S HOMELESS POPULATION IN RIVERBED AREAS AHEAD OF HILARY
New York City has received by far the most migrants from Texas in recent months, much to the anger of Mayor Eric Adams.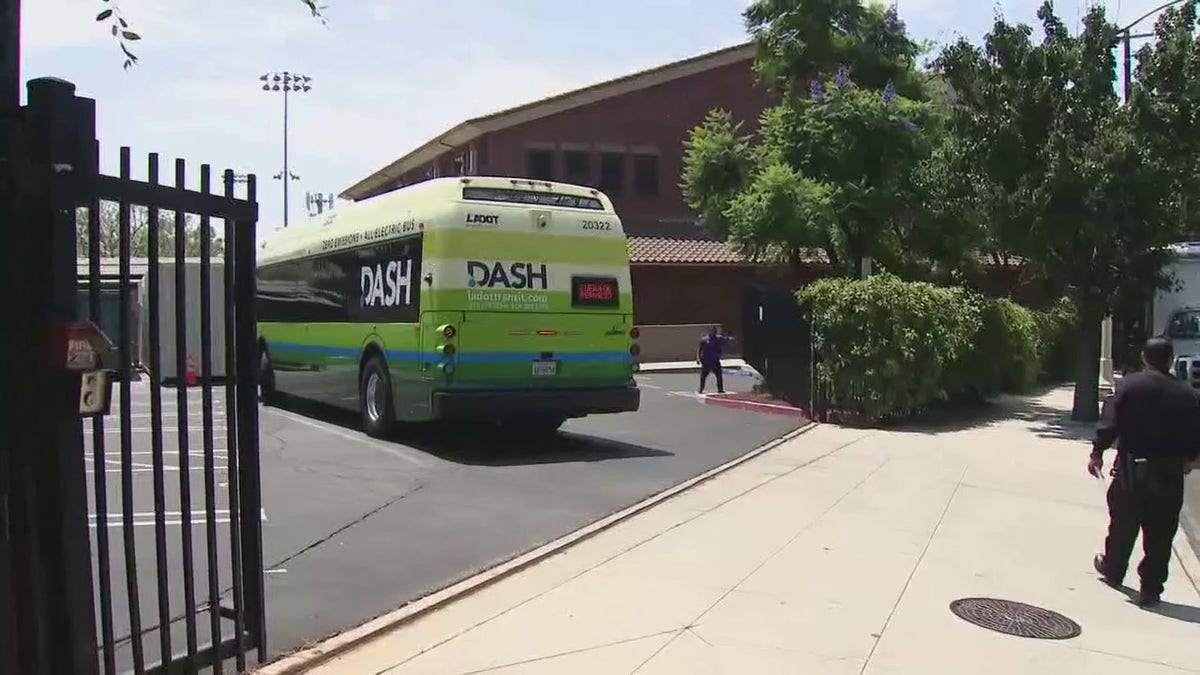 Los Angeles Mayor Karen Bass has also expressed outrage with the program, saying there is virtually no communication from Texas officials.
CLICK HERE TO GET THE FOX NEWS APP
"We hear about the buses headed our way when they're on the way. We have no idea who's going to be on the bus, how many people it is or what condition they're going to be in when they get here," Bass said Wednesday. "Sometimes they haven't had any food, barely had enough water."
(Visited 2 times, 1 visits today)