Website 👉 https://u-s-news.com/
Telegram 👉 https://t.me/usnewscom_channel


The Justice Department seized additional classified records from President Biden's Wilmington, Delaware home after an FBI search on Friday, Fox News has learned.
"On Jan. 20, 2023, the FBI executed a planned, consensual search of the President's residence in Wilmington, Delaware," Joseph D. Fitzpatrick, an assistant U.S. attorney to U.S. attorney for the Northern District of Illinois John Lausch, told Fox News Saturday. 
Lausch was the DOJ official running the investigation into Biden's improper retention of classified records ahead of the appointment of Special Counsel Robert Hur. Fox News has learned Lausch is still playing an integral role in the probe as Hur gets up to speed. 
The FBI search began Friday morning at 9:45 a.m. and concluded Friday night around 10:30 p.m. 
Biden's personal attorney Bob Bauer said Saturday evening the search covered "all working, living and storage spaces in the home."
BIDEN, HUNTER MAKE PRESIDENTIAL HISTORY AS FIRST FATHER-SON DUO UNDER SEPARATE INVESTIGATIONS
"At the outset of this matter, the President directed his personal attorneys to fully cooperate with the Department of Justice," Bauer said. "Accordingly, having previously identified and reported to DOJ a small number of documents with classification markings at the President's Wilmington home, and in the interest of moving the process forward as expeditiously as possible, we offered to provide prompt access to his home to allow DOJ to conduct a search of the entire premises for potential vice-presidential records and potential classified material."
Bauer said that by agreement with the Justice Department, representatives of both Biden's personal legal team and the White House Counsel's Office were present for the search. Neither the president nor the first lady were present during the search. 
BIDEN SLAMMED FOR SAYING HE HAS 'NO REGRETS' ABOUT CLASSIFIED DOCUMENTS: 'WHITE HOUSE KEEPS STONEWALLING'
"DOJ had full access to the President's home, including personally handwritten notes, files, papers, binders, memorabilia, to-do lists, schedules, and reminders going back decades," Bauer continued. 
"DOJ took possession of materials it deemed within the scope of its inquiry, including six items consisting of documents with classification markings and surrounding materials, some of which were from the President's service in the Senate and some of which were from his tenure as Vice President," Bauer said. "DOJ also took for further review personally handwritten notes from the vice-presidential years." 
Biden left the U.S. Senate in 2008 to serve as vice president to former President Barack Obama.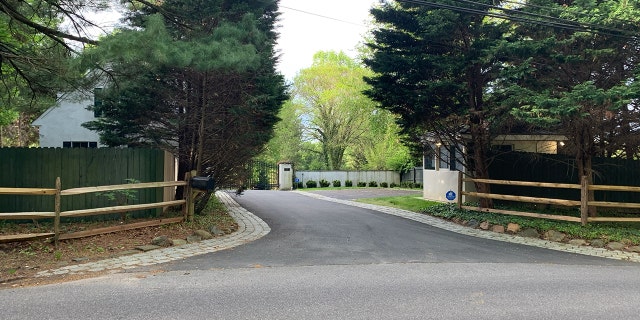 Bauer added that the president's team has "attempted to balance the importance of public transparency where appropriate with the established norms and limitations necessary to protect the investigation's integrity." 
"We will continue to do so throughout the course of our cooperation with DOJ," Bauer said. 
While Bauer's statement addresses that the Justice Department took "six items consisting of documents with classification markings," it is unclear the exact number of classified documents seized during the search. 
"The President's lawyers and White House Counsel's Office will continue to cooperate with DOJ and the Special Counsel to help ensure this process is conducted swiftly and efficiently," White House counsel Richard Sauber said in a statement Saturday evening.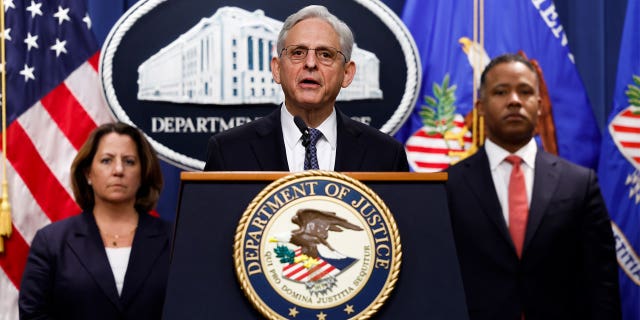 The search comes a week after Attorney General Merrick Garland appointed U.S. Attorney Robert Hur as special counsel to investigate the president's possible unauthorized removal and improper retention of classified documents and records discovered at the Penn Biden Center in Washington D.C., and in his private residence in Wilmington, Delaware.
Classified records were found inside the Washington, D.C., offices of the Penn Biden Center think tank on Nov. 2, 2022, but only disclosed to the public last week. 
WHITE HOUSE REFUSES TO SAY IF BIDEN WOULD SIT FOR INTERVIEW WITH SPECIAL COUNSEL IN CLASSIFIED RECORDS PROBE
A second stash of classified documents was also found inside the garage of the president's home in Wilmington. Last weekend, additional classified documents were found in the president's home.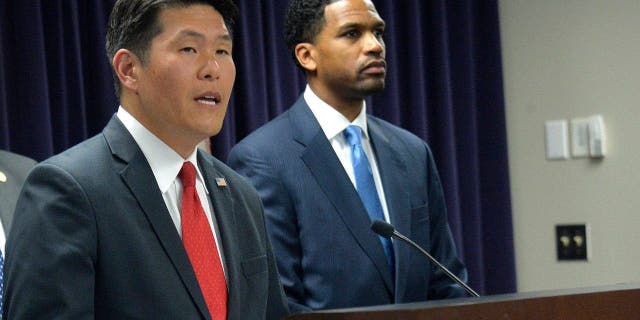 The White House has repeatedly declined to comment on the contents of the classified records, as well as the levels of the classification, saying instead that the records "have been turned over to proper authorities and will be part of the ongoing investigation."
Fox News' Jake Gibson and David Spunt contributed to this report. 
(Visited 4 times, 1 visits today)
KNOWLEDGE is POWER / REAL NEWS is KEY
Woke & Liberal News is Fake News
You will find it on:
CNN - CBS - MSNBC - ABC - The New York Times - The Washington Post - Facebook - Twitter and more
They ALL SUCKS and simply DO NOT tell you the truth PERIOD

WARNING! If you usually get your news from one of these so-called "News Services" Welcome to you, but be prepared for big surprises!
eg. 2+2 is not 5 or 22 but 4 - There is not 57 different genders, only 2
KNOWLEDGE is POWER / REAL NEWS is KEY
Help your friends, family and the truth by sharing this article.

PGlmcmFtZSB3aWR0aD0iNjQwIiBoZWlnaHQ9IjM2MCIgc2Nyb2xsaW5nPSJubyIgZnJhbWVib3JkZXI9IjAiIHN0eWxlPSJib3JkZXI6IG5vbmU7IiBzcmM9Imh0dHBzOi8vd3d3LmJpdGNodXRlLmNvbS9lbWJlZC8ydEZzdEJzNjFQRTUvIj48L2lmcmFtZT4=
IMPORTANT!
Latest Video
PGlmcmFtZSBpZD0ib2R5c2VlLWlmcmFtZSIgd2lkdGg9IjY0MCIgaGVpZ2h0PSIzNjAiIHNyYz0iaHR0cHM6Ly9vZHlzZWUuY29tLyQvZW1iZWQvJTQwQWxleEpvbmVzQ2hhbm5lbD9mZWF0dXJlPWxhdGVzdCIgYWxsb3dmdWxsc2NyZWVuPjwvaWZyYW1lPg==
PGlmcmFtZSB3aWR0aD0iNjQwIiBoZWlnaHQ9IjM2MCIgc2Nyb2xsaW5nPSJubyIgZnJhbWVib3JkZXI9IjAiIHN0eWxlPSJib3JkZXI6IG5vbmU7IiBzcmM9Imh0dHBzOi8vd3d3LmJpdGNodXRlLmNvbS9lbWJlZC9CWDhmdW1VR2pRTUQvIj48L2lmcmFtZT4=
THIS IS IT!!!
Latest Video
PGlmcmFtZSBpZD0ib2R5c2VlLWlmcmFtZSIgd2lkdGg9IjY0MCIgaGVpZ2h0PSIzNjAiIHNyYz0iaHR0cHM6Ly9vZHlzZWUuY29tLyQvZW1iZWQvJTQwUlQ/ZmVhdHVyZT1sYXRlc3QiIGFsbG93ZnVsbHNjcmVlbj48L2lmcmFtZT4=
Livestream
PGlmcmFtZSBpZD0ib2R5c2VlLWlmcmFtZSIgd2lkdGg9IjY0MCIgaGVpZ2h0PSIzNjAiIHNyYz0iaHR0cHM6Ly9vZHlzZWUuY29tLyQvZW1iZWQvJTQwUlQ/ZmVhdHVyZT1saXZlbm93IiBhbGxvd2Z1bGxzY3JlZW4+PC9pZnJhbWU+
Want The Real News
and join millions of other active users