Website 👉 https://u-s-news.com/
Telegram 👉 https://t.me/usnewscom_channel


The Biden administration is warning that any move by the courts to block a key border policy that sees up to 30,000 migrants brought to the U.S. each month could result in Mexico refusing to take back illegal immigrants from those countries — and therefore cause a new "surge" in migrants. 
Arguments began last week in a case challenging a policy that allows up to 30,000 Cuban, Haitian, Nicaraguan and Venezuelan (CHNV) nationals into the U.S. each month. It was first opened up to Venezuelans last year and then expanded to the three other countries in January.
Those approved are flown into the U.S., paroled and allowed to apply for work permits if they meet certain conditions, such as having a sponsor and passing background checks. The policy forms part of the administration's efforts to tackle the border crisis in part by expanding what it says are lawful migration pathways.
CONSERVATIVES HOPE LEGAL CASE CAN BRING BIDEN MIGRANT PAROLE POLICIES 'TUMBLING DOWN' 
Twenty GOP-led states sued to block the policy, claiming that it represents an abuse of parole — which is specified by Congress to only be used on a "case-by case" basis for "urgent humanitarian need or significant public benefit." The administration says it is confident that its use of parole is legal, and has also said that it is necessary due to the difficulties in sending nationals back to those countries.
In May, Mexico agreed to take back and house illegal immigrants from the CHNV countries who had entered the U.S. illegally across the border. Later in July, the U.S. announced that it would open up refugee resettlement to nationals from those countries living in Mexico.
However, in a court filing for the legal challenge, DHS warned that if the policy to bring in 30,000 each month were to be blocked, Mexico would likely pull back from accepting illegal immigrants.
DHS ANNOUNCES $77 MILLION MORE IN FUNDING TO NGOS, COMMUNITIES HIT BY MIGRANT SURGE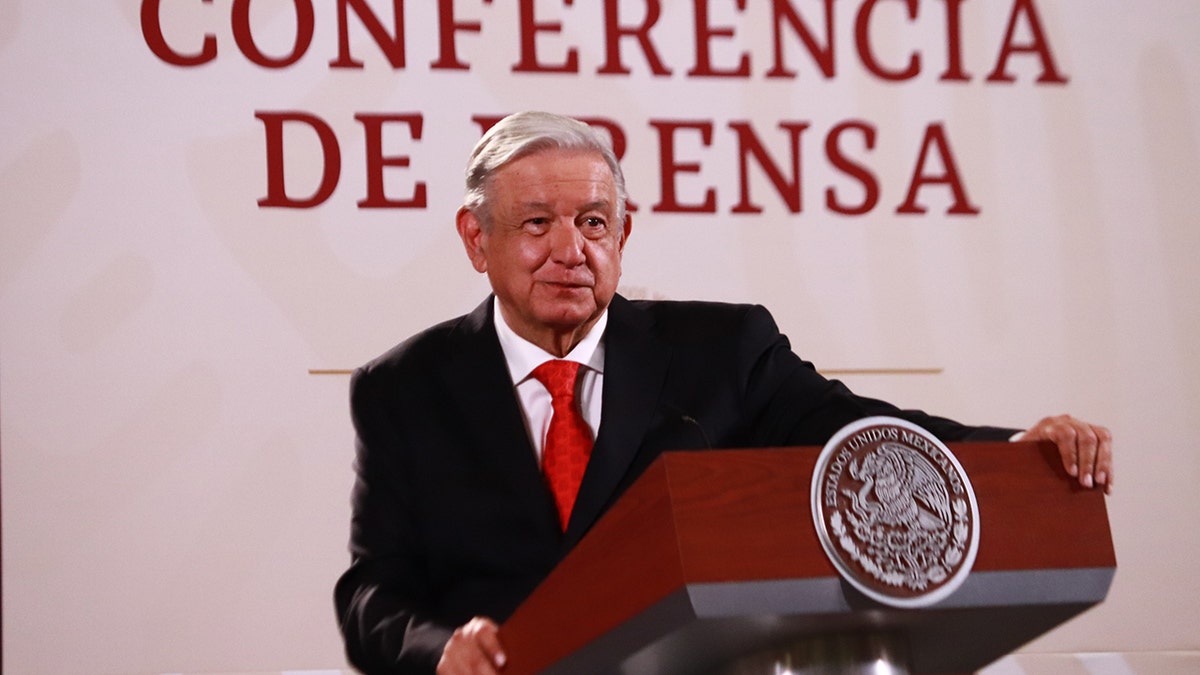 "If DHS cannot continue to provide lawful processes for CHNV nationals to come directly to the United States, Mexico will almost certainly no longer accept the removal of those who do not establish a legal basis to remain in the United States at the border," Blas Nuñez-Neto, a top DHS border official, said in the filing.
He also said, "Given the continuing difficulty that the United States has in effectuating removals of CHNV nationals to their home countries, DHS anticipates that the lack of lawful processes or meaningful consequence will again lead to a surge in migration from CHNV nationals."
Nuñez-Neto argued that it will lead to an increase in encounters at the border and more releases of those nationals into the U.S. 
DHS TO LAUNCH 'NATIONAL CAMPAIGN' TO GET SOME MIGRANTS WORK PERMITS
Meanwhile, other data in the filing shows that a low level of CHNV nationals being considered for the policy are being rejected.
Of Venezuelans, 43,160 cases were adjudicated between October and April, with 42,071 approved and just over 1,000 denied parole. Of Haitian migrants, 29,062 cases were considered, and just 360 were rejected. Rejections of Nicaraguans and Cubans were also around 300, while 13,457 and 19,637, respectively, were approved.
Conservatives leading the charge in the case have expressed hope that a victory in the case could have a knock-on effect for other Biden-era parole policies.
"If we prevail on the merits, as we are confident that we must, it creates the possibility that the whole entire artifice of Biden's parole scheme could come tumbling down," Stephen Miller, whose America First Legal is partnering with the states for the case, told Fox News Digital in an interview last month.
(Visited 9 times, 1 visits today)