Website 👉 https://u-s-news.com/
Telegram 👉 https://t.me/usnewscom_channel


EXCLUSIVE: Florida Gov. Ron DeSantis' political team hit back Friday night after Al Sharpton criticized the 2024 presidential hopeful during a eulogy for a man who died in the New York City subway system.
New York authorities said Jordan Neely, 30, died on May 1 from compression of the neck after he was placed in a chokehold by Daniel Penny, a 24-year-old Marine veteran, who is charged with one count of second-degree manslaughter.
DeSantis, also a veteran, praised Penny on Tuesday for taking action to protect others, saying, "I think to be able to step in as a good Samaritan and protect people — I think that that's something that was the right thing to do. And I don't think he should be prosecuted."
Sharpton gave a eulogy for Neely at Harlem's Mount Neboh Baptist Church Friday morning, slamming DeSantis for his comments.
NEW YORK DEMS TURN ON EACH OTHER HOMELESS MAN'S SUBWAY DEATH: 'JORDAN NEELY WAS LYNCHED'
"I know, Governor DeSantis, that you're putting black history and LGBTQ and Latino out of the school, but I have a Bible to put in the governor's office," Sharpton said. "Because apparently, you don't know what the Good Samaritan was. Jesus told the parable of the Good Samritan."
DeSantis press secretary Bryan Griffin slammed Sharpton for using his eulogy to attack the governor.
"Democrats never miss an opportunity to take a political jab and try to further divide our country — even at a funeral," Griffin told Fox News Digital. "Save your breath, Rev. Sharpton. These attacks simply don't work on Governor DeSantis. He is not afraid to speak the truth."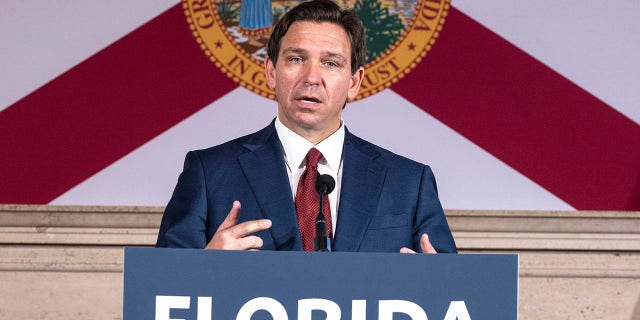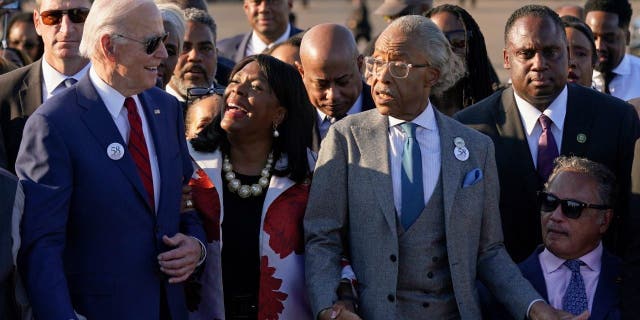 JORDAN NEELY DEATH: AL SHARPTON SAYS 'THEY PUT THEIR ARMS AROUND ALL OF US' IN FUNERAL SPEECH
Sharpton said during Neely's funeral that "they put their arms around all of us."
"We're not in here because of natural causes, we're here because of unnatural policies," Sharpton said.
Fox News' Adam Sabes contributed to this report.
CLICK HERE TO GET THE FOX NEWS APP
(Visited 1 times, 1 visits today)
KNOWLEDGE is POWER / REAL NEWS is KEY
Woke & Liberal News is Fake News
You will find it on:
CNN - CBS - MSNBC - ABC - The New York Times - The Washington Post - Facebook - Twitter and more
They ALL SUCKS and simply DO NOT tell you the truth PERIOD

WARNING! If you usually get your news from one of these so-called "News Services" Welcome to you, but be prepared for big surprises!
eg. 2+2 is not 5 or 22 but 4 - There is not 57 different genders, only 2
KNOWLEDGE is POWER / REAL NEWS is KEY
Help your friends, family and the truth by sharing this article.

PGlmcmFtZSB3aWR0aD0iNjQwIiBoZWlnaHQ9IjM2MCIgc2Nyb2xsaW5nPSJubyIgZnJhbWVib3JkZXI9IjAiIHN0eWxlPSJib3JkZXI6IG5vbmU7IiBzcmM9Imh0dHBzOi8vd3d3LmJpdGNodXRlLmNvbS9lbWJlZC8ydEZzdEJzNjFQRTUvIj48L2lmcmFtZT4=
IMPORTANT!
Latest Video
PGlmcmFtZSBpZD0ib2R5c2VlLWlmcmFtZSIgd2lkdGg9IjY0MCIgaGVpZ2h0PSIzNjAiIHNyYz0iaHR0cHM6Ly9vZHlzZWUuY29tLyQvZW1iZWQvJTQwQWxleEpvbmVzQ2hhbm5lbD9mZWF0dXJlPWxhdGVzdCIgYWxsb3dmdWxsc2NyZWVuPjwvaWZyYW1lPg==
PGlmcmFtZSB3aWR0aD0iNjQwIiBoZWlnaHQ9IjM2MCIgc2Nyb2xsaW5nPSJubyIgZnJhbWVib3JkZXI9IjAiIHN0eWxlPSJib3JkZXI6IG5vbmU7IiBzcmM9Imh0dHBzOi8vd3d3LmJpdGNodXRlLmNvbS9lbWJlZC9CWDhmdW1VR2pRTUQvIj48L2lmcmFtZT4=
THIS IS IT!!!
Latest Video
PGlmcmFtZSBpZD0ib2R5c2VlLWlmcmFtZSIgd2lkdGg9IjY0MCIgaGVpZ2h0PSIzNjAiIHNyYz0iaHR0cHM6Ly9vZHlzZWUuY29tLyQvZW1iZWQvJTQwUlQ/ZmVhdHVyZT1sYXRlc3QiIGFsbG93ZnVsbHNjcmVlbj48L2lmcmFtZT4=
Livestream
PGlmcmFtZSBpZD0ib2R5c2VlLWlmcmFtZSIgd2lkdGg9IjY0MCIgaGVpZ2h0PSIzNjAiIHNyYz0iaHR0cHM6Ly9vZHlzZWUuY29tLyQvZW1iZWQvJTQwUlQ/ZmVhdHVyZT1saXZlbm93IiBhbGxvd2Z1bGxzY3JlZW4+PC9pZnJhbWU+
Want The Real News
and join millions of other active users