Website 👉 https://u-s-news.com/
Telegram 👉 https://t.me/usnewscom_channel


Florida Gov. Ron DeSantis laid into a heckler at a press conference Thursday who attempted to blame him for the recent shooting in Jacksonville in an exchange that lit up social media. 
"Excuse me. I'm not going to let you accuse me of committing criminal activity," DeSantis said after an activist began trying to link him to the shooting in Jacksonville while mentioning Trayvon Martin, a Black teenager killed in Florida in 2012.
"I am not going to take that," DeSantis repeated, speaking at an event at Culhane's Irish Pub in Jacksonville, Florida.
"You want to have a civil conversation, that's one thing," DeSantis said. "To try to say that I'm letting … that guy was Baker Acted. He should have been ruled ineligible, but they didn't involuntarily commit him."
BLACK DESANTIS SUPPORTERS BLAST 'UNJUST' MEDIA, BIDEN NARRATIVE CONNECTING HIM TO JACKSONVILLE HATE CRIME
The alleged Jacksonville shooter, who killed 3 people last month in what is believed to be a racially motivated attack targeting Black people, was briefly held under a state law called the Baker Act in 2017, which says a person can be "taken to a receiving facility for involuntary examination" during a mental health crisis.
"No, no, there is the truth," DeSantis said as he continued to spar with the heckler. "There is something about the truth. Everyone doesn't have their own truth. No. You don't get to come here and blame me for some madman. That is not appropriate, and I'm not going to accept it."
JACKSONVILLE DEMOCRAT COUNCILWOMAN DEFENDS DESANTIS AMID BOOS AT SHOOTING VICTIMS' VIGIL: 'PUT PARTIES ASIDE'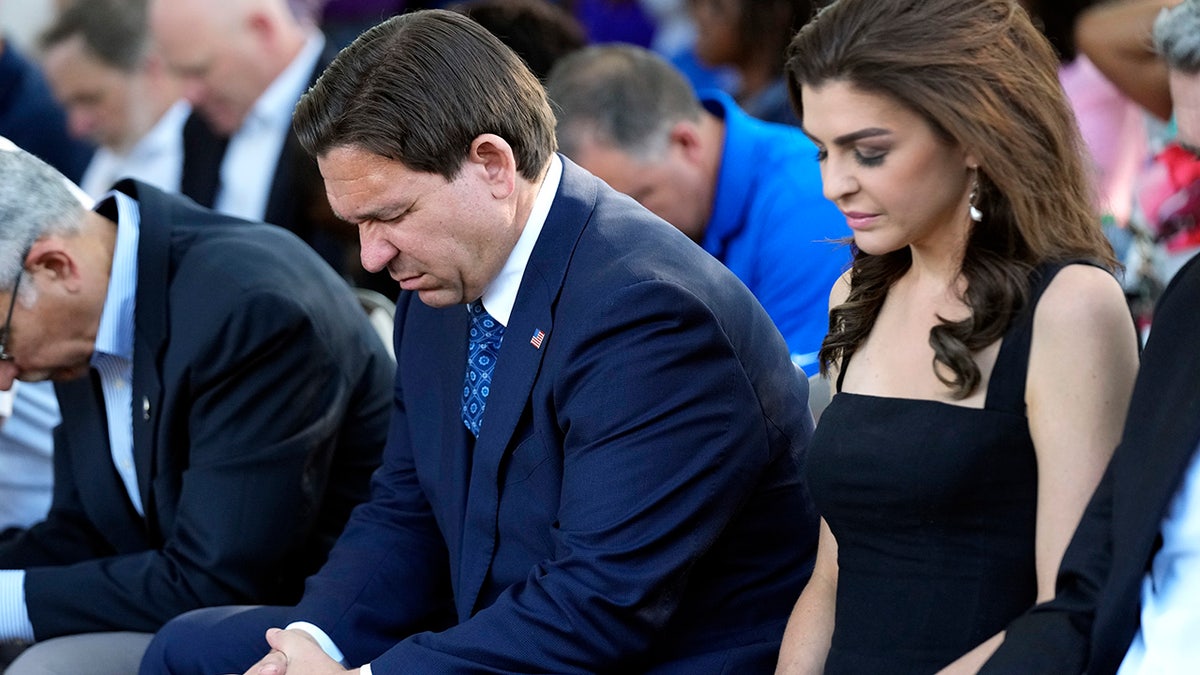 The heckler continued to shout at DeSantis with criticisms that were inaudible on a video.
"Oh, that is such nonsense," DeSantis said after the heckler made a comment that sparked a groan from the crowd. 
CLICK HERE TO GET THE FOX NEWS APP
"We've done more to support law enforcement in this state than anybody throughout the United States," DeSantis said. "Our crime rate in Florida is at a 50-year low. We have enacted policies that have allowed people to live in safety."
The crowd then stood and applauded the Florida governor and GOP presidential candidate.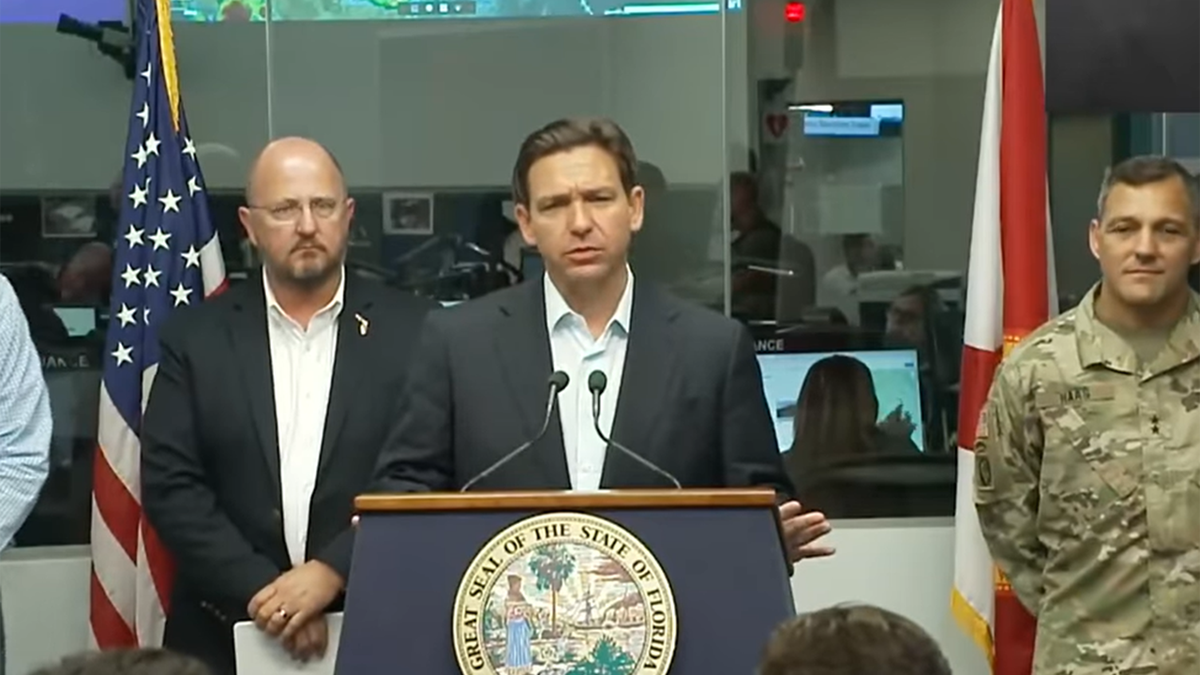 "The notion that somehow we're not supportive of safety is absurd," DeSantis said. 
"The 'my truth' era has hurt discourse in this country and divides us," DeSantis press secretary Bryan Griffin posted on social media along with a clip of the exchange. "It's absurd. Ron DeSantis says exactly what we need to confront this: there's only THE truth."
Reuters contributed to this report
(Visited 3 times, 1 visits today)