Website 👉 https://u-s-news.com/
Telegram 👉 https://t.me/usnewscom_channel


Democrats in Nevada have made last minute changes to a bill intended to crack down on the possession of fentanyl by significantly softening the legislation's threshold of how much someone could possess that would be considered low-level trafficking.
The amended bill, SB35, was presented to the state legislature by Nevada's progressive Democratic Attorney General Aaron Ford last week, just hours before the deadline for it to pass out of the Assembly Judiciary Committee. 
According to Ford, the amendment came as a "compromise between the many groups with an interest in this issue," and included the drop of the low-level trafficking charge for fentanyl possession from 4 grams to 28 grams.
PROGRESSIVE AG FLIP FLOPS ON DEADLY DRUG CRACKDOWN, SUPPORTS STRICTER LAWS AFTER CALLING FOR EASED PENALTIES
According to the U.S. Drug Enforcement Agency, 28 grams of fentanyl is enough to kill up to 14,000 people, while 4 grams is enough to kill up to 2,000 people.
A source familiar with the debate over the bill told Fox News Digital that the back and forth between Democrats over the threshold for trafficking charges included concerns over how the state would prosecute fentanyl being mixed with other substances. 
The source added that there was also concern a stricter threshold would be akin to "war on drugs" policies that cracked down on low-level users as harshly as drug traffickers.
'PERMISSION SLIP TO CARTELS': FENTANYL OVERDOSES ARE SURGING, SO WHAT IS CONGRESS DOING TO HELP?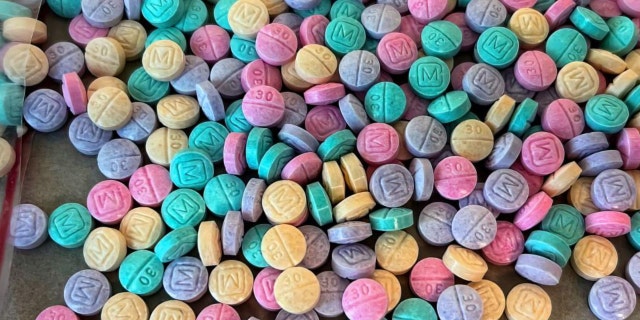 The push for the new crime bill comes amid a worsening fentanyl crisis and just a few years after Nevada Democrats, with Ford's support, passed a 2019 bill that weakened penalties for larger amounts of drug possession, including fentanyl. 
The 2019 bill, AB236, made it possible for a person in possession of fentanyl to only be charged with a misdemeanor unless the amount possessed was at least 100 grams, an amount the DEA says could kill between 300,000 and 500,000 people. Prior to this bill's passage, the previous low-level trafficking threshold was set at 4 grams, the amount the new bill would have reverted to until Democrats' last minute changes.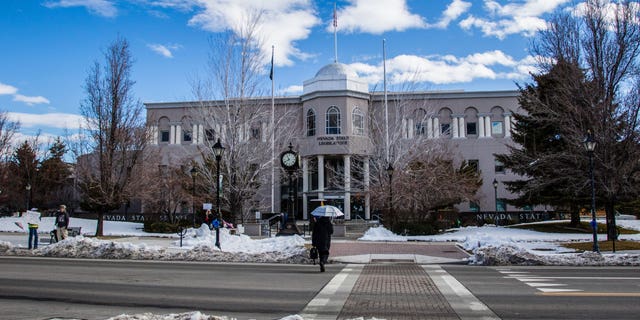 CLICK HERE TO GET THE FOX NEWS APP
In contrast to Democrats' push for the softened drug trafficking threshold, Republican Gov. Joe Lombardo has called for any possession of fentanyl at all to be classified as a felony offense.
(Visited 2 times, 1 visits today)
KNOWLEDGE is POWER / REAL NEWS is KEY
Woke & Liberal News is Fake News
You will find it on:
CNN - CBS - MSNBC - ABC - The New York Times - The Washington Post - Facebook - Twitter and more
They ALL SUCKS and simply DO NOT tell you the truth PERIOD

WARNING! If you usually get your news from one of these so-called "News Services" Welcome to you, but be prepared for big surprises!
eg. 2+2 is not 5 or 22 but 4 - There is not 57 different genders, only 2
KNOWLEDGE is POWER / REAL NEWS is KEY
Help your friends, family and the truth by sharing this article.

PGlmcmFtZSB3aWR0aD0iNjQwIiBoZWlnaHQ9IjM2MCIgc2Nyb2xsaW5nPSJubyIgZnJhbWVib3JkZXI9IjAiIHN0eWxlPSJib3JkZXI6IG5vbmU7IiBzcmM9Imh0dHBzOi8vd3d3LmJpdGNodXRlLmNvbS9lbWJlZC8ydEZzdEJzNjFQRTUvIj48L2lmcmFtZT4=
IMPORTANT!
Latest Video
PGlmcmFtZSBpZD0ib2R5c2VlLWlmcmFtZSIgd2lkdGg9IjY0MCIgaGVpZ2h0PSIzNjAiIHNyYz0iaHR0cHM6Ly9vZHlzZWUuY29tLyQvZW1iZWQvJTQwQWxleEpvbmVzQ2hhbm5lbD9mZWF0dXJlPWxhdGVzdCIgYWxsb3dmdWxsc2NyZWVuPjwvaWZyYW1lPg==
PGlmcmFtZSB3aWR0aD0iNjQwIiBoZWlnaHQ9IjM2MCIgc2Nyb2xsaW5nPSJubyIgZnJhbWVib3JkZXI9IjAiIHN0eWxlPSJib3JkZXI6IG5vbmU7IiBzcmM9Imh0dHBzOi8vd3d3LmJpdGNodXRlLmNvbS9lbWJlZC9CWDhmdW1VR2pRTUQvIj48L2lmcmFtZT4=
THIS IS IT!!!
Latest Video
PGlmcmFtZSBpZD0ib2R5c2VlLWlmcmFtZSIgd2lkdGg9IjY0MCIgaGVpZ2h0PSIzNjAiIHNyYz0iaHR0cHM6Ly9vZHlzZWUuY29tLyQvZW1iZWQvJTQwUlQ/ZmVhdHVyZT1sYXRlc3QiIGFsbG93ZnVsbHNjcmVlbj48L2lmcmFtZT4=
Livestream
PGlmcmFtZSBpZD0ib2R5c2VlLWlmcmFtZSIgd2lkdGg9IjY0MCIgaGVpZ2h0PSIzNjAiIHNyYz0iaHR0cHM6Ly9vZHlzZWUuY29tLyQvZW1iZWQvJTQwUlQ/ZmVhdHVyZT1saXZlbm93IiBhbGxvd2Z1bGxzY3JlZW4+PC9pZnJhbWU+
Want The Real News
and join millions of other active users