Website 👉 https://u-s-news.com/
Telegram 👉 https://t.me/usnewscom_channel


EXCLUSIVE: Democratic Kentucky Gov. Andy Beshear is demanding his Republican opponent, Attorney General Daniel Cameron, agree that their kids should be off-limits in campaign attacks after a Super PAC supporting the latter released an ad including the governor's underage daughter.
Protect Freedom PAC, a super PAC aligned with Sen. Rand Paul, R-Ky that is supporting Cameron., released the ad, titled "Dream Business," on Thursday. It depicts Kentucky business owners criticizing Beshear's handling of the coronavirus pandemic, but includes a seconds-long clip of Beshear's then-10-year-old daughter, Lila, standing next to her father during a 2020 press conference intended as a public service announcement on how to properly wear a mask.
"This use of governor's daughter in an attack ad is wrong and inexcusable. Our campaign has been clear we would never use or condone anyone using footage of an opponent's child in an attack ad, period. So far Daniel Cameron has been silent. He should answer if he agrees," Beshear campaign manager Eric Hyers told Fox News Digital.
GOP CHALLENGER RIPS DEM GOVERNOR OVER VIOLENT CRIME AS MAJOR POLICE GROUP FLIPS SUPPORT IN CRUCIAL RACE
"There are lines that shouldn't be crossed, even in the midst of a tough political campaign, and using your opponent's young daughter in an attack ad is one such line. If Rand Paul is going to keep this misleading ad on the air, he needs to take the governor's daughter out of it immediately," Hyers added.
Neither Protect Freedom PAC nor Cameron's campaign immediately responded to Fox's request for comment.
Protect Freedom PAC has been running digital ads in support of Cameron since Paul directed them to boost his campaign last month, according to a report by the Lexington Herald-Leader. The two entities operate independently of each other as dictated by federal election law.
RED STATE DEMOCRAT ATTEMPTS TO BUCK TRENDS WITH CONSERVATIVE VOTERS AMID BRUTAL RE-ELECTION FIGHT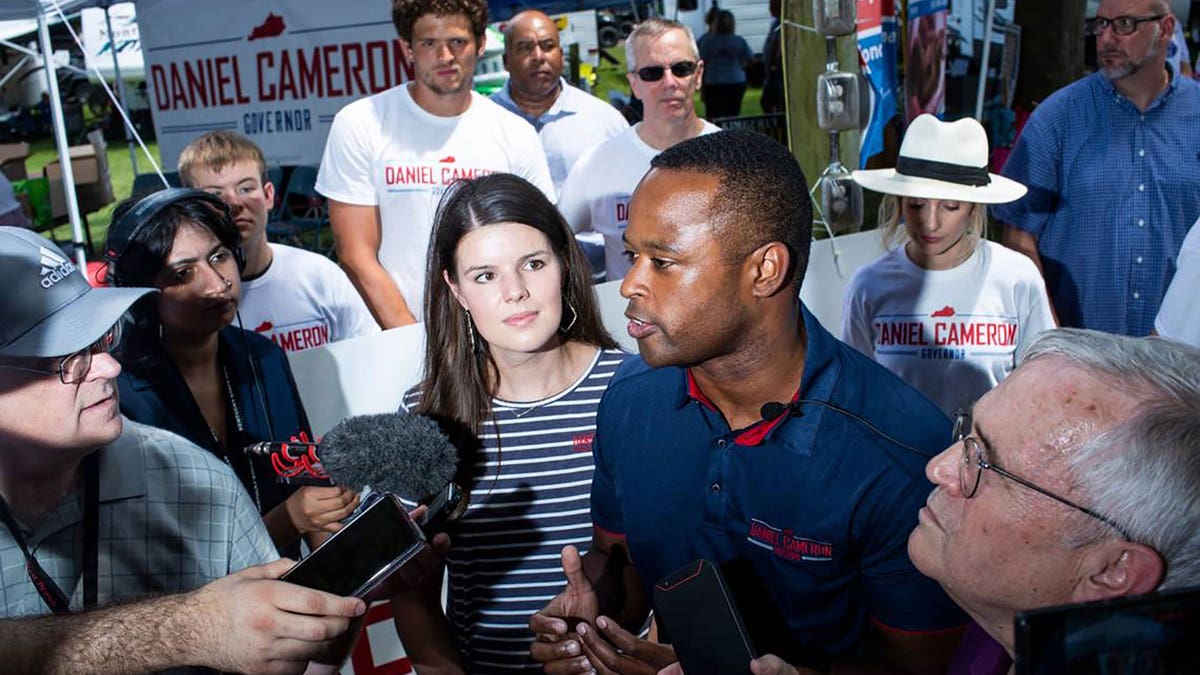 The race between Beshear and Cameron has been a slugfest since the May primaries, and is expected to be the most closely watched in the off-year election cycle. It's also being widely looked at as a bellwether for the 2024 elections.
The general election will be held Tuesday, Nov. 7.
CLICK HERE TO GET THE FOX NEWS APP
(Visited 1 times, 1 visits today)