Website 👉 https://u-s-news.com/
Telegram 👉 https://t.me/usnewscom_channel


Supporters of Florida Gov. Ron DeSantis are pushing back after media outlets and the White House have pushed the suggestion that the governor's policies are somehow linked to the recent hate crime shooting in Jacksonville Beach, Florida.
In the days following a mass shooting at a Jacksonville Dollar General carried out by an alleged White supremacist that left three Black individuals dead, headlines have been swirling from left-leaning media outlets attempting to link the Florida Department of Education's updated standards for teaching African American studies to the hate crime.
Additionally, a White House spokesperson said, "I don't think it's a stretch" when asked by an NPR reporter about the "connection with the changes that the Florida governor has made in teaching about African American history to the kind of violence that we saw in Jacksonville." 
Fox News Digital spoke with two supporters of DeSantis who blasted the notion that the governor's policies had anything to do with the shooting. 
DESANTIS SIGNALS POSSIBLE CAMPAIGN TIMEOUT TO DEAL WITH IDALIA: 'YOU DO WHAT YOU NEED TO DO'
"It has nothing to do with the policy," Florida State Rep. Kiyan Michael, an "Angel Mom," a Navy veteran herself, and a member of the Black Voices for Trump Advisory Board in 2020, told Fox News Digital. 
"I don't believe that for a minute."
Michael, a DeSantis supporter and Jacksonville resident, explained that the United States is "not a racist nation" and said the Biden administration is attacking education standards in Florida that actually "help the African American community."
"They're pushing this thing because they're trying to make us divided when we are trying to be united and trying to unite around these families. I just think it's unfortunate that they are using this and spinning it when they know that is not true."
BIDEN, HARRIS ADVISERS IRKED BY NEWSOM'S PLAN TO DEBATE DESANTIS: 'DISRESPECTFUL'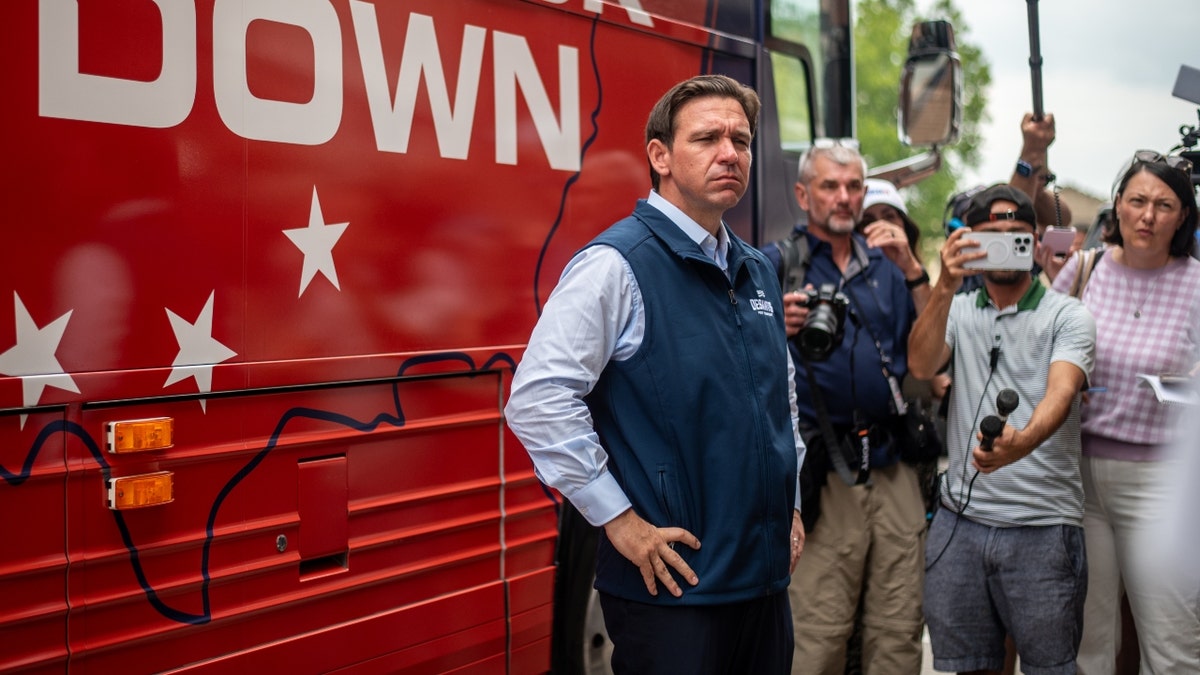 "We just had a shooting two weeks ago here in Jacksonville and kids were shooting at one another, but because they were the same race, nobody's talking about that," Michael added. "But nevertheless, we have families who are grieving from that, and we still have to heal from that. You know why we aren't talking about that? Because that is not their narrative. It's not something for them to spin."
North Carolina State Rep. Kenneth Fontenot, a Black Republican who represents an area of Wilson, North Carolina, that has two Democrats for every Republican, also spoke about a media double standard to Fox News Digital.
"You can have 100 African-American men, you can have dozens of children, women killed in a city like Chicago on Memorial Day weekend without hearing anything and then somehow Brandon Johnson or Lori Lightfoot don't get any negative press over a city they can't control," Fontenot, originally from Chicago, said. 
"And yet you have somebody who, and it's tragic, is in a conservative state and all of a sudden it's the end of all the world. No, I call that bias. The reality is the only time the liberal media is really concerned with African-American murders is when it's race related."
Fontenot continued, "Can somebody please explain to me how we get all upset over a White supremacist who was killed in the process or whatever and then somehow when it comes to Black children being shot in the back seat of a car in the KFC line we don't ever do any of this for that because it's in a Democratic city like Atlanta."
"That's unjust."
As for the vigil in Jacksonville, Florida, where DeSantis heard boos from the crowd, Michael expressed doubt they came from a genuine source. 
"I think that it was not organic," Michael said. "I believe that it was done by a particular person or a person because I believe most of the people were glad that the governor was there."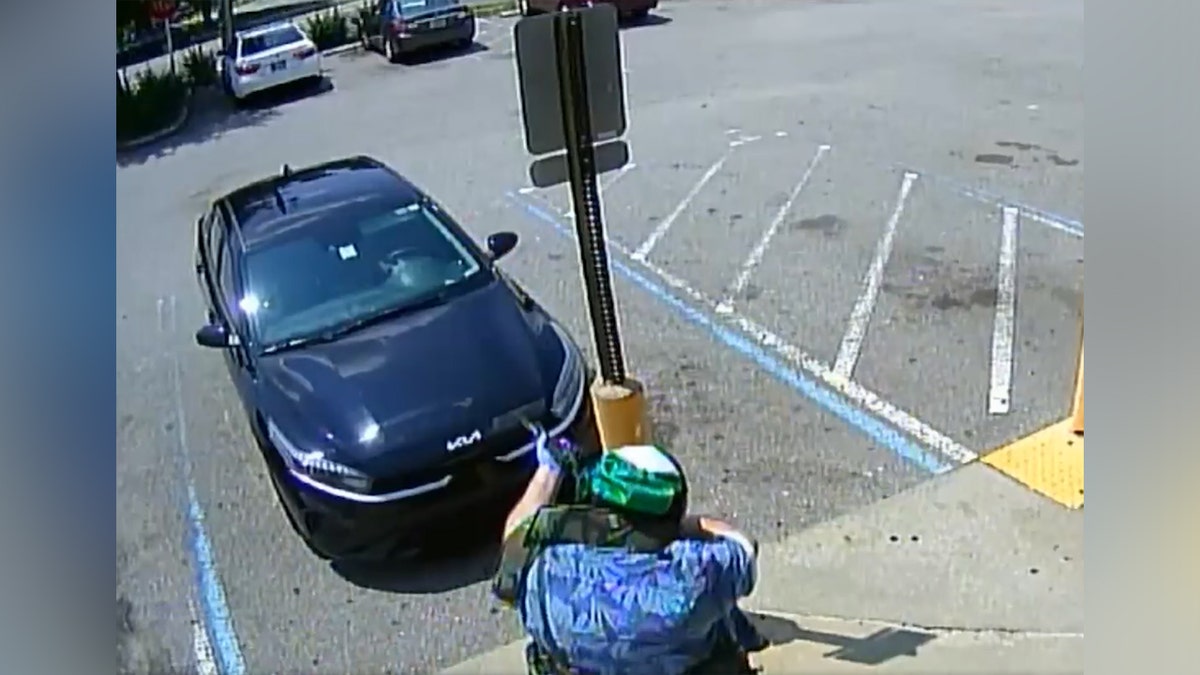 "He didn't have to come," Michael said. "But he came himself because that's the man he is."
In a press release over the weekend, DeSantis announced an "immediate award of $1 million through the Volunteer Florida Foundation to bolster campus security at Edward Waters University", an HBCU where the Jacksonville shooter is alleged to have first attempted to target, "in addition to an award of $100,000 to help the impacted families of this tragedy."
"This shooting was a terrible tragedy, and it is reprehensible that The Associated Press has decided to collect and amplify false talking points as 'reporting' on this horrific event," DeSantis press secretary Bryan Griffin told Fox News Digital. 
"Ron DeSantis has condemned these racially motivated murders repeatedly in the strongest language possible. He will not tolerate racial hatred or violence in Florida, and we reject [AP's] politicization of this horrible event."
(Visited 2 times, 1 visits today)