Website 👉 https://u-s-news.com/
Telegram 👉 https://t.me/usnewscom_channel


The Biden administration announced Wednesday it would establish a national strategy to counter Islamophobia just one day after a poll showed Arab-American support for the president and his fellow Democrats was tanking.
The announcement also comes a day after FBI Director Christopher Wray testified before the Senate Homeland Security Committee that despite being just 2.4% of the American public, attacks on Jewish-Americans accounted for "something like 60% of all religious-based hate crimes."
"We look forward to continuing our work with community leaders, advocates, members of Congress, and more to develop the strategy – which will be a joint effort led by the Domestic Policy Council and the National Security Council – and counter the scourge of Islamophobia and hate in all its forms," White House press secretary Karine Jean-Pierre said in a statement.
WATCH: FBI DIRECTOR GOES SILENT WHEN ASKED IF COUNTRY 'SAFER' UNDER BIDEN
"For too long, Muslims in America, and those perceived to be Muslim, such as Arabs and Sikhs, have endured a disproportionate number of hate-fueled attacks and other discriminatory incidents," she added.
According to the Tuesday Reuters/Zogby poll, just 17% of Arab-Americans expressed support for Biden, a tremendous drop from the 59% support he got in 2020. His support from the group had already fallen to 35% before the start of the war between Israel and Hamas.
The poll also marked the first time since it was taken in 1997 that a majority of Arab-Americans did not identify as Democrats. 32% said they identified as Republicans and 31% as independents. 
WHITE HOUSE INDICATES PEOPLE MAKING 'VIOLENT ANTISEMITIC THREATS' NOT CLASSIFIED AS 'DOMESTIC TERRORISTS'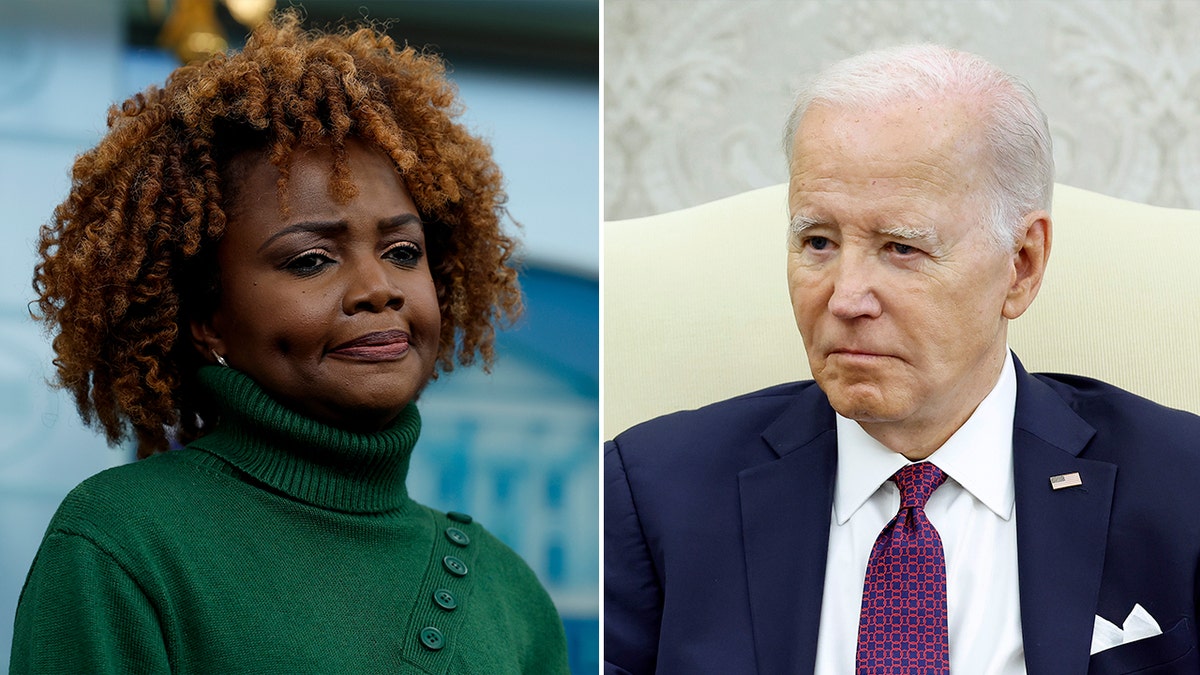 Just 20% rated Biden's job performance as "good" while 40% said they planned to support former President Donald Trump should he be the Republican nominee in 2024.
Fox News Digital asked the White House if the strategy was related to the poor poll numbers among Arab-Americans, but a source familiar said the initiative had been planned for months. Additionally, the White House pointed to a strategy to combat antisemitism it announced in May.
The Biden administration said Tuesday it would also be partnering with colleges to combat the "alarming rise" of antisemitic threats and incidents on campuses across the country.
CLICK HERE TO GET THE FOX NEWS APP
However, the administration indicated during Tuesday's White House press briefing that people in the U.S. making "violent antisemitic threats" were not going to be classified as "domestic terrorists."
(Visited 1 times, 1 visits today)