Website 👉 https://u-s-news.com/
Telegram 👉 https://t.me/usnewscom_channel


White House lawyers reportedly requested the FBI search that uncovered a fourth batch of misplaced classified documents inside President Biden's private residence on Friday.
Justice Department officials had previously stated that the 13-hour search of Biden's Wilmington, Delaware home was "consensual," but it was unclear which party had initiated it. It now appears that the White House requested the search of its own accord, NBC News reported, citing White House sources.
Friday's batch of documents was the fourth to be found since November, and the third to be found inside Biden's Wilmington home.
"On Jan. 20, 2023, the FBI executed a planned, consensual search of the President's residence in Wilmington, Delaware," Joseph D. Fitzpatrick, an assistant U.S. attorney to U.S. attorney for the Northern District of Illinois John Lausch, told Fox News Saturday.
WHITE HOUSE REFUSES TO SAY IF BIDEN WOULD SIT FOR INTERVIEW WITH SPECIAL COUNSEL IN CLASSIFIED RECORDS PROBE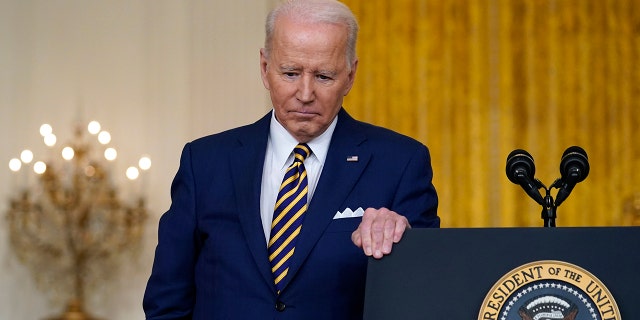 FBI and other DOJ personnel arrived at Biden's home at 9:45 a.m., and searched the house for roughly 12 hours, leaving at 10:30 p.m. U.S. attorney for the Northern District of Illinois John Lausch coordinated the effort. Lausch is maintaining a prominent role in the investigation while special counsel Robert Hur gets up to speed.
WHITE HOUSE REFUSES TO SAY IF BIDEN WOULD SIT FOR INTERVIEW WITH SPECIAL COUNSEL IN CLASSIFIED RECORDS PROBE
Biden lawyer Bob Bauer reiterated on Saturday that the president and his administration were cooperating fully with the DOJ's investigation.
"At the outset of this matter, the President directed his personal attorneys to fully cooperate with the Department of Justice," Bauer said. "Accordingly, having previously identified and reported to DOJ a small number of documents with classification markings at the President's Wilmington home.
"In the interest of moving the process forward as expeditiously as possible, we offered to provide prompt access to his home to allow DOJ to conduct a search of the entire premises for potential vice-presidential records and potential classified material," he added.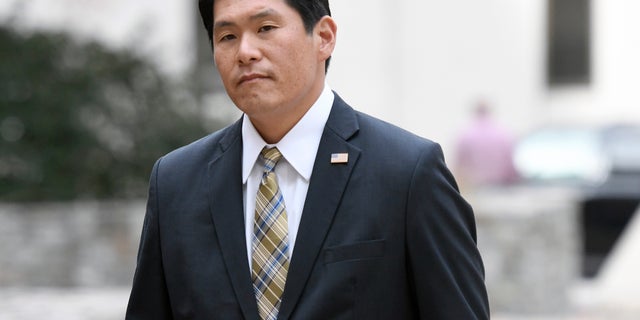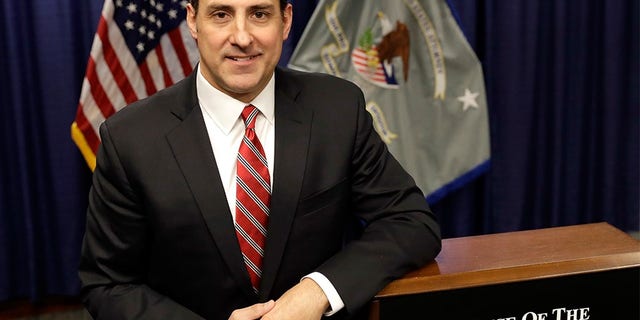 The DOJ search resulted in the confiscation of six items with classification markings. While the previous batches of classified documents were dated to Biden's time as vice president, this fourth batch came from his time in the Senate.
CLICK HERE TO GET THE FOX NEWS APP
It is unclear where in the home the documents were found. Previous stashes were located in Biden's garage.
Fox News' Brooke Singman and Patrick Ward contributed to this report.
(Visited 18 times, 1 visits today)
KNOWLEDGE is POWER / REAL NEWS is KEY
Woke & Liberal News is Fake News
You will find it on:
CNN - CBS - MSNBC - ABC - The New York Times - The Washington Post - Facebook - Twitter and more
They ALL SUCKS and simply DO NOT tell you the truth PERIOD

WARNING! If you usually get your news from one of these so-called "News Services" Welcome to you, but be prepared for big surprises!
eg. 2+2 is not 5 or 22 but 4 - There is not 57 different genders, only 2
KNOWLEDGE is POWER / REAL NEWS is KEY
Help your friends, family and the truth by sharing this article.

PGlmcmFtZSB3aWR0aD0iNjQwIiBoZWlnaHQ9IjM2MCIgc2Nyb2xsaW5nPSJubyIgZnJhbWVib3JkZXI9IjAiIHN0eWxlPSJib3JkZXI6IG5vbmU7IiBzcmM9Imh0dHBzOi8vd3d3LmJpdGNodXRlLmNvbS9lbWJlZC8ydEZzdEJzNjFQRTUvIj48L2lmcmFtZT4=
IMPORTANT!
Latest Video
PGlmcmFtZSBpZD0ib2R5c2VlLWlmcmFtZSIgd2lkdGg9IjY0MCIgaGVpZ2h0PSIzNjAiIHNyYz0iaHR0cHM6Ly9vZHlzZWUuY29tLyQvZW1iZWQvJTQwQWxleEpvbmVzQ2hhbm5lbD9mZWF0dXJlPWxhdGVzdCIgYWxsb3dmdWxsc2NyZWVuPjwvaWZyYW1lPg==
PGlmcmFtZSB3aWR0aD0iNjQwIiBoZWlnaHQ9IjM2MCIgc2Nyb2xsaW5nPSJubyIgZnJhbWVib3JkZXI9IjAiIHN0eWxlPSJib3JkZXI6IG5vbmU7IiBzcmM9Imh0dHBzOi8vd3d3LmJpdGNodXRlLmNvbS9lbWJlZC9CWDhmdW1VR2pRTUQvIj48L2lmcmFtZT4=
THIS IS IT!!!
Latest Video
PGlmcmFtZSBpZD0ib2R5c2VlLWlmcmFtZSIgd2lkdGg9IjY0MCIgaGVpZ2h0PSIzNjAiIHNyYz0iaHR0cHM6Ly9vZHlzZWUuY29tLyQvZW1iZWQvJTQwUlQ/ZmVhdHVyZT1sYXRlc3QiIGFsbG93ZnVsbHNjcmVlbj48L2lmcmFtZT4=
Livestream
PGlmcmFtZSBpZD0ib2R5c2VlLWlmcmFtZSIgd2lkdGg9IjY0MCIgaGVpZ2h0PSIzNjAiIHNyYz0iaHR0cHM6Ly9vZHlzZWUuY29tLyQvZW1iZWQvJTQwUlQ/ZmVhdHVyZT1saXZlbm93IiBhbGxvd2Z1bGxzY3JlZW4+PC9pZnJhbWU+
Want The Real News
and join millions of other active users