Website 👉 https://u-s-news.com/
Telegram 👉 https://t.me/usnewscom_channel


President Joe Biden cited his hectic schedule when he was asked Saturday why he had not yet visited East Palestine, Ohio, months after the town was devastated by a train derailment that polluted the environment and contaminated water.
The president's press conference in Live Oak, Florida, came in the wake of Hurricane Idalia, which caused up to $20 billion worth of damage in the Southeastern U.S., according to FOX Weather. Biden was speaking about the federal government's efforts to provide assistance to impacted Floridians, when he was asked about the small Ohio town.
"Well, I haven't had the occasion to go to East Palestine," Biden began. "There's a lot going on here, and I just haven't been able to break."
"I was thinking whether I'd go to East Palestine this week, but I was reminded I've got to go literally around the world," the president continued. "I'm going from Washington to India to Vietnam."
CCP-BACKED TECH COMPANIES ARE POISED TO CASH IN ON BIDEN'S CLIMATE BILL, NATIONAL SECURITY EXPERTS WARN
Biden then reassured the crowd that the federal government will provide East Palestine with necessary resources in the wake of the disaster. 
"And so it's going to be a while. But we're making sure that East Palestine has what they need materially in order to deal with their problems," he concluded.
East Palestine was devastated by a derailed freight train on Feb. 3, which spewed toxic chemicals and caused health and environmental worries for locals. Though officials reassured the public that the town's air and water were safe, residents claimed to suffer from nausea, dizziness and headaches in the days after the disaster.
HOUSE REPUBLICAN LEADERS WANT TO LAUNCH BIDEN IMPEACHMENT INQUIRY NEXT MONTH, SOURCES SAY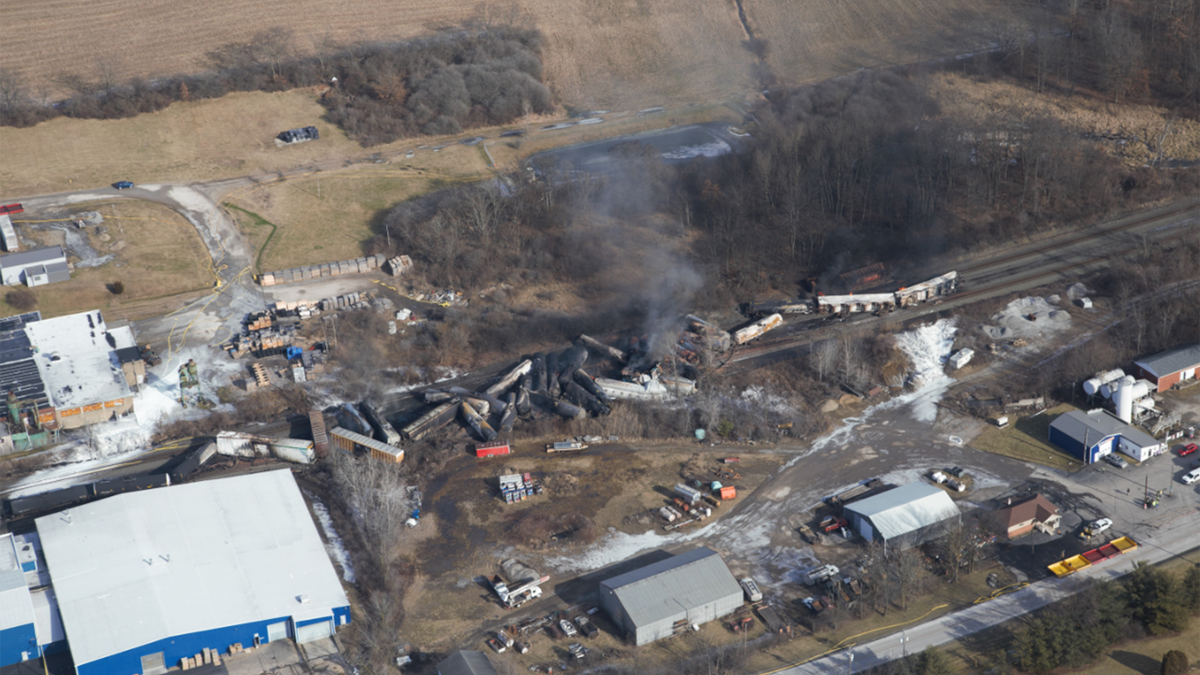 Biden promised to visit East Palestine "at some point" when asked about it March 2. According to Senator J.D. Vance, cleanup efforts are still ongoing, with "thousands of tons" of local soil still containing chemicals.
During an August flight to Milwaukee, Biden nearly flew over East Palestine, which invited criticism from Ohio Republicans.
"One hundred and sixty-six days ago, Joe Biden promised he would visit East Palestine. He has failed to keep that promise," Senator J.D. Vance said in a previous statement. "Not only has Joe Biden refused to visit East Palestine, but he has also refused to grant critical assistance to the recovery effort."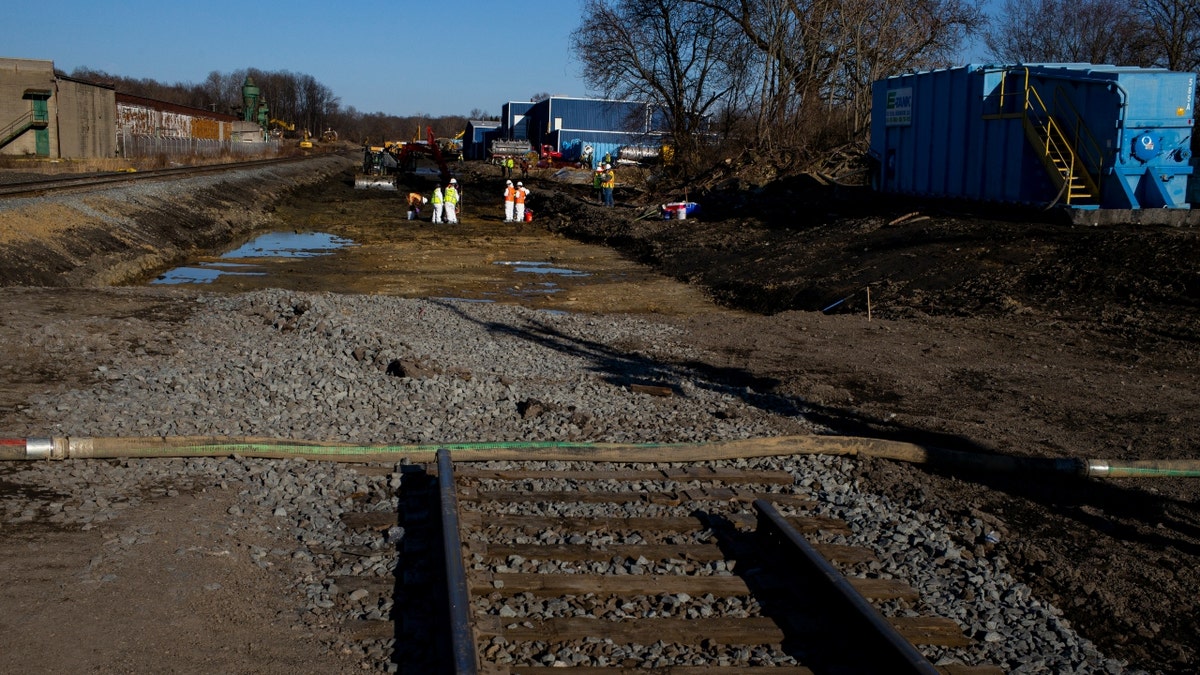 CLICK HERE TO GET THE FOX NEWS APP
Fox News Digital reached out to the White House for a statement, but has not heard back.
Fox News Digital's Brandon Gillespie contributed to this report.
(Visited 8 times, 1 visits today)