Website 👉 https://u-s-news.com/
Telegram 👉 https://t.me/usnewscom_channel


The Biden administration, while taking heat from the right over what conservatives claim are "open-border" policies that mark a significant change from the Trump era, is also receiving loud criticism from left-wing politicians and activist groups.
Left-leaning figures say the administration has not done enough to make what they see as progress. That criticism was on display this week when Rep. Alexandria Ocasio-Cortez, D-N.Y., took aim at the administration over its handling of immigration.
"Immigration is arguably this administration's weakest issue. This is one area where our policy is dictated by politics, arguably more so than almost any other," Ocasio-Cortez said in an interview with The New York Times.
"There are very clear recommendations and suggestions that we have made to the administration to provide relief on this issue, and it's my belief that some of the hesitation around this has to do with a fear around just being seen as approving or providing permission structures or really just the Republican narratives that have surrounded immigration."
KARINE JEAN-PIERRE RESPONDS TO AOC: BIDEN HAS 'DONE MORE THAN ANYBODY' TO SECURE THE BORDER 
She also joined a chorus of Democrats who have demanded the administration open up work authorizations and take other measures to protect those in the country illegally from deportation. 
"The Biden administration's refusal to open up work authorizations or extend temporary protective status really prevents us from doing what we do best, which is allowing and creating an environment where immigrants from all over the world can create a livelihood here," Ocasio-Cortez said.
AOC SKEWERS BIDEN ADMINISTRATION'S IMMIGRATION POLICIES: HIS 'WEAKEST ISSUE'
White House Press Secretary Karine Jean-Pierre responded to the criticism, noting that the president had put forward immigration reform legislation, which had been rejected by Republicans, whom she blamed for making it an "incredibly political issue."
"Look, the president has done what he can from — from here, from the federal government, from the White House — to put forth and manage our border in a safe and humane way to respect the dignity of every human, as he says all the time, and making sure that our communities are safe. And you have seen him do that," Jean-Pierre said. 
"But the system is broken. We want to do this in a bipartisan way. Republicans refuse to do that."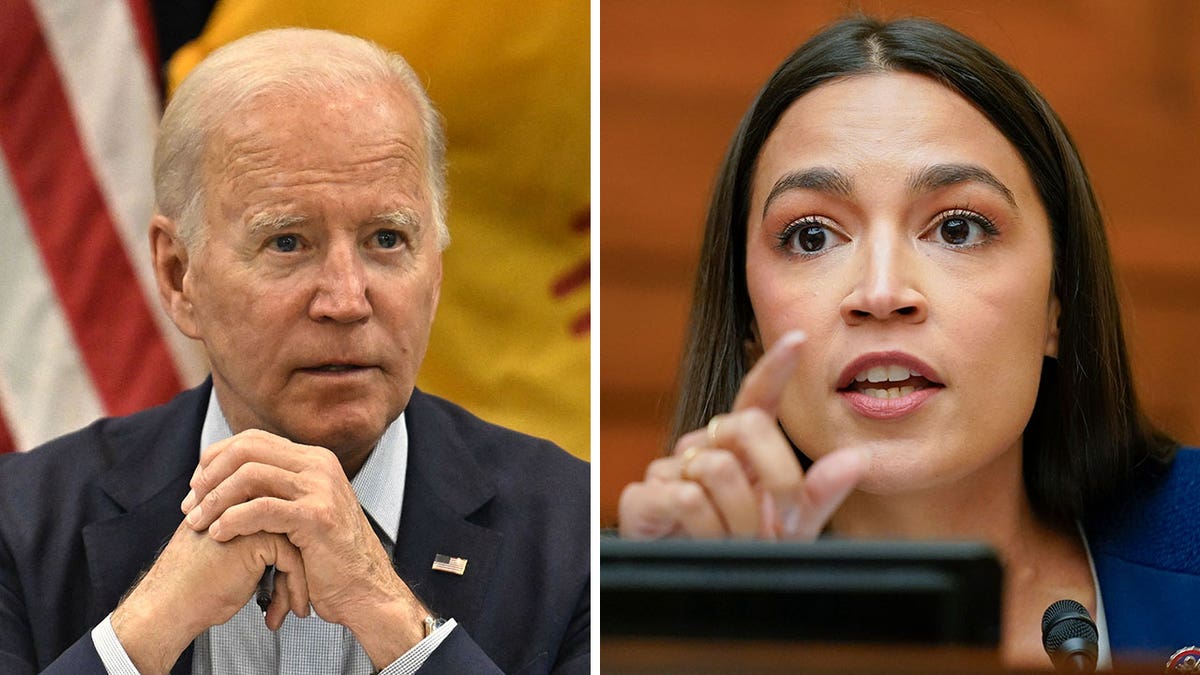 She then said Biden "has done more to secure the border and to deal with this issue of immigration than anybody else."
The criticism from Ocasio-Cortez marks the latest example of criticism from the left the administration has faced. In August, Rep. Jamaal Bowman, D-N.Y., said the president needed to show "leadership" as New York faced its own migrant crisis.
"Here's the thing. Democrats are looking bad right now in New York state, and that's unacceptable when we have to win at least four congressional seats to take back the House," Bowman said. "So, hopefully the president is listening."
Several top Democrats in New York, including NYC Mayor Eric Adams and Gov. Kathy Hochul, have similarly blasted the lack of action from the federal government. Adams bristled at a list of recommendations provided by the government to better handle the migrant crisis this week.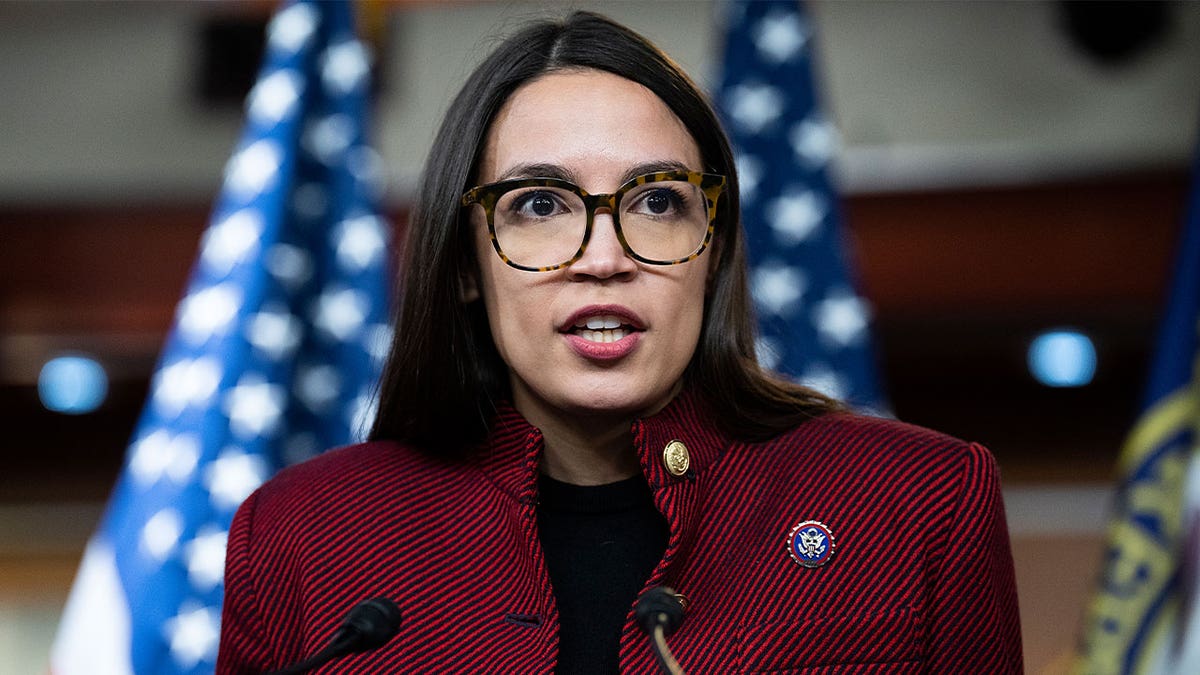 "Don't critique what we've done. Don't tell us how we could have done it better," Adams said, accusing the government of being a "detached spectator." DHS has noted that it has funded New York to the tune of $140 million since October.
The criticism comes as the administration is facing a grueling legal challenge launched by the American Civil Liberties Union and other groups to challenge its asylum rule, which makes illegal immigrants ineligible for asylum if they have crossed through another country without claiming asylum. That rule brought charges from the left that it was violating the right to asylum.
DHS CALLS FOR IMPROVEMENTS TO NYC'S MIGRANT CRISIS OPERATIONS AS ADAMS PUSHES BACK 
The rule was initially blocked, but it has been allowed to remain in place as the Biden administration's appeal moves through the courts.
"The ruling is a victory, but each day the Biden administration prolongs the fight over its illegal ban, many people fleeing persecution and seeking safe harbor for their families are instead left in grave danger," Katrina Eiland, deputy director of the ACLU's Immigrants' Rights Project, said a statement after the ruling.
Meanwhile, in the Senate, there have been other criticisms from immigration doves. When the administration outlined its plan to increase some enforcement at the border with the looming end of Title 42, Sen. Bob Menendez said in March that Biden risked becoming the "asylum denier-in-chief." 
In May, Menendez, along with senators Ben Ray Luján, D-N.M., and Alex Padilla, D-Calif., said the administration should "reset" its policies and accused it of pushing forward with a "harmful transit ban that fundamentally limits access to our nation's asylum system."
Last month, Menendez led 64 members of Congress in demanding that the administration stop conducting credible fear screenings of migrants in CBP custody, calling such a move "inherently problematic."
As that pressure remains from the left, conservatives are still hammering the administration. Some Republicans have called for the impeachment of DHS Secretary Alejandro Mayorkas, and arguments began last week from Republican states challenging a separate parole policy.
Fox News' Brianna Herlihy and Liz Elkind contributed to this report.
(Visited 6 times, 1 visits today)