Website 👉 https://u-s-news.com/
Telegram 👉 https://t.me/usnewscom_channel


Ohio voters will head to the voting booth on Tuesday to vote on a measure that will enshrine abortion access into the state's constitution in an election that is believed to be a bellwether for how states will be governed on abortion post the Supreme Court's reversal of Roe v. Wade.
What does a "yes" or "no" vote on Ohio Issue 1 mean?
Voters in Ohio who vote "yes" on Issue 1 are voting to approve an amendment that would "establish in the Constitution of the State of Ohio an individual right to one's own reproductive medical treatment, including but not limited to abortion" and "create legal protections for any person or entity that assists a person with receiving reproductive medical treatment." A "no" vote continues with the status quo in terms of Ohio laws already on the books and leaves current abortion restrictions intact.
Who supports and opposes the ballot measure?
"Yes" on Issue 1 supporters include Ohioans United for Reproductive Right, a coalition of pro-abortion groups, Planned Parenthood, the Human Rights Campaign and the ACLU of Ohio who argue the vote is about "who makes personal decisions for yourself and your family – you or the government."
Opponents of Issue 1 include top elected Republicans in the state, Susan B. Anthony Pro-Life America, many faith based groups including the Catholic Conference of Ohio, and Christians for Civic Virtue.
LEFT-WING DARK MONEY NETWORK BANKROLLING ANTI-ISRAEL GROUPS DROPS MILLIONS PUSHING OHIO ABORTION AMENDMENT
Last month, a bipartisan group of 100 Black pastors signed a letter opposing Issue 1 writing that it is "more extreme than Roe v. Wade" and "will allow for painful, late-term abortions through all nine months of pregnancy – even after an unborn baby can feel pain."
"It will permit our children to undergo abortions without parents knowing. And it will continue to rob generations of Black women and men of the insurmountable joy of parenthood," the letter said. 
Parents rights advocates have also been involved opposing Issue 1 including Protect Women Ohio.
"The ACLU paid out-of-state signature collectors to lie to Ohioans about their dangerous amendment that will strip parents of their rights, permit minors to undergo sex change operations without their parents' knowledge or consent, and allow painful abortion on demand through all nine months," PWO spokesperson Amy Natoce said.
Top Republicans in Ohio have warned the "extreme" ballot measure goes "too far" and goes even farther than Roe v. Wade. 
ABORTION ON DEMAND: THESE 6 STATES ALLOW WOMEN TO GET PREGNANCY-ENDING DRUGS BY PHONE OR ONLINE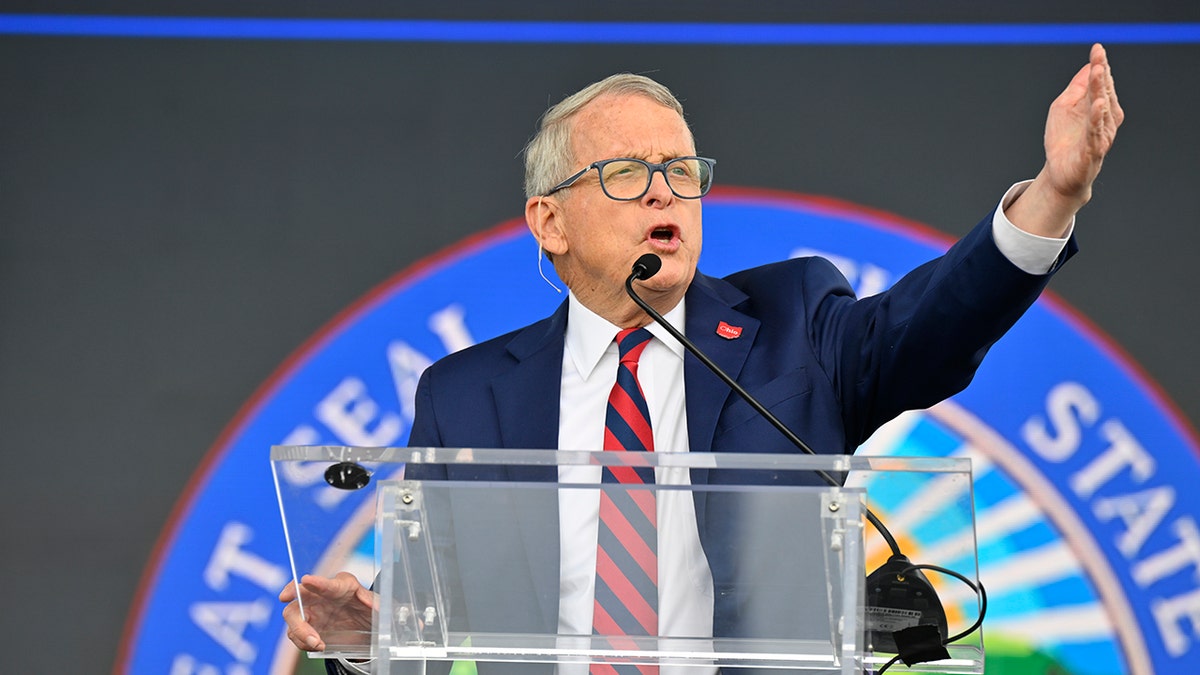 "It's pretty clear that this constitutional amendment just goes farther, much further than what the average Ohioan approves," Ohio Gov. Mike DeWine told Fox News Digital last month. "If a voter is comfortable with abortion up until the time of birth, they're probably going to be okay with this amendment — if they're comfortable with parents not being involved in the most important decision their daughter will ever make or certainly has made up until that point in her life. If they're okay with that, then they should vote for this," DeWine added. 
Ohio's Republican attorney general, Dave Yost, published a report on what he believes a "Yes" vote would mean for the future of abortion in Ohio and wrote that the language of the amendment "creates a new, legal standard that goes beyond what Roe and Casey said."
ABORTIONS, GENDER TRANSITIONS FOR MINORS COULD BE ENSHRINED IN STATE CONSTITUTION, PARENTS' GROUP WARNS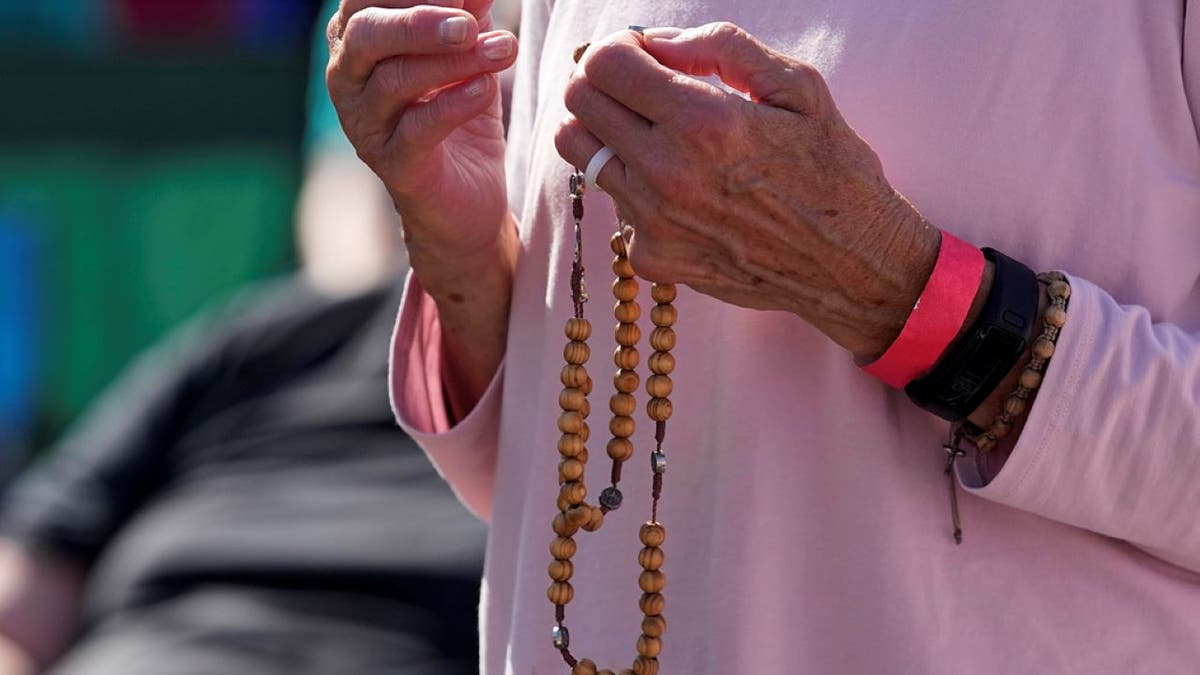 "The Amendment would not return things to how they were before Dobbs overruled Roe, and is not just 'restoring Roe,'" Yost said. "It goes further."
Yost wrote that several abortion restrictions in the state would be invalidated if the new amendment passes including the Heartbeat Act, the Down Syndrome discrimination law, and the law prohibiting partial birth abortion.
Additionally, Yost concludes that several other aspects related to abortion might not immediately be invalidated but will face serious legal challenges with an "uncertain outcome" in courts due to the vague language. Those issues include 24-hour waiting period and informed consent, Ohio law that requires a doctor to inform a minor's parents before performing an abortion on a pregnant minor, abortion pill safety regulations, limits against taxpayer funds for abortion providers.
Both sides of the argument have accused the other side of running misleading ads and voters have expressed confusion on what the amendment will actually do
"I think that most people are trying to understand if this amendment would give them more health protections and our stance has been it actually takes away basic health and care protections for women," Mehek Cooke an attorney who serves as spokesperson for Protect Women Ohio, told Fox News Digital. 
"The other side continues to say that Ohio law contains no exceptions for the life of the mothers actually Ohio law permits abortions up until 22 weeks with the exception of immediate serious risk to the mother. There are several exceptions in Ohio law and we've really had to correct that misinformation."
Cooke told Fox News Digital that Ohio law currently protects serious medical conditions during pregnancy, something she has experienced first hand, and that the other side has used "scaremongering" tactics by claiming women will not be able to access medical treatment if the ballot measure fails.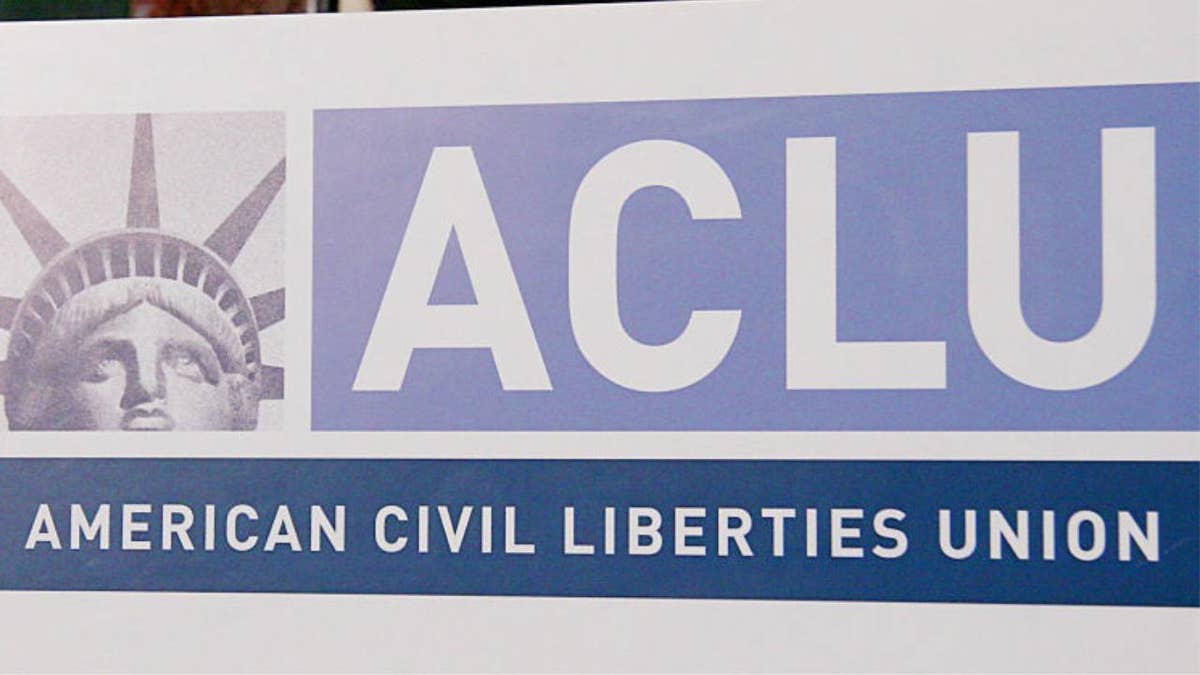 Ohioans United for Reproductive Rights spokesperson Lauren Blauvelt said in an ACLU press release last month that its the opponents of Issue 1 that are the "extremists" who are "trying to take away our rights and mislead voters."
"Voting NO hands your most personal family decisions over to the GOVERNMENT," Blauvelt said.
Abortion supporters and opponents nationwide will be watching to see how the amendment fares in a red state that former President Trump carried by 8 points and if any lessons will be learned in other states planning to vote on abortion after the reversal of Roe 
Mini Timmaraju, president and CEO of Reproductive Freedom for All, said Ohio offers a vital proving ground heading into next year's presidential election, when Democrats hope the abortion issue can energize supporters in contests up and down the ballot. Abortion-related initiatives could be on the ballot across the country, including in the presidential swing states of Arizona, Nevada and Pennsylvania.
"When we're able to see how our messaging impacts independents and Republicans and persuades them that this fundamental freedom is important to protect in Ohio, that's going to be something that we can implement looking at 2024," she said.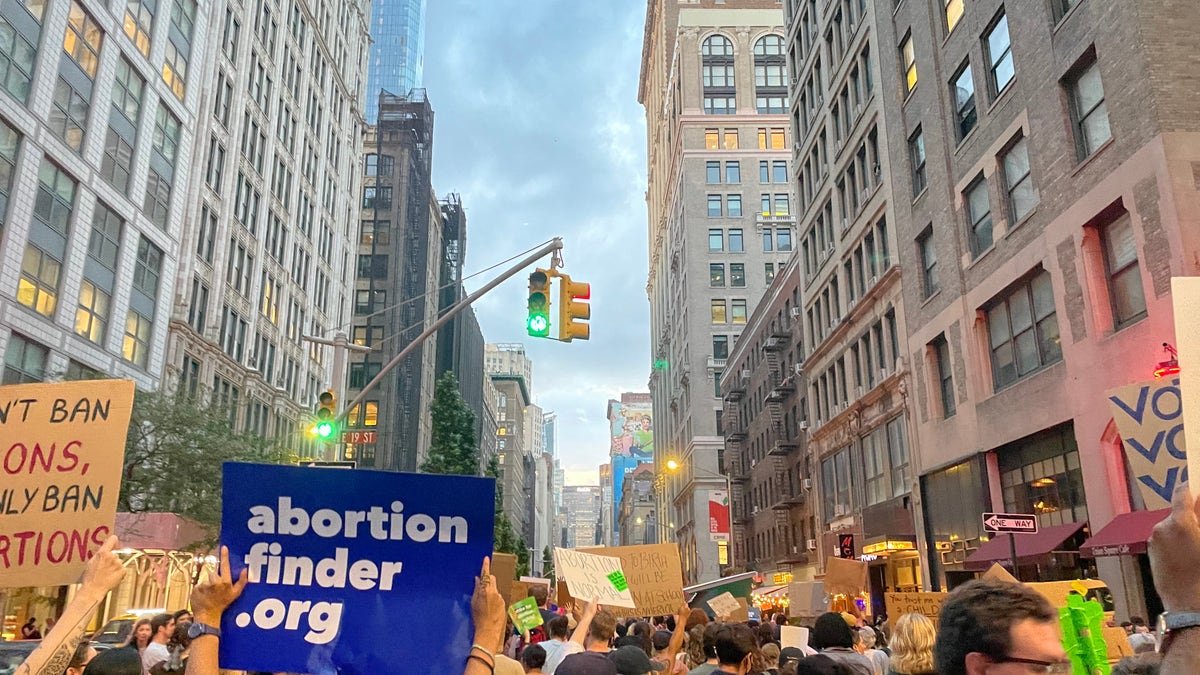 CLICK HERE TO GET THE FOX NEWS APP
The battleground on abortion shifted to the states last summer, when the U.S. Supreme Court overturned its Roe v. Wade decision, erasing federal abortion protections that had been in place for half a century. Since then, voters in six states — California, Kansas, Kentucky, Michigan, Montana and Vermont — have either supported measures protecting abortion rights or rejected efforts aimed at eroding access.
Turnout in the election that concludes Tuesday is expected to be robust, building on the enthusiasm from the summer, organizers say. Local election officials anticipate 40% to 50% of registered voters will participate, according to the Ohio Association of Election Officials. That's higher than a typical off-year November election and up from the 39% turnout in August.
Associated Press contributed to this report
(Visited 4 times, 1 visits today)