Website 👉 https://u-s-news.com/
Telegram 👉 https://t.me/usnewscom_channel


Eight people have been killed after a human smuggler driving a vehicle packed with illegal migrants hit an oncoming SUV while attempting to evade police in Texas, authorities say.
Texas Department of Public Safety officials say a smuggler was fleeing from the Zavala County Sheriff's Office in Batesville when he tried to pass an 18-wheeler in a no-passing zone. He went into oncoming traffic and collided with the SUV occupied by two Americans from Georgia.
The two Americans in the SUV were killed. The apparent human smuggler was also killed along with five illegal migrants who were in his vehicle. There were no survivors.
BORDER SMUGGLER LEADS COPS ON 100 MPH CHASE BEFORE CRASHING THROUGH FENCE
The incident marks the latest tragedy and the latest instance of a car chase involving smugglers at the southern border. There have been a number of high-profile incidents of migrants being killed as they attempt to enter the U.S.
This year, 53 migrants were killed in June after being locked in a trailer in San Antonio; eight migrants died after smuggling vessels capsized off the coast of Southern California.
Car chases that involve authorities chasing smugglers and/or illegal migrants are also frequent. In June, authorities chased a Houston driver who was smuggling illegal migrants on a high-speed chase in which the driver hit speeds of more than 100 mph before crashing into a fence.
MAYORKAS CONFIRMS OVER 600,000 ILLEGAL MIGRANTS EVADED LAW ENFORCEMENT AT SOUTHERN BORDER LAST FISCAL YEAR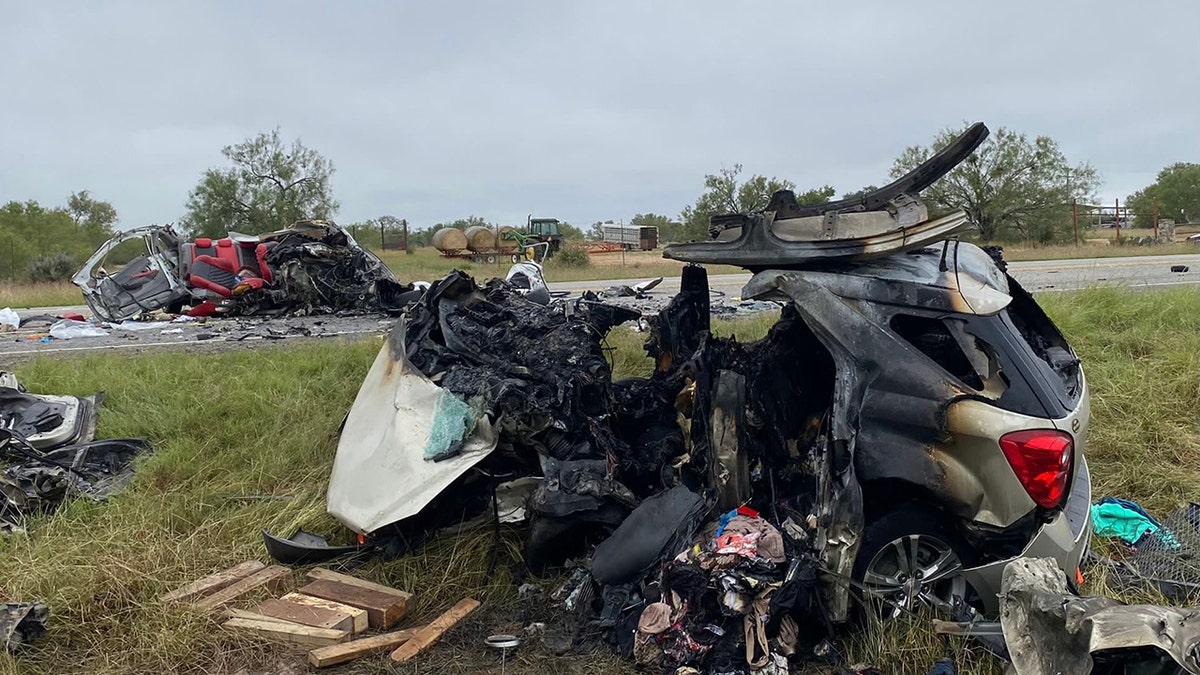 U.S. Customs and Border Protection, which was not involved in the car chase on Wednesday, updated its policies with regard to chases this year – laying out factors that should be considered when agents decide whether a car should be pursued and when a pursuit should be ended.
The latest incident comes amid an ongoing crisis at the U.S. southern border with Mexico, hitting records in September and last fiscal year. There were more than 269,000 migrant encounters in September and more than 2.4 million total in fiscal year 2023.
CLICK HERE TO GET THE FOX NEWS APP
Last week, Homeland Security Secretary Alejandro Mayorkas confirmed to lawmakers that there were more than 600,000 gotaways – illegal migrants who evaded apprehension but were noted via other forms of detection – in fiscal year 2023.
(Visited 3 times, 1 visits today)